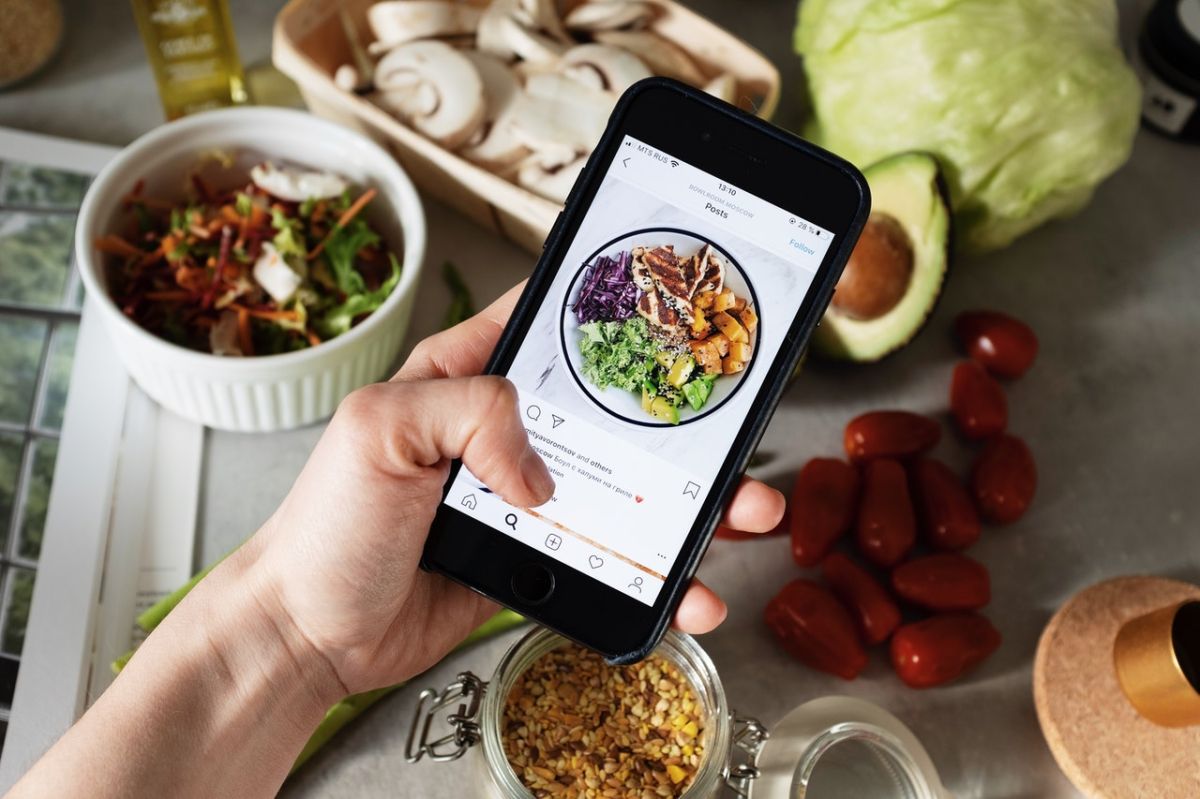 Many nutrition experts share their best tips on Instagram. They not only present recipes that are appealing to the eye, they offer you simple information and encourage you to eat a varied, healthy, practical diet that helps you control or lose weight. Here 10 of them:
1. MyRealFood @myrealfood_app
MyRealFood is an account in Spanish that presents you healthy and easy-to-prepare recipes, explains the benefits of many foods and makes product comparisons to help you choose the best options. Encourage you to improve your eating habits to lose fat, gain muscle, or be healthy. The application includes plans by nutritionists with recipes with omnivorous and vegetarian options.
2. Sascha Barboza @saschafitness
Sascha Barboza, better known as Sascha Fitness, shares tips on two things that are important to stay healthy and at an appropriate weight, good nutrition and exercise. Explain nutrition topics and share practical recipes.
Sasha is a Venezuelan fitness trainer certified by the ISSA (International Sports Sciences Association) with studies in sports nutrition from the Spanish Federation of Bodybuilding and Master in Fitness Nutrition. In addition to his book and cookbook, he has his own line of supplements. You can visit his blog Sascha fitness blog.
3. Harley Pasternak @harleypasternak
Harley Pasternak is described as celebrity trainer, specialist in fitness and nutrition. He is a Canadian nutritionist who has worked with celebrities such as Ariana Grande, Lady Gaga, Rihanna, Halle Berry, Katy Perry, Megan Fox, Robert Downey. Jr., Kim Kardashian, Alicia Keys, among many others. He is the author of several books, including The body reset diet.
She has participated in "Revenge Body with Khloe Kardashian" on E! He has also appeared as a judge on "Top Model" and acted as himself in the film Teenage Mutant Ninja Turtles.
4. Gabriela Uriarte @gu_nutricion
"We help people to live without diet and in peace with food" is the Instagram account of the nutrition center from the nutritionist and dietician Gabriela Uriarte, in this space she shows recipes, clarifies myths about weight loss remedies and offers recommendations that will help to do so. It also alerts you to ultra-processed products that may be offered as healthy and are not actually healthy.
5. Carlos Ríos @carlosriosq
Carlos Ríos goes against restrictive diets to lose weight; instead, it promotes improving your food consumption habits, choosing "real food" and limiting ultra-processed ones. You will find tasty, healthy and easy to prepare recipes.
6. Hazel Wallace @thefoodmedic
Nutritionist and trainer Hazel Wallace founder of The Food Medic in the UK offers you practical recipes that benefit your body, keep you energized and help you control your weight. He also interviews medical experts and shares practical advice on how to live healthier lives. His books include The Food Medic and The Food Medic for life.
7. Roberto Vidal @elcoachnutricional 269 k
The nutritionist and physical trainer Roberto Vidal publishes content that helps you avoid falling into the traps of "healthy foods" and to lose weight that are not really good for your body. His walks through the supermarket and his humorous posts stand out.
8. Aitor Sánchez @midietacojea 263k
Aitor Sánchez García is a Spanish nutritionist and food technologist who offers outreach in food and science. He is the author of books such as My diet is limping, My diet is no longer limping and What do I feed it? In addition to his Instagram, you can also visit his blog My diet is limping.
9. Juan Llorca @juanllorca
Chef Juan Llorca promotes healthy eating alongside dietitians and nutritionists. Share recipes, information about food, cooking tips and highlight its content focused on infant nutrition.
10. Kelly LeVeque
Kelly LeVeque is a holistic nutritionist, famous health coach and author of best-sellers like Body Love and Body Love Every Day. It also has a line of products that include protein powders and seasonings. In its GI it shares tips and recipes for a healthy and balanced life. For more recipes and information on nutrition you can visit their page.
Among so much information about food that abounds on Instagram, it is advisable to attend to the one that has medical support and not get carried away by extreme, restrictive, unbalanced and unhealthy diets.



eldiariony.com
Eddie is an Australian news reporter with over 9 years in the industry and has published on Forbes and tech crunch.