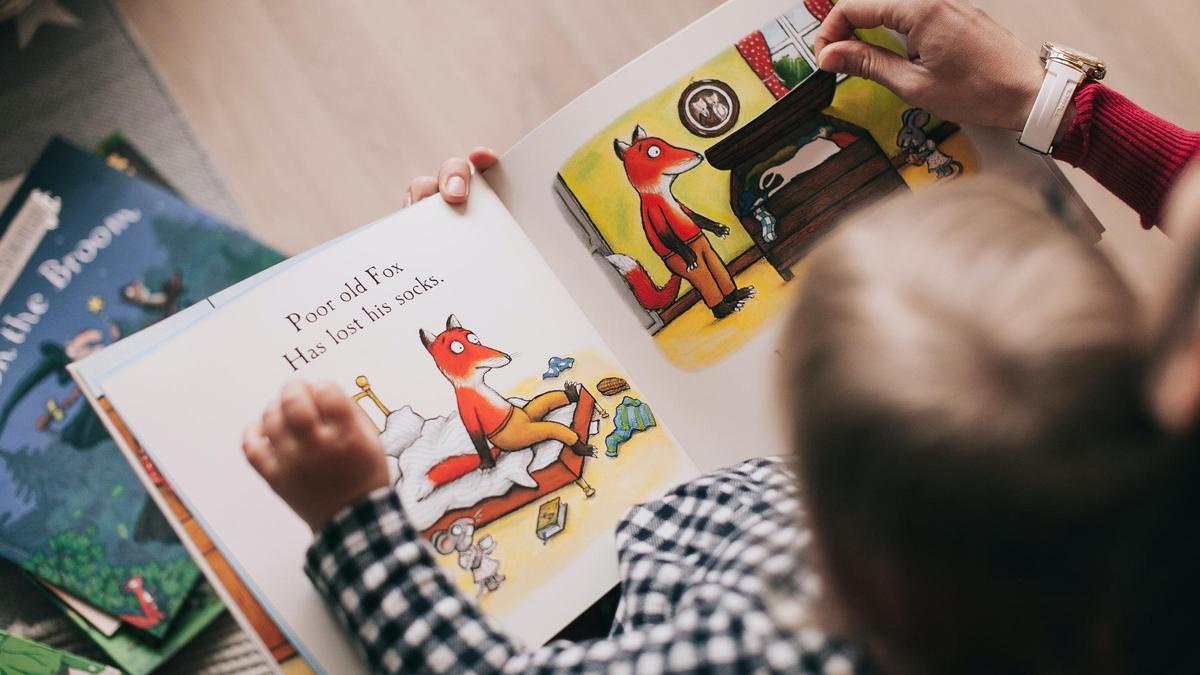 The stories are the perfect resources to stimulate imagination and curiosity of children. With them they learn and, above all, they have a good time.
Sometimes young children find it difficult to continue reading, and as parents we can accompany them to read short and educational stories. Therefore, we bring you 10 recommendations for stories to read with them. Aim!
What will be doing
"What is the squirrel doing? What is the magpie doing?" A very interactive book with flaps that presents the day to day and the tasks of Teresa and her friends the ants, the magpie or the squirrel.
Age: 2-5 years. By Mar Benegas and illustrated by Miguel Ordóñez. Editorial Combel
What makes us unique
With the aim of representing diversity from childhood, this book shows the stories of people who are different from the normative. This story allows children to know the different realities that exist, accept others as they are and love oneself.
Age: from 3 years. By Belén Llorente and illustrated by Ayesha L. Rubio. Editorial Astronave.
Trot: Hey! Not so fast!
The synopsis of this story goes like this: "It is already known that children are clueless and sometimes lazy, and when they get ready to go to school they may forget something. Luckily parents always know what to do? Or almost! forever!".
Age: 5-6 years. By Teresa Porcella and illustrated by Cristina Losantos. Editorial Combel.
Princesses fart too
This story is perfect for breaking down the myths about the perfection of princesses, with which both boys and girls will learn to break down sexist and gender differentiation precepts.
Age: 5-6 years. By Ilan Brenman and illustrated by Ionit Zilberman. Editorial Algar.
The invisible thread
In the first days of school, many children are afraid that their parents will leave and that they will be separated for a while. This story can help you cope with this separation as it uses the metaphor that each of us is connected to the people we love by an invisible thread.
Age: from 6 years. By Miriam Tirado and illustrated by Marta Moreno. Editorial B de Block
My side of the scarf
A story about the friendship of two friends that is represented in the book by a scarf that unites them. With this story they will learn about the importance of taking care of friendships and solving problems that may arise so that the friendship becomes stronger.
Age: 5 to 6 years. By Carmen Parets. Editorial CreateSpace Independent Publishing Platform.
You and I. The most beautiful story in the world
This story represents the feelings that a child can have when a new baby brother is born. It will help them accept this arrival and love the new member of the family.
Age: from 3 years. By Elisenda Roca and illustrated by Guridi. Editorial Combel / Pekeleke
Candy Pink
An elephant can't get her skin to turn caramel pink. When her parents stop urging her to change, the elephant begins to live in freedom and becomes a reference for the rest of the elephants
Age: 5-8 years. By Adela Turin and illustrated by Nella Bosnia. Editorial Calendar.
A tree
The small decision to plant a tree completely changes Alina's world and the natural environment that surrounds her. A story that encourages the encounter with nature and its care.
Age: from 3 years. By Rodrigo Martiolli. Editorial Apila
The box of words
Ari is a girl who is very curious to know the meaning of words. His world changes when his parents give him a dictionary. A book that will stimulate the curiosity of our sons and daughters.
Age: 6-7 years. By Mar Benegas and illustrated by Eva Vázquez. Editorial Lóguez

www.informacion.es
Eddie is an Australian news reporter with over 9 years in the industry and has published on Forbes and tech crunch.