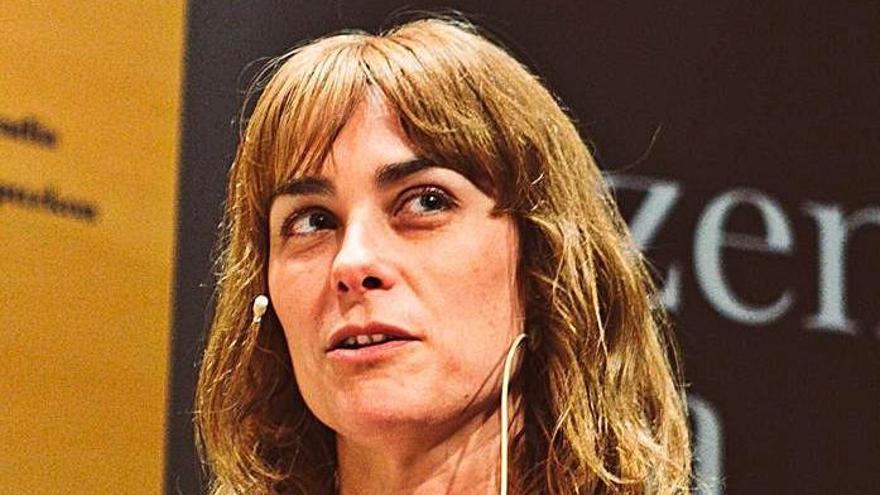 Good luck, by Rosa Montero
This existential thriller tells a story about the fear of living and how to learn to overcome it, a novel starring a woman and a man whose lives intersect in a dying town in southern Spain.
Frankenstein's mother, by Almudena Grandes
Fifth installment of the Episodes of an endless war. Set in the 1950s, it takes place in a women's asylum and tells of the relationship between a psychiatrist returned from exile, a famous patient, and a humble nurse, raised there.
The city of steam, by Carlos Ruiz Zafón
The eleven stories by Ruiz Zafón put together constitute the "secret map" of his tetralogy of The Cemetery of Forgotten Books. Conceived by the author as a gift to his readers, it was published after his death in June.
Open heart, by Elvira Lindo
Chosen as the best novel of the year by Madrid booksellers, Lindo tells his family story and with it creates a generational portrait of the last century, all through the gaze of a woman who witnessed the love her parents professed for each other.
Like dust in the wind, by Leonardo Padura
Exile, uprooting, permanence, loyalty, love, hatred appear in the pages of this novel that takes place in Havana starring a group of friends over the years.
Line of fire, by Arturo Pérez Reverte
It narrates the first ten days of the Battle of the Ebro, the bloodiest of the Civil War, with the experiences of both sides at the front.
Empty Houses, by Brenda Navarro
Through two women who are mothers of the same child, one whose child disappears in the park where she is playing, and the other who takes him away to raise him as her own, the novel uncovers preconceived ideas about motherhood.
Un amor, by Sara Mesa
A young and inexperienced translator moves to a small rural village. Her landlord, who gives her a dog, will soon show his true face, and the conflicts around the rented house – a poor construction, full of cracks and leaks – will become a true obsession for her.
Aquitania, by Eva García Sáenz de Urturi
Winner of the 2020 Planet Prize, this historical novel, which leads the sales charts, traverses a century full of revenge, incest and battles starting with an Eleanor of Aquitaine in the territories of what will later be called Europe.
End of season, by Ignacio Martínez de Pisón
In June 1977, Juan and Rosa, just teenagers, have an appointment at a clandestine abortion clinic, but an accident prevents them from reaching their destination. Almost twenty years later, Rosa and her son Iván start what will be the project of their life, a camping site.
Say Nothing, by Patrick Radden Keefe
An award-winning chronicle of the Northern Irish conflict that begins with an event that occurred in December 1972, when several hooded men kidnapped Jean McConville, a 38-year-old widow with ten children, in Belfast.
Our Unexpected Brothers, by Amin Maalouf
Searching in fiction for hope that he does not find in reality, the Lebanese recounts a mysterious episode in which the world escapes from a disaster and recovers the philosophy of ancient Greece.
Colson Whitehead's Nickel Boys
Based on the shocking case of a Florida reformatory that was in operation for more than a century and destroyed the lives of thousands of children, it tells the story of a promising black teenager who ended up in reformatory because of a misunderstanding.
The Peasant King, by Andrea Camilleri
One of the favorite works of the late Camilleri, written in Sicilian and its different dialects and in which he tells how for six days, a humble peasant was king of a small Sicilian town.
La flor, de Mary Karr
After El club de los mentirosos (2017) and Iluminada (2019), this third novel completes what is considered one of the best American narrative memoirs of all time and represents a love letter to adolescence.
Any Love, by Jane Smiley
Twenty years ago, the Kinsella were, on the surface, an idyllic and happy family. Overnight, Rachel's husband sold the house they lived in and took the five children abroad without her.
The lying life of adults, by Elena Ferrante
X-ray of the secrets of a bourgeois family in Naples in the 90s, the last novel about the growth and family of Ferrante, pseudonym of an author whose identity remains a mystery.
The Hours, by Michael Cunningham
Three women are torn between loneliness and the love of beauty and life in three eras of the 20th century with the common thread of Virginia Woolf's Mrs. Dalloway.
The hummingbird, by Sandro Veronesi
Winner of the last Strega Prize, this novel tells the story of Marco and a series of misfortunes and blows of fate that he will face without losing heart.
The Terranauts, by TC Boyle
Newly arrived in the Arizona desert in 1994, eight scientists volunteer, as part of a successful planetary reality show, to be confined under a glass dome.

www.informacion.es
Digsmak is a news publisher with over 12 years of reporting experiance; and have published in many industry leading publications and news sites.