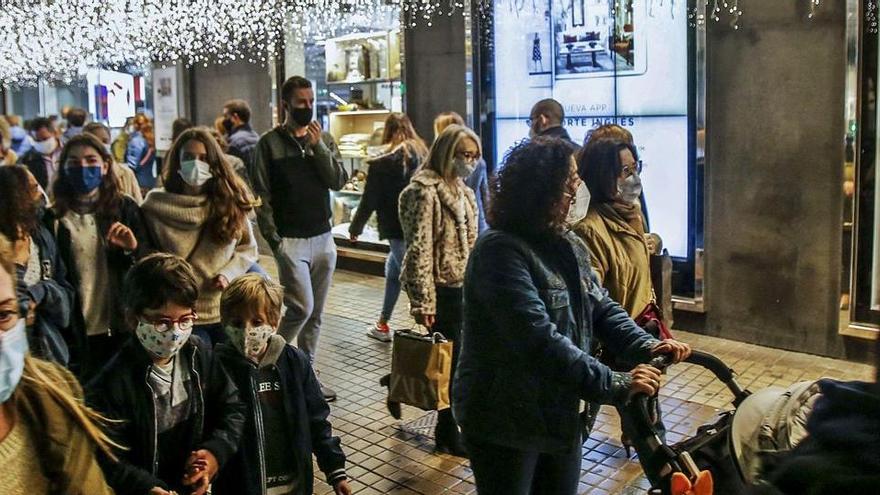 The calendar does not always serve to measure real time. 2020 did not start on January 1. The year really started on March 14. Does anyone remember anything about what happened before? Maybe, but only in relation to what came next, I would bet. Does anyone not remember the night of Saturday March 14? It will not be easily forgotten. Pedro Sánchez, dark suit, scarlet tie, background with the institutional shield, appeared to detail the measures of the decree of state of alarm that the council of ministers had just approved in a special meeting. The terror that we had seen from a distance in Italy, as if the borders were epidemic proof, was upon us.
The situation "requires extraordinary decisions" to "beat the virus." "We have clear ideas and our hand is not going to shake." The health, economic and social emergency forced us to adopt "drastic measures that will unfortunately have consequences". Those 24 minutes were the first of a succession of weekend appearances that reflect the uniqueness of the historical episode. What was opening that night was an unknown horizon. A time that many have later defined as dystopian. We have seen ourselves as in a science fiction movie. As if the future had run over an unsuspecting humanity. If the first year of a new world did not begin for the Spanish on March 14, something very strange was inaugurated whose end, if it has one, is not yet seen. For some, it has been a realism slap in the face. For others, there is a lot of catastrophic interpretation of what is happening to us.
"Every time a crisis breaks out, a chorus is formed that ensures that nothing will ever be the way it was," says philosopher Daniel Innerarity. Who knows. Doubting it does not mean, however, that changes of draft are not being forged. "This crisis is not the end of the world, but the end of a world", adds the professor at the University of the Basque Country. What is ending (it is over a long time ago, although we have not finished accepting it), the professor wants to say, is "the world of certainties, that of invulnerable beings and that of self-sufficiency." Where we enter is a space "unknown, common and fragile", that is, "with a greater acceptance of our irreducible ignorance". There is that call to humility. After an order (in decomposition, but order), 2020 leaves us a disorder that poses a challenge for new generations and also tons of uncertainty.
"Let's see, the pandemic has accelerated a process that was already underway," Juan José Millás remarks to this newspaper. The writer explains: what has happened is a push towards the post-future. "I call it post-future because it is a world in which the idea of ​​what is to come has been abolished." Let's see what young man can think about becoming independent today or a stable tomorrow, he wonders.
The novelist's gaze is tinged with pessimism: structural unemployment due to the advancement of new technologies, middle classes in constant risk of being laminated and workers in the process of transformation into precarious. "When we end the pandemic, the world will be different," Millás says.
Best, Worst…? Other. One of the changes that have accelerated in recent months and that is more noticeable is that of remote activity: homebound but active. Both in social life and in work. It is the new world that requires the mediation of the screens for an appointment or to work. The others are behind a wall of pixels. It implies a gap, because computers and smartphones do not have everyone, nor do data contracts for devices to serve more than as coasters. Will it be a permanent change?
"As soon as we can, we will reconnect personally and cordially, which is what suits us and is the spice of life. And I trust that those who are determined to universalize telework, teleocio, telemedicine and television life as a whole, do not have enough strength to avoid it, with the hoax of saving time, travel and above all money. " Professor of Ethics Adela Cortina. It is clear that the effects of this mutation would not be positive, because "we cannot renounce the cordial relationship without losing human quality." Bluntly: "Replace life with television, never."
Paco Roca, National Award for Illustration, has just published 'Return to Eden', a graphic novel that is a sentimental twist to the postwar period from the eyes of a poor family. Paradises are always particular and it is possible that they clash with the historical context. The new world will be an idyllic place for some. insurance. And if not, it will happen when the years pass and memory plays its idealizing role. Paco Roca's studio is surrounded by sun. On a table, a drawing with an ironic message for these fatalistic times: "The day of the end of the world will catch me as always: answering late emails."
For now, as the days go by the vaccine opens landscapes of hope. "Every crisis is an opportunity for change. The pandemic has turned the world upside down, but how we get out of it will depend on us. I would like to think that for once the beneficiaries will not be the large corporations," says the cartoonist. In other words, the old movie theaters or bookstores will come out alive from this strange event. That waits. And that all this "does not lead to greater inequality and a loss of freedoms." The new society of data and surveillance, of which theoretical essays are already written, does not seem to be headed in such an optimistic sense. It will depend a lot on which power ends up imposing its law in the cybernetic jungle: if it is more or less scrupulous with fundamental rights, more or less authoritarian. We will discover it.
Digital commerce was already present, but it comes out of this chapter of History. Just as physical money falls against plastic. It's not new either, only now paper money looks doomed. AND economic transformations always entail movements in the subsoil of politics. There are always risks when the instruction manual is missing. And that concern is also transferred to societies. "The incredible thing is that politicians are working as if we were going to return to the previous order. I think there is no return, even that there is no order," continues the writer.
"Perhaps we will kiss and embrace again, at first with great surpriseBut the economic relations will have changed in such a way that they will turn the entire superstructure upside down. When social cohesion is broken (and it is in the process of doing so), it is more difficult to rebuild than a Chinese vase smashed to pieces. "And the queues of hunger, he concludes, are the best example of these symptoms of economic and social rupture.
Does the responsibility fall on everyone equally? "Our problems are structural. Our great collective challenges come from afar ", affirms the professor of Human Geography Joan Romero. "This decade will be decisive. And we will be judged, especially the younger generations, because of our ability to manage this exceptional situation. "The recipe he proposes is not new: union and reflection, little compulsion." We need long lights and many companions to make this trip. "
Beyond economic and political movements in a context of environmental risk, perhaps the great change of the new world is internal, of sensitivity towards the outside. "The assumption that we live in a world that is calculable, predictable and obedient to our orders is increasingly unrealistic," Innerarity emphasizes. "We will have to get used to living and governing a world in which there are many things that we do not know, in which decisions are risky and information is incomplete," he concludes.
Perhaps the new world, in case it ends up arriving, is to accept weaknesses and disabilities as simple human beings on a planet that has been sending signals of exhaustion for a long time.

www.informacion.es
Digsmak is a news publisher with over 12 years of reporting experiance; and have published in many industry leading publications and news sites.