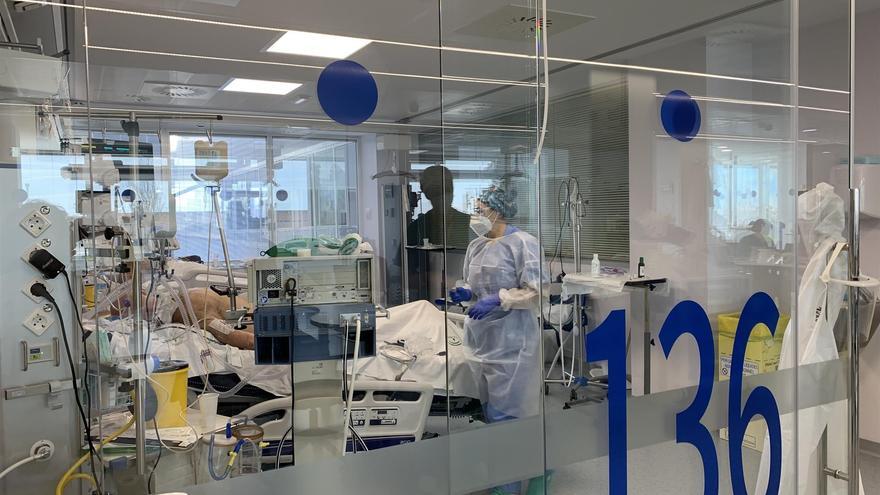 The 29.8 percent of the population has lost someone they know to Covid-19, 8.8 percent to a relative and, in the same proportion, to a friend, according to the opinion barometer carried out in February by the Center for Sociological Research (CIS).
The barometer, conducted between February 3 and 11 to 3,869 people, shows that 45.4 percent have had a family member who is not living with coronavirus; 51.9 percent to a friend and 78 percent know someone who has had the coronavirus.
Asked about how it affects their personal life, 66.5% say that everything that happens is affecting them a lot or a lot, compared to 14 percent to whom nothing or almost nothing is affected. When talking about social life, more people say they are affected a lot or a lot in their relationships (77%), compared to 11 percent who are not noticing it. Being distance from loved ones (38.5%) and restrictions and freedom of movement (36.5%) the measures that affect them the most.
42.3 percent of the population indicates that the main measure against the coronavirus that follows is to be careful what you touch or where you go, but in the rest he makes a normal life; 40.8%, on the contrary, affirm that they remain practically in isolation, leaving the house only to buy food and to go to medical consultations. 2.2% of the population stated that they carried out all the recommended health recommendations.
On the other hand, in relation to the health situation generated by the coronavirus, the Spanish population increases which considers that it is still at the worst moment, from 44 percent last month to 47.3 in February. Meanwhile, the population that believes that the worst is yet to come drops 10 points (from 33% to 24.5%), while 16.7 percent believe that the worst is over (increases 3 points).
The effects of this pandemic are of great concern to 57.4 percent of the population, quite a bit to 38.1 percent and little or nothing to 3.9 percent; while 46.6 percent say they are more concerned about the effect of the coronavirus crisis on health than on the economy.
23% have feared being infected
The 23.2 percent have sought health services because they thought they had symptoms related to the coronavirus, of which 64.8 percent did so last year, with March, October, November and December being the months that most resorted to health; while 35 percent of these have done so in January or February.
57.8 percent turned to their Primary Care doctor, 12.9 percent called a 900 telephone number that the community put up for these cases, then 9.3 percent went to the hospital emergency room and 8.9 percent to primary care emergencies.
The symptoms that people who came to ask for health care refer to the most are: fever (32.5); headache (18.3%); muscle aches and pains (17.3%); dry cough (17%); sore throat (12.4%); loss of sense of smell and / or taste (11.3%); tiredness (10.9%); shortness of breath or feeling short of breath (8%); diarrhea (6.5%); cold / flu symptoms (4.6%); general malaise (3.5%); gastrointestinal symptoms (3.2%) and pain or pressure in the chest (3.1%).
Likewise, 7% stated that they had contacted health services for having been in contact with a positive person; while up to 26 percent affirm not having had symptoms despite having contacted.
78.6 affirmed that the care received was good or very good; 79 percent were told that they should keep isolation measures; 18.4 percent were tested for the coronavirus; and 33 percent were diagnosed with Covid-19.
75.3 of those who were diagnosed with coronavirus had mild symptoms and spent it at home; 16.8 percent had significant symptoms, but they also experienced it at home, while 7 percent had to be admitted to the hospital. 69.2% of those who spent it at home were seen by the Primary Care doctor; 25.3% by other professionals, and 17.2% by the Primary Care nurse. 94.7 percent received care by telephone and 10.6 percent stated that they did not have medical follow-up.
On the other hand, when asked if there is someone from their home, a member of their family or someone they live with who has contacted the health services for having symptoms related to the coronavirus, 15 percent answered affirmatively.

www.informacion.es
Eddie is an Australian news reporter with over 9 years in the industry and has published on Forbes and tech crunch.