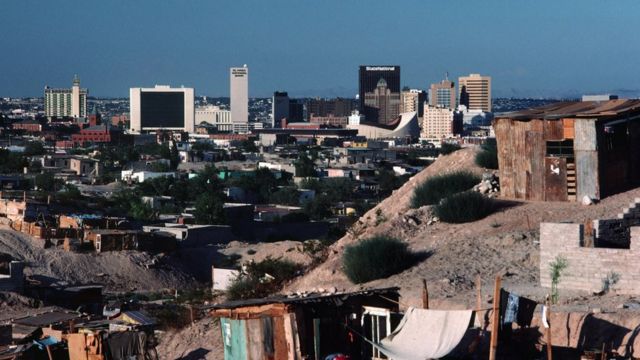 The average life expectancy of a country is a key indicator to get an idea of ​​both the health of a population, as well as other factors – both economic and social – that make it possible for men and women to reach a certain age.
However, this parameter hides the immense variability that exists in different cities in the same country and between different cities in the same region, according to a study published in the journal Nature Medicine * that analyzes the longevity and mortality of 363 cities from nine countries from Latin America.
Brazil, Mexico or Colombia have the highest variability between their cities -with differences of up to between 7 and 10 years- while Chile, Costa Rica and Panama have a relatively uniform pattern and some of their cities have the longest life expectancy (81- 82 years for women; 75-77 for men).
Sorry, your browser cannot display this map
"We explored the factors that can explain these differences between cities and found that cities social and living conditions they are very predictive of life expectancy, "Usama Bilal, a researcher at Drexel University, in the United States, and co-author of the research, tells BBC Mundo.
For example, cities with higher levels of education, better access to water and sanitation, and more adequate housing show longer life expectancies and fewer deaths from infectious diseases and more from cancer or cardiovascular disease.
The impact of violence
The indices of death by violence -one of the variables used by the research of the SALURBAL project (Urban Health in Latin America) – are those that tend to make the difference in life expectancy between men and women.
"We found that life expectancy is shorter for men living in big cities, but we did not find this association for women," the study says.
This is because, according to the study, mortality from violence tends to be relatively higher in large cities, compared to smaller ones.
Sorry, your browser cannot display this map
Although violence is not in all cases associated with men, as reflected in the statistics shown in this study for Ciudad Juárez in Mexico, which has a long history of femicides and continues to be one of the most dangerous cities for women.
This town has an average life expectancy for women at birth of 74.9 years, the lowest in the country, while Acapulco is the city in Mexico with the lowest life expectancy at birth for men, standing at 63.6 years .
This figure contrasts with Mérida, for example, a city in the Caribbean whose average life expectancy for men at birth is 72.6 years.
"Both cities are sun and beach, but Mérida is one of the cities in the country with the lowest proportion of violence. There, 2% of their deaths are due to violence while in Acapulco it is 19%. That is a huge difference "says Bilal.
Understand the differences to generate change
The differences are not only within countries, but also within the region.
"Although some cities in Latin America are comparable -in terms of longevity- to European cities in countries like Germany, others are comparable to cities in low- or middle-income countries," such as Egypt or Bangladesh, says the expert.
The research reveals how diverse cities can be. The next step, adds the researcher, is to examine what factors explain these huge differences in order to develop specific policies to improve them.
"The results highlight the considerable heterogeneity of life expectancy and causes of death in Latin American cities, revealing modifiable factors that could be susceptible to urban policies aimed at improving urban health in Latin America and, in general, in other urban settings. "
Within the same cities, Bilal says, the difference is even greater.
"Santiago de Chile, for example, has many Santiagos within it, and these are much more different from each other than the cities of Chile are from each other."
The same happens with Buenos Aires: "Palermo is one thing," says the researcher in reference to the fashionable neighborhood visited by both locals and tourists, "and another is the villas of Buenos Aires, and Greater Buenos Aires and the poverty that there is there ".
If we take into account that 55% of the population currently lives in urban areas, and that by 2050 this percentage will be around 70%, studying and understanding these differences is crucial.
*The study evaluated the life expectancy of men and women, the percentage of deaths due to violence, unintentional injuries, contagious, maternal, neonatal and nutritional diseases, and cancer, and the associationhetion of these causes with the level of education,cceso to the water and crowded conditionsiento among other variables. The selected cities of Argentina, Brazil, Chile, Costa Rica, Colombia, El Salvador, Mexico, Panama and Peru have more than 100,000 inhabitants. The data was collected between 2010 and 2016.
Now you can receive notifications from BBC Mundo. Download the new version of our app and activate them so you don't miss out on our best content.

www.bbc.com
Eddie is an Australian news reporter with over 9 years in the industry and has published on Forbes and tech crunch.