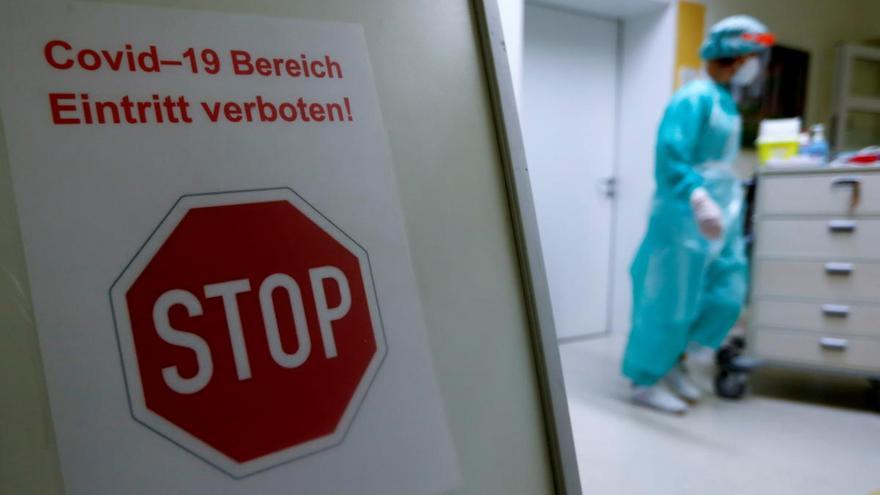 43-year-old woman, without previous pathologies, who has had symptoms for more than 185 days persistent COVID-19 after being infected with the disease in the first wave of the pandemic, is the most frequent profile of Persistent Covid patients, according to the Survey launched by the Spanish Society of General and Family Physicians (SEMG) and the Long Covid Acts affected groups between July 13 and October 14 of this year.
During those three months, the survey was answered by a total of 2,120 people, of which 1,834 are patients with symptoms compatible with persistent or long-lasting Covid-19 (of which 79% were women). Half of the patients were between 36 and 50 years old of age and came from the communities of Madrid (35%) and Catalonia (30%).
78 percent of those surveyed underwent a diagnostic test, the most frequent being PCR, which found a positive result in 73 percent. Similarly, the survey shows that 59 percent of the total received a follow-up test. Despite the fact that at the beginning of the pandemic there was a Obvious problems when accessing the tests, the persistence of symptoms in this survey has not presented statistically significant differences between those who had access to the diagnostic tests and not, nor between those who the results were positive or no longer were, probably because they were done late.
Likewise, the survey has registered up to 200 persistent symptoms that fluctuate over time, with an average of 36 symptoms per person which, in turn, they are the most disabling in the performance of daily tasks. Thus, the most frequent symptoms, according to the percentage, are fatigue / asthenia (95.91%); general malaise (95.47%); headaches (86.53%); low mood (86.21%); muscle pain or myalgia (82.77%); shortness of breath or dyspnea (79.28%).
Other very frequent symptoms that patients present are joint pain, lack of concentration / attention deficit, back pain, chest pressure, anxiety, low-grade fever, cough, memory lapses, neck / cervical pain, diarrhea, chest pain, palpitations, dizziness and tingling in the extremities or paresthesia.
Regarding the affectation of the organs, 50 percent of respondents have 7 affected areas, the most frequent being general symptoms (95%), neurological disorders (86%), psychological / emotional problems (86%), locomotor system problems (82%), respiratory problems (79%), digestive disorders (70%), cardiovascular disorders (69%), otorhinolaryngological disorders (65%), ophthalmological disorders (56%), dermatological disorders (56%), coagulation disorders (38%) and nephrourological disorders (25%).
Patient experience
The survey questions that made reference to the patient's experience of their health, 50 percent scored it between 0-5 on a score of 0 to 10 (10 maximum health level). Regarding the worsening of their state of health, 50 percent rated it between 7-10 out of 10 (10 maximum deterioration), and their current disability is placed by half of those surveyed between 5-10 out of 10, being 10 maximum disability.
This translates into a notable inability to perform activities of daily living by those affected by Persistent Covid. For example, 30.43 percent of those surveyed find it difficult or impossible to clean themselves; 67.99 percent carrying out activities at home; 72.52 percent work outside the home; 70.12 percent have difficulties to meet daily family obligations and 74.65 percent find leisure with friends and other people an effort or impossible.
Thus, according to the vice-president of the SEMG, Pilar Rodríguez Ledo, it is "essential" to investigate the disease and deepen its causes in order to act on it and not only on the symptoms. In this sense, he highlighted that two possible hypotheses are being considered to explain the Resistant COVID: on the one hand, that the virus can persist outside the places where it is usually searched, since PCR only examines the oropharyngeal area; and the other line is that the virus has produced a chronic inflammatory cascade, creating an immunological affectation.
For her part, the patient affected by Persistent Covid, Anna Kemp, has lamented the "institutional abandonment" and advocates a registry of those affected. "We feel forgotten, invisible, institutions are missing; We do not add to the statistics because we are neither recovered nor dead, but we need to appear in them and that the institutions get involved, because it is going to become a state problem, "he said." We are facing an unknown, unrecognized and very serious disease. disabling that affects young people without previous pathologies at the peak of their work activity, "he warned.

www.informacion.es

Digsmak is a news publisher with over 12 years of reporting experiance; and have published in many industry leading publications and news sites.