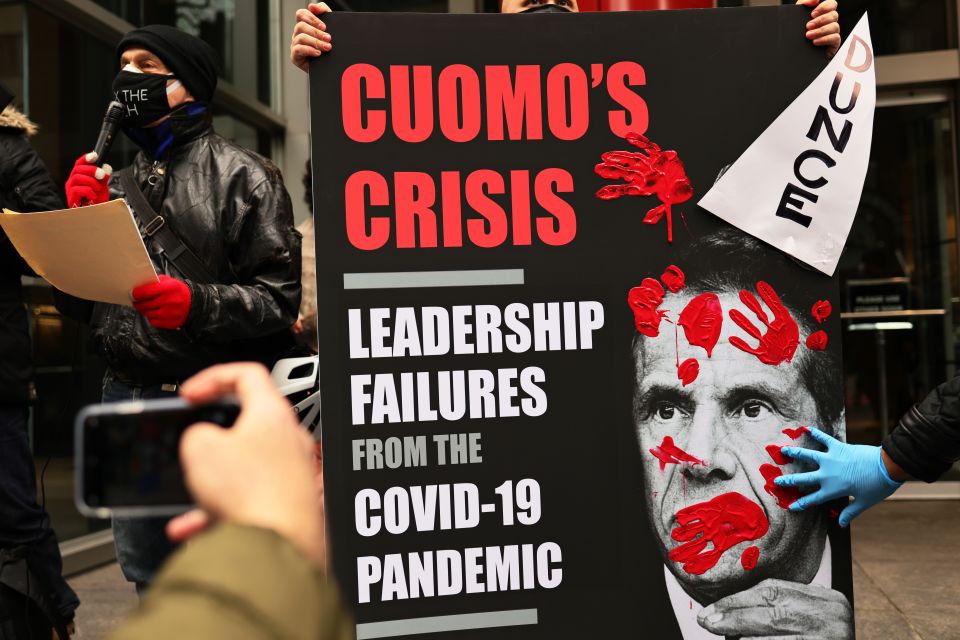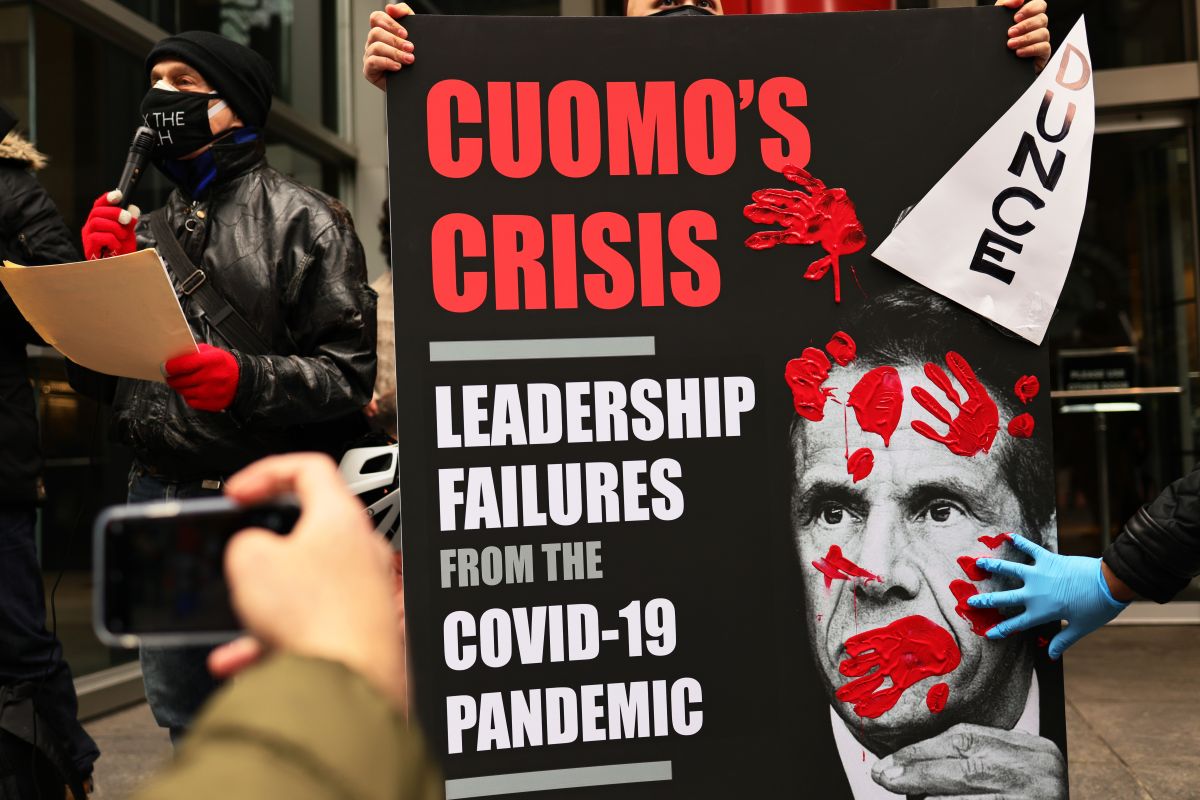 Foto:
Michael M. Santiago / Getty Images
The New York State Joint Commission on Public Ethics (JCOPE) today ordered former Gov. Andrew Cuomo to forfeit the $ 5.1 million a publisher paid him to write a book on his response to the coronavirus pandemic.
An attorney for Cuomo immediately called the action unconstitutional and promised a legal fight. According to the ruling, the former governor must deliver the profits obtained by the book "American Crisis: Leadership Lessons from the COVID-19 Pandemic", within the next 30 days pursuant to a resolution passed 12-1 by the JCOPE.
The order came a month after the commission voted to rescind the ethical approval it had given Cuomo before he entered the $ 5.1 million book deal.
The book was published in October 2020, months before Cuomo was reportedly sexually harassed by 11 women, prompting him to resign from the position last August.
Commission staff granted approval of the deal in July 2020, when Cuomo's attorney told the commission that the then-governor would not use any state personnel or resources to produce his book and would write it "entirely in his spare time." But later Complaints arose that state property, resources and personnel were used to prepare, write, edit and publish the work.
Cuomo has acknowledged that state employees assisted with tasks, including editing the manuscript. But he has claimed that those employees were "volunteers."
"JCOPE's actions today are unconstitutional, exceed its own authority, and appear to be driven by political interests rather than fact and law," Cuomo's attorney Jim McGuire said in a prepared statement, citing Pix11. "If they seek to enforce this action, we will see them in court."
Additionally, Cuomo could face criminal charges, as the Attorney Letitia James was already conducting a criminal investigation into whether Cuomo abused government resources by having state employees help produce and promote his book.
The editorial agreement is also being investigated by the FBI, the Brooklyn District Attorney and the State Assembly Judiciary Committee. The use of state resources by a public official for personal gain is considered a violation of state law, he recalled. New York Post.
James, a former Cuomo ally, also ordered the other sexual harassment investigation that in August forced the resignation of the former regional Democratic leader, from the position he has held since 2011.
Since its launch in the fall of 2020, still in the midst of a pandemic, the work signed by "Andrew Cuomo" as author was also questioned by relatives of people who died from the coronavirus, ratifying especially its anger against his policy applied in nursing homes, on which he still has pending investigations.
A few hours after his resignation in August, Cuomo was stripped of the also questioned Emmy award he received in November 2020 for his televised press conferences on the COVID-19 pandemic.
Recently his younger brother, Chris Cuomo, was fired as a host of CNN after prosecutor James revealed documents indicating that he had become involved in the defense of the former then governor when he was accused of abuse of power over several female employees earlier this year.
The reality of the now former governor represents a great contrast after he cultivated a high popularity during the confinement that led him to dream of a comfortable new re-election in 2022. Even his allies spoke of his potential to reach the White House, at least as vice president.
But little by little questions emerged: at the end of 2020 it was learned that he had limited his contacts with the federal government to discuss solutions, in the midst of his fights with the then controversial president. Donald Trump, still being NY by far the state most affected by infections, deaths and economic losses.
Then from spring he faces parallel investigations for accusations of harassment of women that led many to ask for his resignation until he finally did so in August; mass deaths of the elderly and the alleged use of government personnel to publish his controversial book.
His late father, Mario Cuomo, was also governor for three terms (1983-1994), until he was defeated by Republican George Pataki when seeking another reelection.



eldiariony.com
Eddie is an Australian news reporter with over 9 years in the industry and has published on Forbes and tech crunch.