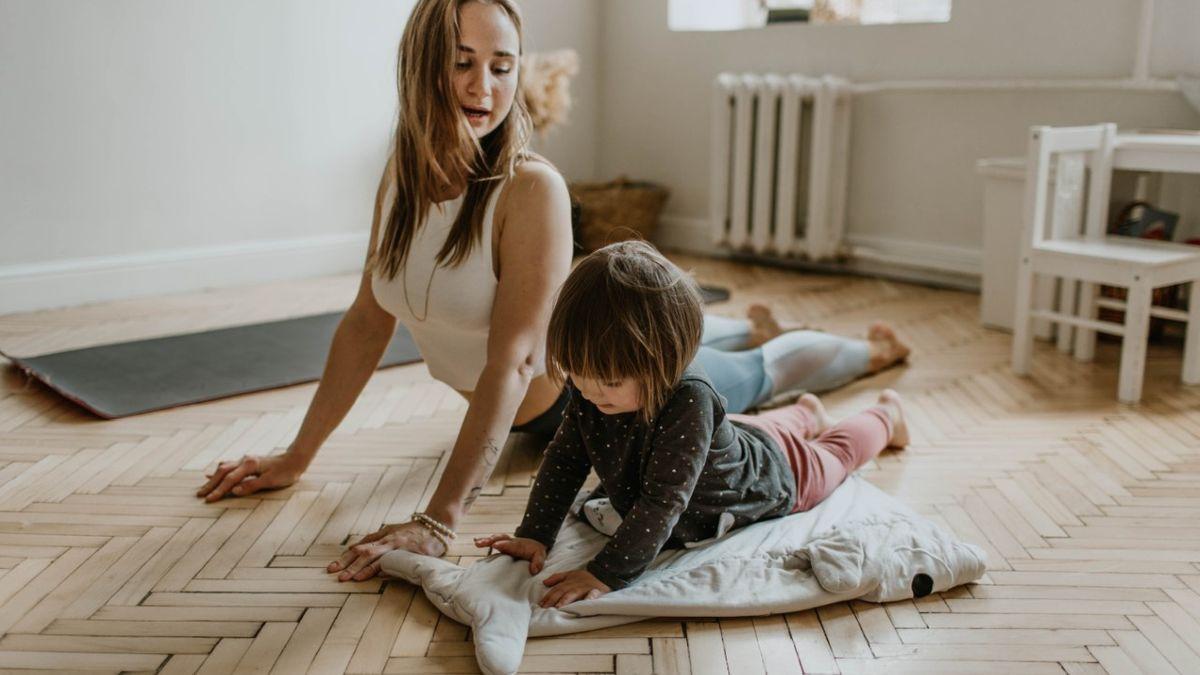 At this point, no one doubts the benefits that the practice of Yoga brings to all people of any age. Our children, like adults, suffer from the hectic pace of life and stress. School, homework, extracurricular activities or study are just some of your responsibilities. They also need an escape route to control their emotions and release tension from their body.
Therefore, below, we leave you some of the best yoga blogs to practice with our children.
Main benefits of practicing yoga with our children
Playing sports is important for any human being, it brings us great benefits on a physical and mental level. When it comes to relaxing or controlling our mental state, yoga is one of the main avenues. Our children, regardless of age, also feel stress or express anxiety. These are some of its benefits:
They learn to control their emotions and their state of mind.

They know and control frustration to outsource it in a controlled way.

They acquire relaxation techniques when they feel most agitated.

Improve your concentration

They stimulate your creativity

They are more in contact with their environment, especially if it is practiced outdoors.
5 proposals for yoga blogs to do with our children
These are some of the best yoga blogs, where we can find resources to practice at home and interesting information to achieve a calm state of mind.
Nanny yoga
This web is aimed at various audiences: teachers, families and children. They offer resources and didactic material to be able to work it at home, as well as training for mothers and fathers who want to start with yoga at home. Having a base and starting to organize sessions is complicated if there is not a good training, this blog allows it without need to be concerned about whether we do it right or wrong.
Hippy Kids Yoga
It is one of the most complete blogs, has a multitude of downloadable resources that make your practice much easier. It offers workshops and events, online courses and a wide variety of videos. In addition, among other products, it has its own game "the magic box of calm" to help children to work on calm and mindfulness. Many of the workshops and events are outdoors, which allows you to be in contact with nature and socialize.
Yoga for kids
its page is focused exclusively on offering tools to children and their parents to work on yoga and mindfulness. Throughout the year they carry out a multitude of workshops and many of them are totally free. It also has its own Ebook where it deals with the benefits of yoga and, of course, games, tabs and fun audios to enjoy with the family. Having a book to look at when we are not sure about something or run out of imagination is always helpful!
School two feelings
It's a blog which is intended for teachers on how to include mindfulness and yoga in classrooms. There are multiple resources on how to get started, postures, breathing exercises … It's a nice place to go if you want to start including it both at home and in the classroom.
Yoga Kids
In this blog tEmotions and their work through yoga have a great presence. When there is already some knowledge about this practice, we may find ourselves without original ideas to practice. Yoga Kids uses different resources such as songs, stories, games, music, aromatherapy, etc. To give inspiration to mothers and fathers who want to experiment. All their material is perfectly organized by categories and that you can find based on your interests.

www.informacion.es
Eddie is an Australian news reporter with over 9 years in the industry and has published on Forbes and tech crunch.