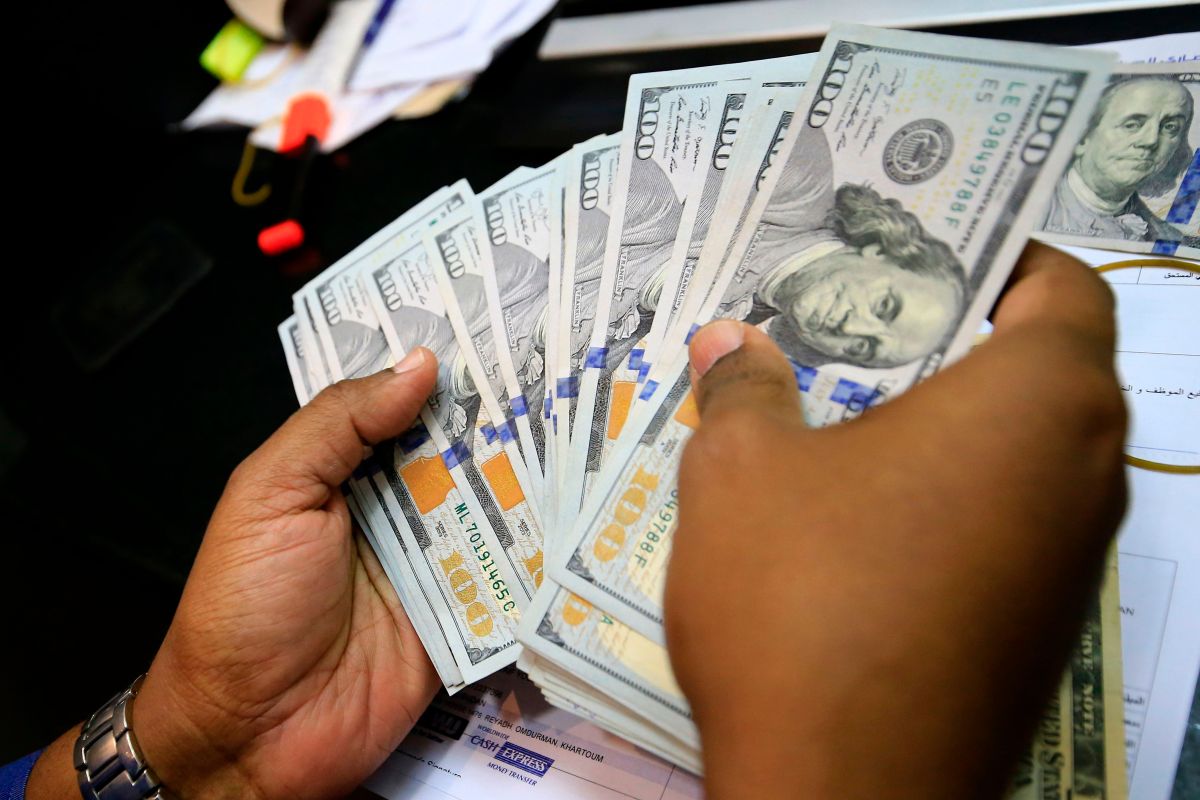 A family of four that meets all income requirements could receive up to $ 5,600.

Foto:
ASHRAF SHAZLY / AFP / Getty Images
The delivery of a $ 1,400 stimulus check as part of the $ 1.9 trillion COVID-19 relief bill seems like a fixed amount, but for many individuals and families That amount of money is just the base figure of what they could receive due to the rating changes in the stimulus package. which is now being discussed in the Senate.
Congress may still change the requirements of the third stimulus check so you could receive an extension of your next check over $ 1,400 proposed per person.
Among the requirements that could be changed are income limits and who qualifies as dependents. We present you 5 Factors to consider in determining the amount of stimulus money you could receive.
1. The $ 1,400 check could be multiplied
Although dependents do not receive their own checks, they do count toward the total amount a family will receive. On the first check, children 16 and under received support of $ 500 each, while adults received up to $ 1,200. On the second check, the dependent children had $ 600, the same as their parents or guardians.
The third stimulus check figure will increase to $ 1,400 per person as adults will continue to be calculated on a scale based on adjusted gross income, or AGI. In theory, a family of four who meets all income requirements could receive up to $ 5,600.
2. More dependents will be able to get help money
The next stimulus package could have a different answer. In the first and second payment a dependent was understood to be any child 16 years of age or younger. But the new definition would include anyone you can claim on your tax return, such as children over 16 years of age, the elderly in your care and dependent children of any age with disabilities. In case this proposal is approved, the change would bring more money to your family by increasing the total number of dependents who are entitled to assistance.
3. The incorporation of new members to the family
If you had or adopted a child, if an older relative moved in with you if for any other reason you have gained a dependent since the last round of stimulus payments, you will see a bigger check.
Related: Who can get unemployment benefits now that the Department of Labor has expanded benefits?
4. Mixed families will be considered in the new project
Under Biden's stimulus plan, more families considered "mixed status" could receive a stimulus check. The second payment expanded the rules of the first check, making it possible for families in which one of the spouses is a US citizen to qualify for a check.
Now with Biden's proposal it would be applied in more cases; for example, the third stimulus check could provide money to a household with US citizen children and non-citizen parents.
5. If you don't have a job
If this year you have lost your job or your salary has decreased, this could reduce your adjusted gross income, which is used to determine your payment.
For example, if you received a partial payment with the first or second check, a third check could give you a full payment in case you find yourself out of work.
You may be interested:

eldiariony.com
Eddie is an Australian news reporter with over 9 years in the industry and has published on Forbes and tech crunch.