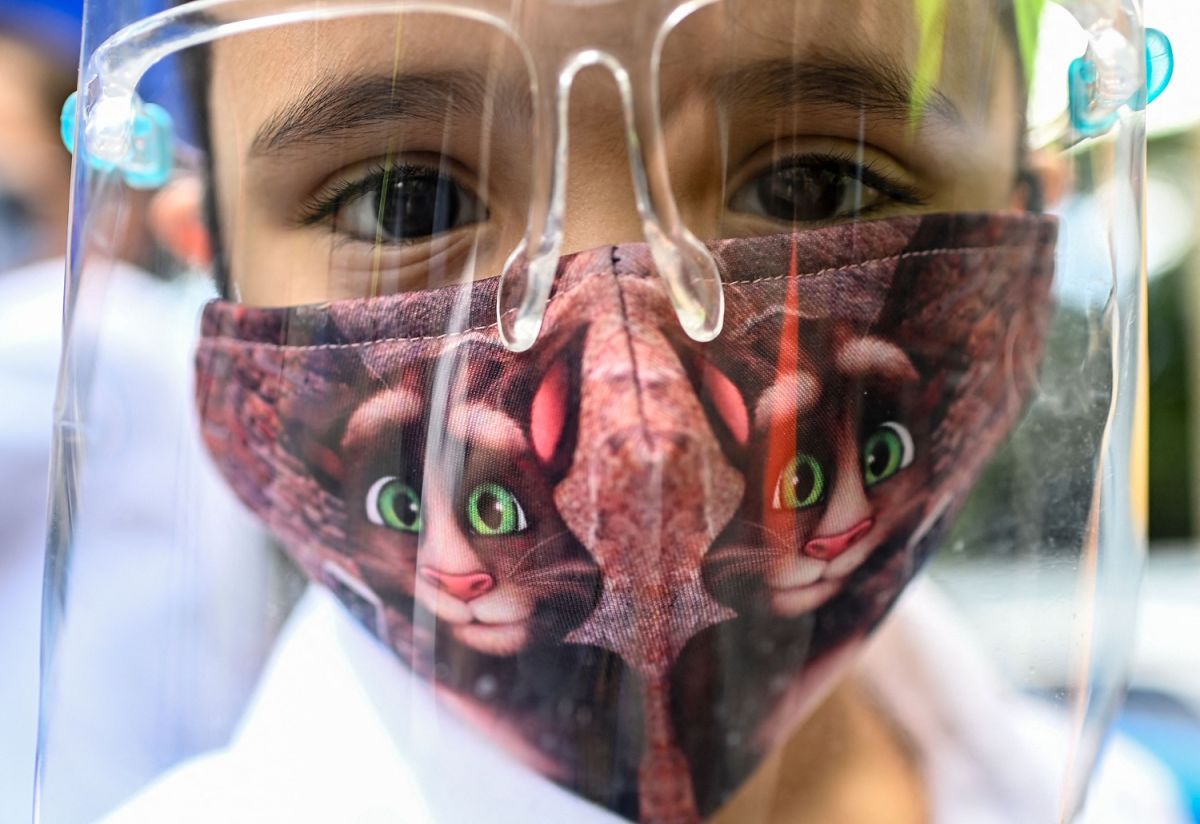 Almost a couple of weeks ago the US Food and Drug Administration (FDA) and Centers for Disease Control and Prevention (CDC) approved Pfizer's COVID-19 vaccine for children ages 5 to 11 . In addition to the questions parents can ask themselves when immunizing their children, these are 5 tips from the CDC before vaccinating children against COVID.
Side effects
Both pediatricians and US health authorities have reported that the side effects of vaccines in minors are similar to those caused by other biologics and those experienced by adults, such as injection site pain, tiredness, fever, headache, chills, or muscle pain.
Long-term side effects are not expected because in all vaccines these occur during the first two or three weeks after application. In fact, in clinical trials in children, no cases of myocarditis were recorded as occurred in adolescents.
In knowledge of this, parents can take some steps before taking your young children for vaccinations to reduce possible discomfort of the little ones when receiving the drug. The CDC recommends:
1. Talk to the child before vaccinating to explain what will happen and what you may feel afterwards. This will help give your child more certainty about what to expect.
2. Do not administer analgesics or antihistamines (ibuprofen, aspirin or acetaminophen) to the child before the vaccine in order to prevent possible side effects or allergies, because "it is not known how these drugs can affect how well the vaccine works", They point out the CDC.
3. Inform the doctor or the person who will administer the vaccine about any allergies the child may have.
4. It is better than the child is sitting or lying down during the vaccination to prevent fainting and therefore any injury.
5. It is necessary that the minor stay under observation for the next 15 to 30 minutes after the application of the vaccine to observe any type of allergic reaction that may occur.
It is important to vaccinate minors because, although they are less likely to become seriously ill or die, 39% of COVID-19 cases in people under the age of 18 occur among children 5 to 11 years of age, and of them 8,300 required hospitalization.
---
Read more:
+ 6 Common Side Effects of the Three Most Used COVID Vaccines in the World
+ COVID: Why some religious believe that the vaccine is "the mark of the Beast" mentioned in the Bible
+ How much longer will the pandemic last. WHO responds
+ COVID-19 Vaccine: CDC Recommends Fourth Dose for People with Weak Immune Systems

eldiariony.com
Eddie is an Australian news reporter with over 9 years in the industry and has published on Forbes and tech crunch.