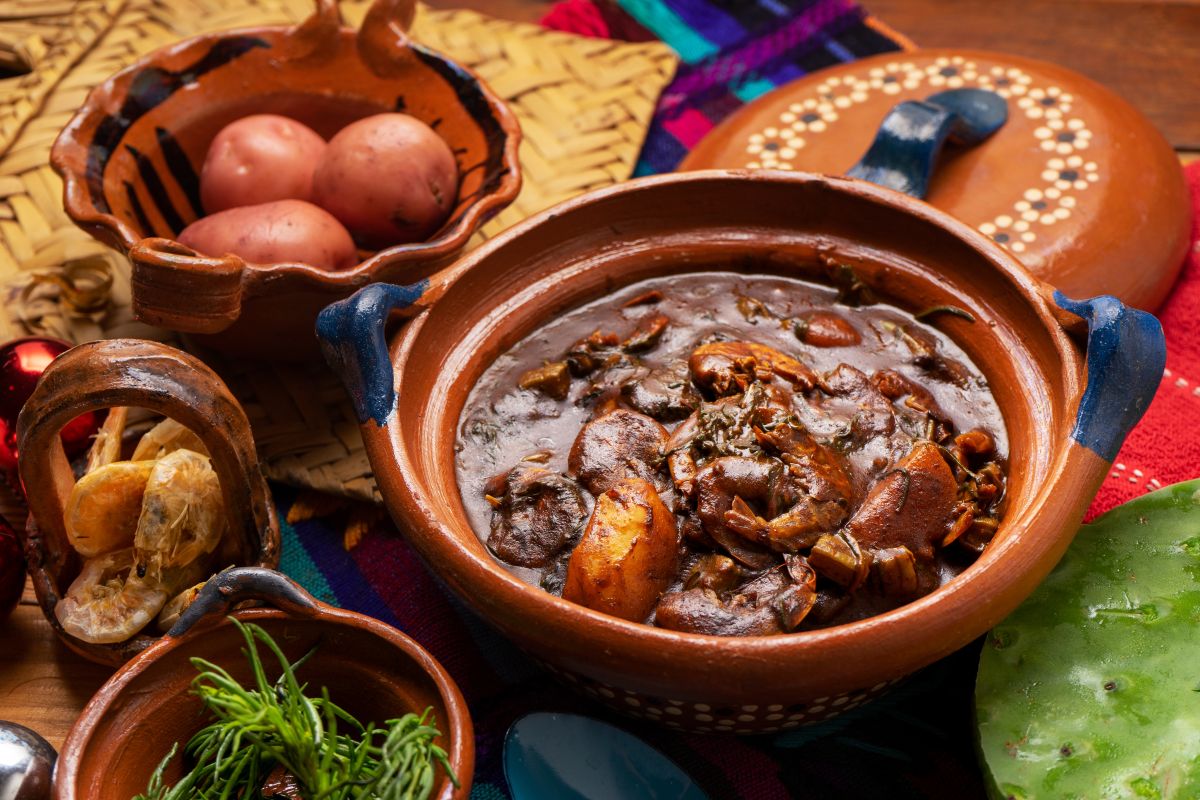 Christmas is one of the celebrations that Mexicans look forward to the most, As in every part of the world, Mexico has particular customs and traditions. Especially when it comes to food, it is well known that Mexican cuisine is famous for its richness. In addition, the Christmas celebrations in Mexico begin with the iconic posadas and are followed by warm family gatherings in which the star of all events is the succulent food. Although Mexican dishes tend to vary according to the regions of the Mexican Republic, There are 5 classics that cannot be absent from a typical Mexican Christmas table.
1. Cod Biscayne
One of the most emblematic dishes of the Mexican table every Christmas is cod a la vizcaína, which although not a creation of Mexican origin is an indisputable part of gastronomic traditions. It is a dish that was born in Spain, it has become one of the classics of Basque gastronomy and it was a recipe that was brought to Mexico in order to preserve its traditions. It is known that since the Viceroyalty it was already prepared with ingredients such as tomatoes and chili peppers without itching, Its main ingredient is salted cod and it is a recipe that was later adapted to Mexican cuisine. adding more local ingredients. Like romeritos, cod is not only a common dish at Christmas Eve dinner, but also for reheating.
2. Tamales
Tamales are one of the most iconic typical dishes of Mexican gastronomy and they are not exclusive to the Christmas season, in fact they are so important that they live all year round and are available on any street corner. The truth is that in most homes in Mexico, tamales cannot be absent at Christmas. They are a delicious and accessible dish of pre-Hispanic origin that is prepared with a base of corn dough and filled with different stews, vegetables and sauces; They can even be sweet with fruit, nut or jam filling. They are wrapped in vegetable leaves, commonly corn or banana, and steamed. The ingredients and the way of preparation often vary, depending on family traditions or regional customs.
3. Apple Salad
The apple salad is one of the most liked garnishes in Mexico, and without a doubt the most faithful accompaniment of the king of the night: turkey or pork loin. Its combination of ingredients and creamy texture is irresistible to many and the best of all is that it is very easy to prepare and quite inexpensive. The traditional recipe is made with apples, pineapple, walnuts, raisins, grapes and cream. A classic that cannot be missed and that the whole family will love, especially children. In addition, it is served cold so it is very practical to prepare it in advance.
4. Christmas punch
Christmas punch is one of the more traditional drinks of Mexican cuisine and the star of the posadas, and Christmas and New Year celebrations. It is a warm and comforting drink that is made from a selection of seasonal fruits that also benefit the immune system: sugar canes, hawthorn, guavas, apples, hibiscus, tamarind and spices are the fundamental ingredients. It is served in clay pots with abundant fruit and in many homes they tend to add "piquete", that is, alcohol, the most popular is a touch of tequila or mezcal.
5. Romeritos
Romeritos is a typical dish of Mexican cuisine and a must-see at Christmas dinner, without a doubt the element that makes them very Mexican is the use of mole. Its main ingredient is rosemary leaves, which is a type of quelite, roasted with mole and accompanied by cambray potatoes, nopales and dried shrimp. It is also part of the classic reheated on December 25, where they are used to eating delicious romeritos cakes. They are a dish that has its origins in pre-Hispanic times, they were part of the Aztec diet, considered a very nutritious dish full of virtues.
—
It may interest you:

eldiariony.com
Eddie is an Australian news reporter with over 9 years in the industry and has published on Forbes and tech crunch.