Santiago Iñiguez de Onzoño
The Conversation*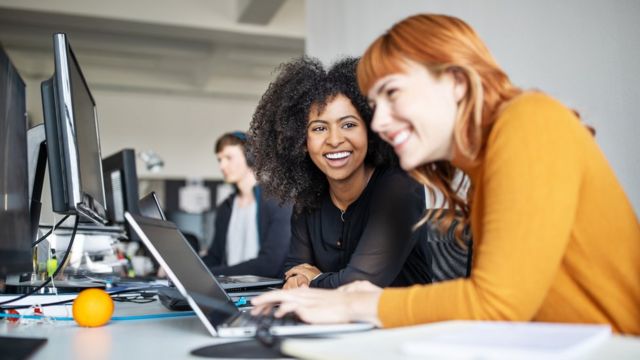 The pursuit of happiness is a question that philosophers ask themselves on a recurring basis. The three schools of philosophy in classical Greece gave alternative answers.
The Stoicism He advocated detaching oneself from material things and seeking balance within us, the rule of reason over physical needs.
For his part, Epicureanism it proposed to explore all kinds of pleasures, to achieve ecstasy through sensory and intellectual experience.
Finally, the Cynicism questioned the meaning of the question about the pursuit of happiness, because it is impossible to find accurate answers to this type of question: it is preferable to live as you want and justify it as we see fit.
I think that none of those three alternatives fully satisfies the aspirations of most people, who are not skeptical, nor do they want to live like hermits or in permanent excess.
Arthur schopenhauer, the German philosopher often labeled a "pessimist," nevertheless made an attempt at what he called "eudemonología", or theory about happiness, which led him to formulate a series of recommendations, especially useful at work, but also in ordinary life.
If we spend at least half of our time dedicated to professional tasks, it seems important to identify what guidelines or recommendations can help us to learn to enjoy in that context.
1. Understand happiness as a path
The first recommendation is to understand happiness as a path, not as a destination, as the result of permanent exercise and not as a goal achieved.
This statement evokes the meaning of life as a journey, present in literature since the Odyssey. People who we think are happy are not happy because they have come to a situation and settle.
In fact, to stay in a certain situation, maintain a personal relationship or persist in a balanced state of mind, you need to keep working hard.
It happens as in business strategy: the marginal option of "stay the same" It involves investing in maintaining market share, continuing to improve customer relationships, improving brand image, and not simply doing nothing.
This applies to personal life, as we have learned about the importance of resilience during the pandemic: a stop is a setback.
The principle also applies to work.
To be happy in our profession it is necessary to continue improving permanently, training ourselves to be updated, proposing new goals.
There are people who think that you can live off the good reputation and achievements of the past, which is a mistake. We must continue to demonstrate competence and worth with personal performance, mainly because it will improve our self-esteem and our happiness.
2. Being is not having
Do not confuse improving and progressing with accumulating more things. To be is not to have, as many philosophers have explained.
Schopenhauer explains the feeling of emptiness that comes from the achievement of a material good in which all expectations are placed.
"Wealth is like sea water: the more you drink, the thirst you'll be. The same goes for fame," he explains. And I would add that it is also applicable to power and positions in the company, if they are not understood with a vocation for service.
3. Avoid extreme feelings
Avoid extreme feelings, especially envy, hatred, and anger.
Although we sometimes find CEOs cartoons in biographies, movies, and even educational materials, portraying unbearable, angry bosses, snatching each other in irrelevant episodes, the real leaders are the ones who teach and become behavioral benchmarks.
Irascible bosses only get people around them to end up leaving their company.
Envy is a particularly harmful vice, because it generates bitterness. It is about sadness for the good of others, something petty and that people often reject.
As stated Seneca, philosopher of classical Rome, "nYou will only be happy if it torments you that someone else is happier than you. " Unfortunately, it seems that his student the Emperor Nero did not learn the lesson.
On the contrary, my experience is that generosity is the long-term winning strategy, and the people who cultivate it receive reciprocal recognition.
I think that an essential part of management consists precisely in teaching, that a good way to characterize the CEO is as a teacher or coach. This dimension projects a more transcendent dimension to management, and also enhances personal happiness.
4. Happiness is intrinsically related to health
As Schopenhauer explains, "nine-tenths of our happiness is based solely on health."
Curiously, the German philosopher anticipates the advances in neuroscience and the whole current of well-being ("wellbeing") that has moved to the business environment.
Given that physical health is relatively ephemeral in nature, resilience and the search for balance are essential, understood as a state of consciousness that allows one to cope with pain.
But in any case, as the Latin adage said, mens sana in corpore sana, if you take care of your bodily health you will be building a better mental health.
5. Exercise in joy
The last piece of advice I select is the importance of systematically exercising joy. Joy is a state of mind that can be cultivated, and the more you practice the more you get.
As explained Sigmund Freud, humor unties the repression, generates proximity and contributes to a better environment.
That is why it is advisable to use humor in work meetings, perhaps not at the beginning, so as not to trivialize the exchange of ideas, but in some moments, to break the ice or relax a discussion.
Again, if we spend so much time at work, it seems desirable to be able to have fun once in a while.
One of the most memorable performances of Rita Hayworth in the cinema it is the song Zip in the film Pal Joey, where she plays an honorable philanthropist pressed to perform, at a charity auction, one of her famous numbers from when she was a star.
One of the phrases of the funny song says:
"Zip; I was reading Schopenhauer last night
Zip; And I think Schopenhauer was right. "
* Santiago Iñiguez de Onzoño is president of IE University. This note originally appeared on The Conversation and is published here under a Creative Commons license.
Now you can receive notifications from BBC News Mundo. Download our app and activate them so you don't miss our best content.

www.bbc.com
Eddie is an Australian news reporter with over 9 years in the industry and has published on Forbes and tech crunch.