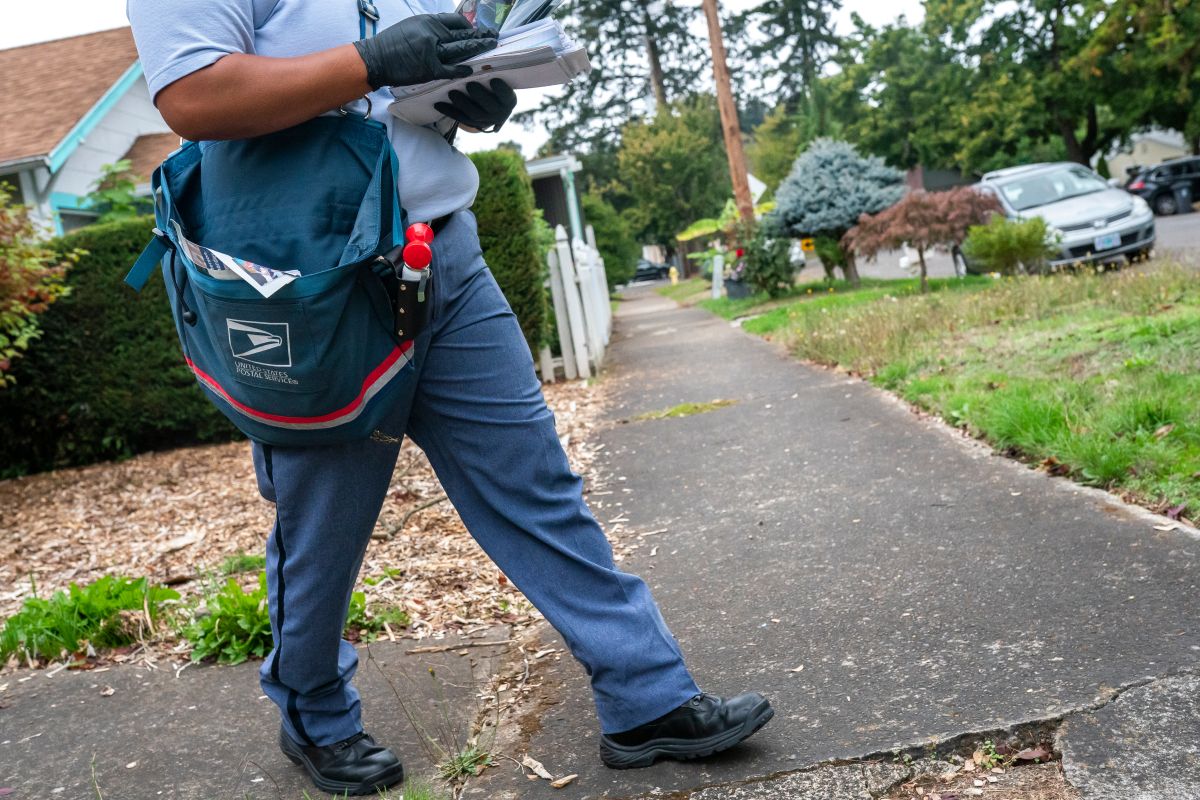 Foto:
Nathan Howard / Getty Images
The dog can be considered the best friend of man, but the employees of the United States Postal Service (USPS), surely do not think the same because around 5,800 of them were attacked by this class of pets in 2020.
"From nibbles to ruthless attacks, aggressive dog behavior poses a serious threat to postal employees and the general public," the company said in a statement.
For this reason the USPS is commemorating the "National Dog Bite Awareness Week" to raise awareness among citizens about the constant attacks that their delivery men have to face while carrying out their work.
The campaign will run from June 12 to June 18 and has the theme "Be vigilant: any dog ​​can bite."
"Dogs are instinctual animals that can act to protect their territory and that is why it is important to inform the public about this campaign," said Jamie Seavello, acting manager of USPS employee health and safety awareness. "Raising awareness about dog bite prevention and how to protect our mail carriers while delivering mail is paramount".
James Michael Benson, a USPS mailman in Kansas, shared one of the unpleasant experiences they are exposed to on a daily basis.
"I knocked on a customer's door to pick up a package and when a little boy answered, a dog came out of the door and bit my forearm, knocking me to the ground," Benson said. "I was in shock and struggling with the dog, when lunged and bit me again on the face, below the ear".
To prevent these unfortunate situations, USPS recommends and requests citizens to keep dogs secured or tied up at the times that the postman usually visits their properties, thus avoiding interaction with the pet.
Owners must ensure that children do not receive mail directly from the carrier because "the dog may see the carrier as a threat." said USPS in its report. "Although postal officials ask customers to monitor their dogs, sadly dog ​​bites still occur, which can cause injury to our carriers and costly medical expenses for dog owners. "
The 10 main cities where the most attacks have occurred are:
Houston, Texas, with 73 assaults
Chicago, Illinois, 59
Los Angeles, California, 54
Cleveland, Ohio, 46
Denver, Colorado, 44
Baltimore, Maryland, 43
Dallas, Texas, 38
Columbus, Ohio, 37
San Antonio, Texas, 36
San Diego, California, 35
You may also like:
Oregon homeless woman dies in shelter not knowing she had an $ 800,000 inheritance waiting for her
Among 52 OECD nations, Mexico is where the most amount of beer is drunk
The best companies to send remittances from the United States to Mexico, according to Profeco

eldiariony.com
Eddie is an Australian news reporter with over 9 years in the industry and has published on Forbes and tech crunch.