Fernando Díez, Maite Aurrekoetxea and Pedro Martínez
The Conversation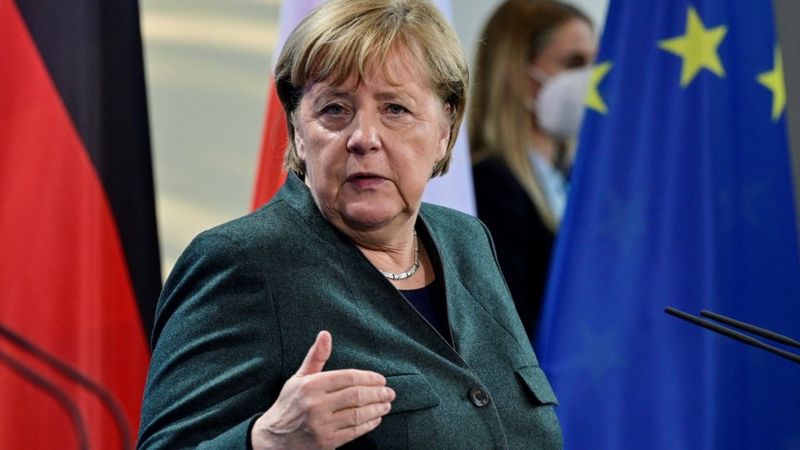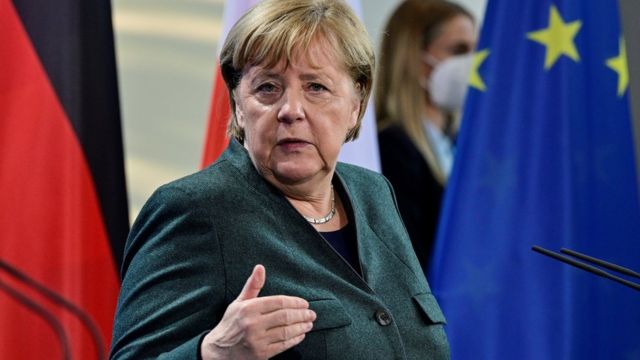 Leadership is a fascinating subject. We do research on leadership and find that it is difficult to define who is a leader. And yet we are able to recognize them.
The attraction that leaders exert on others, their charisma, the halo that surrounds them, their power of communication and conviction, their vision of the future differentiates them from others. Angela Merkel has been praised for her leadership in the European Union, receiving several honors from other leaders in Europe and beyond.
If we look at the biographies of leaders throughout history, we can see how they have grown and evolved to become leaders. They have been building and evolving, improving, until they have successfully assumed responsibilities.
What factors influence the construction of a leader? What have been decisive? What is it that has marked the way for you?
The research team of The Conversation has analyzed the biographies of several, interviewing the protagonists and asking them specific questions about their childhood, adolescence, maturity and professional experiences. These are some of the keys that characterize them.
1. Importance of the family environment
The family environment and, more specifically, the influence of the parents, is confirmed as a key element in the biography of the leaders.
The values ​​transmitted by parents, unconditional support at home and expectations about sons and daughters powerfully influence family members.
The exemplary nature of the parents stands out especially, who lead by example.
The values ​​transmitted by parents are key in the construction of the future leader. We can say that the character of the leader is forged in the home. Two personality traits stand out: adaptability and self-confidence.
2. Colleagues and studies
On the path of leaders, adolescence and youth constitute a stage in which some references and supports, friends, colleagues, colleagues… some of which they will continue throughout life are set.
The esteem of others, support and listening, joining the group, acceptance and the example of others are common elements that define the future leader.
It is a natural environment where they begin to influence others, learning the unwritten laws of group behavior and influence.
Years later, these references will serve as a contrast to reality and will be an anchor point for his identity. "Now I am a leader, but you support me and you are my friend and you appreciate me for who I am, not for the position I hold."
They help to strengthen and give meaning to the leader's life.
3. Life events
Throughout life some critical events happen that mark them. These situations represent a learning opportunity that the leader will take advantage of.
A critical event represents a turning point for learning, being burned into the personal history of the leader (loss of a loved one, accident, business failure, etc.).
The leader does not choose these unforeseen events, but the attitude he takes towards them. There a learning takes place that will mark him for the rest of his life.
4. Chance and luck
We can be prepared to exercise leadership, but to do so we must have the opportunity.
In fact, opportunities may arise and we are not prepared, or we may be prepared and they do not arise. It's about being in the right place at the right time.
And for that reason, to be a leader, a certain amount of luck is also required. Napoleon did not want generals at his side who did not have the goddess fortune on their side.
The leaders interviewed were prepared when opportunities arose. Some sought them out. They do not remain with their arms crossed waiting, but they are taking steps forward to be the chosen ones. This brings us to the next factor.
5. Proactivity
The leader is by nature proactive. Has initiative and tries to meet, going beyond what is expected, expectations.
When you have to undertake a project or mission, you volunteer for it.
He prefers to lead in uncertain situations rather than be subject to the decisions of third parties, although he values ​​the importance of those third parties as pillars of his leadership.
Proactivity is born from self-confidence. They have a strong locus internal control. They trust their own abilities and knowledge, they trust themselves and that makes them strong.
6. Learning in construction
The leader is constantly learning and evolving. It is a continuous process of updating to the reality that lives, reinventing and adapting to it.
Learning is not a goal, but a means. It is not the end, but the way.
That continuous evolution allows you to lead and not rest on your laurels. They are aware of the need to adapt and take risks, for which they need a strong belief in their abilities.
Adaptation and learning
Leadership is built on many pillars, which makes it difficult to explain its construction; however, the leader is easily recognizable. It is forming and evolving, continuously adapting to respond to challenges.
The leader comes from a family environment where parents have had a key influence, especially in the formation of values ​​and expectations for the future. They are the wickers of his later emergence, reinforced by his contact with others and the influence of the group.
Finally, the leadership practice itself is improved through a continuous learning exercise.
The leader will always be the leader and therefore will follow building your identity through critical experiences and events, of which he will acquire priceless teachings.
And it will adapt to situations in a clear sign of adaptive intelligence.
*Fernando Díez is professor doctor Faculty of Psychology and Education at the University of Deusto; Maite Aurrekoetxea is a professor and PhD in Sociology at the Faculty of Social and Human Sciences, University of Deusto and Pedro César Martínez is director of the Master's in Human Resources at ICADE Business School, at the Universidad Pontificia Comillas.
Remember that you can receive notifications from BBC Mundo. Downloada our app and activate them so you don't miss our best content.

www.bbc.com
Eddie is an Australian news reporter with over 9 years in the industry and has published on Forbes and tech crunch.