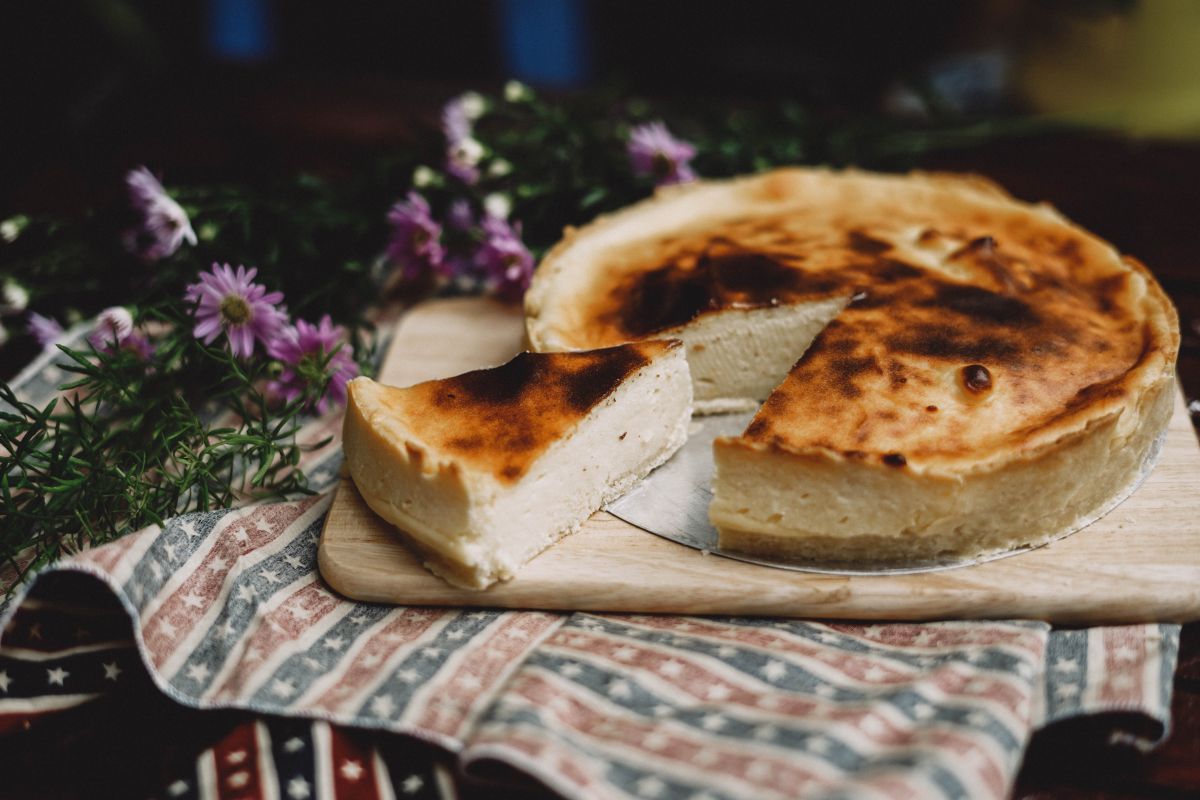 Foto:
Photo by Chinh Le Duc on Unsplash / Unsplash
In recent months everything has been said about the devastating effects of excessive consumption of sugar, it is not only the substance responsible for weight gain. The reality is that it is related to the development of various chronic diseases such as obesity, diabetes, hypertension, cardiovascular, liver and kidney diseases. In addition, sugar affects the immune system, mental and emotional health. It is no secret to say that every day more people are opting to follow a diet with the least amount of sugar and processed foods possible. However, let's be honest: Forgetting sweet pleasures may not be life and it is not healthy.
Although it is true that desserts must have a certain sugar content, the amount and type of sugar they contain greatly influences their effects on health. The use of natural sugars allows the body to metabolize them in a better way, thereby reducing inflammation and the anxiety to eat more. In addition, these recipes are a great alternative for enjoy a sweet taste while taking maximum care of the quality of the ingredients and thus avoiding the consumption of ultra-processed foods. Best of all, there are now many healthy natural product options: honey, coconut sugar, date sugar (and all date-derived products), monkfruit, brown sugar, stevia, organic maple syrup, agave syrup and cocoa, among many others. Based on this, we gave ourselves the task of select some iconic, delicious and light Mexican desserts, which are easy to make at home and also shine for their low sugar content.
1. Low sugar coconut flan
Ingredients (for 6 servings):
2 cups of coconut sugar
¼ cups of water
¾ cups of canned coconut cream, fat and sugar free
2 ¼ cups whole milk, reduced fat
¼ teaspoons whole grain salt
5 eggs
1 teaspoon vanilla
Preparation mode:
Preheat the oven to 300ºF.
Place 6 round molds in a cold water bath.
Meanwhile, in a small pot, prepare the caramel with the sugar and water, cook over low heat for 8 minutes until it turns amber, stirring constantly so that it does not burn.
Pour a light layer of caramel on the bottom of each mold and leave them in the cold water for a few minutes to cut the cooking of the caramel.
In a medium saucepan, heat the coconut cream and milk. Separately beat the sugar, eggs and salt in a bowl. Add the coconut mixture little by little. Integrate the vanilla and strain.
Pour the mixture into the prepared molds. Place them in a pot and fill with boiling water until half of the molds are covered. Bake until done 55 to 60 min.
Cover with plastic wrap and refrigerate overnight. To unmold, remove the edge using a knife and decorate with grated coconut.
2. Cocoa popcorn
Ingredients
1 tablespoon of cocoa
2 tablespoons of chia
1⁄2 teaspoon cinnamon
1 pinch of cayenne pepper
1 pinch of salt
2 tablespoons maple syrup
1⁄4 teaspoon vanilla
2 tablespoons coconut oil
1⁄4 cup corn kernels
Preparation mode:
You are going to use three bowls: in the first one, mix the cocoa, chia, cinnamon, cayenne pepper and salt; in the second mix the syrup and vanilla, and in the third add a tablespoon of coconut oil.
Heat a large pot over medium heat and add the other tablespoon of coconut oil. Once it is quite hot, start adding the corn little by little. Stir little by little so that the grains are covered with the coconut oil. Cover the pot and wait for the corn kernels to start to explode, stirring occasionally so they don't burn. After 3-4 minutes turn off the heat.
When the popcorn is ready add another tablespoon of coconut oil and stir to distribute well. Add the maple syrup mixture and mix well.
Transfer the popcorn to a bowl and sprinkle with the cocoa mixture.
3. Sweet tapioca with vanilla and coconut milk
Ingredients (for two servings):
1⁄2 cup of almond milk
1/3 cup tapioca
1⁄2 can of coconut milk, sugar and fat free
4 tablespoons maple syrup
1 teaspoon vanilla
1 teaspoon of cinnamon.
Preparation mode:
Soak the tapicoa in the almond milk in a medium bowl for 30 minutes. Later in a medium saucepan add the coconut milk, the tapica in the almond milk and allow it to boil slightly.
Once it is boiling, lower the heat and cook for another 10-12 minutes until the tapioca appears transparent. Add the other ingredients and cook for 2-3 more minutes.
Allow the mixture to cool slightly and distribute it in a glass mold. Refrigerate for at least 1 hour.
Sprinkle with cinnamon powder and if you wish, accompany with red berries.
4. Natilla de chocolate mexicano:
Ingredients (for two servings):
1 cup of 70% cocoa chocolate chips
½ cup unsweetened coconut milk
¼ cup maple syrup
½ teaspoon vanilla
¼ teaspoon salt
½ teaspoon ground cinnamon
½ teaspoon chili powder
To garnish: low-fat whipped cream and raspberries
Preparation mode:
Melt the chocolate chips in a double boiler. Remove the chocolate from the heat and add the remaining ingredients and beat very well, until all are incorporated.
Divide the custard into two individual molds and refrigerate for at least 2 hours.
Garnish with the whipped cream and some raspberries.
5. Coconut Almond Cookies
Ingredients:
1 cup of almond
1 cup of grated coconut
6 pitted dates
1 tablespoon of water
Preparation mode:
Preheat the oven to 180 ° C.
Process the almonds for 3 minutes until you get a powder. Add the coconut, dates, and water. Process two more minutes until you get a dough.
Shape the cookies with your hands and place them on a baking sheet.
Bake for 7 minutes or until the edges are golden brown. Chill and serve with milk.
6. Frozen yogurt, berries and cereal popsicles
Ingredients:
2 cups of Greek yogurt without added sugar, coconut flavor
1/2 cups pineapple, diced
1/2 cups strawberry, sliced
1/2 cups of blueberry
1/2 cups whole grain cereal or granola

Preparation mode:
In a bowl, mix the coconut flavored yogurt with the pineapple, strawberries and blackberries.
Pour the previous mixture into popsicle molds, filling almost completely and finishing with a little cereal and more fruit.
With the help of a spoon, press lightly to compact. Insert popsicle sticks and freeze until solid.
Unmold and enjoy.

—

It may interest you:

eldiariony.com
Eddie is an Australian news reporter with over 9 years in the industry and has published on Forbes and tech crunch.