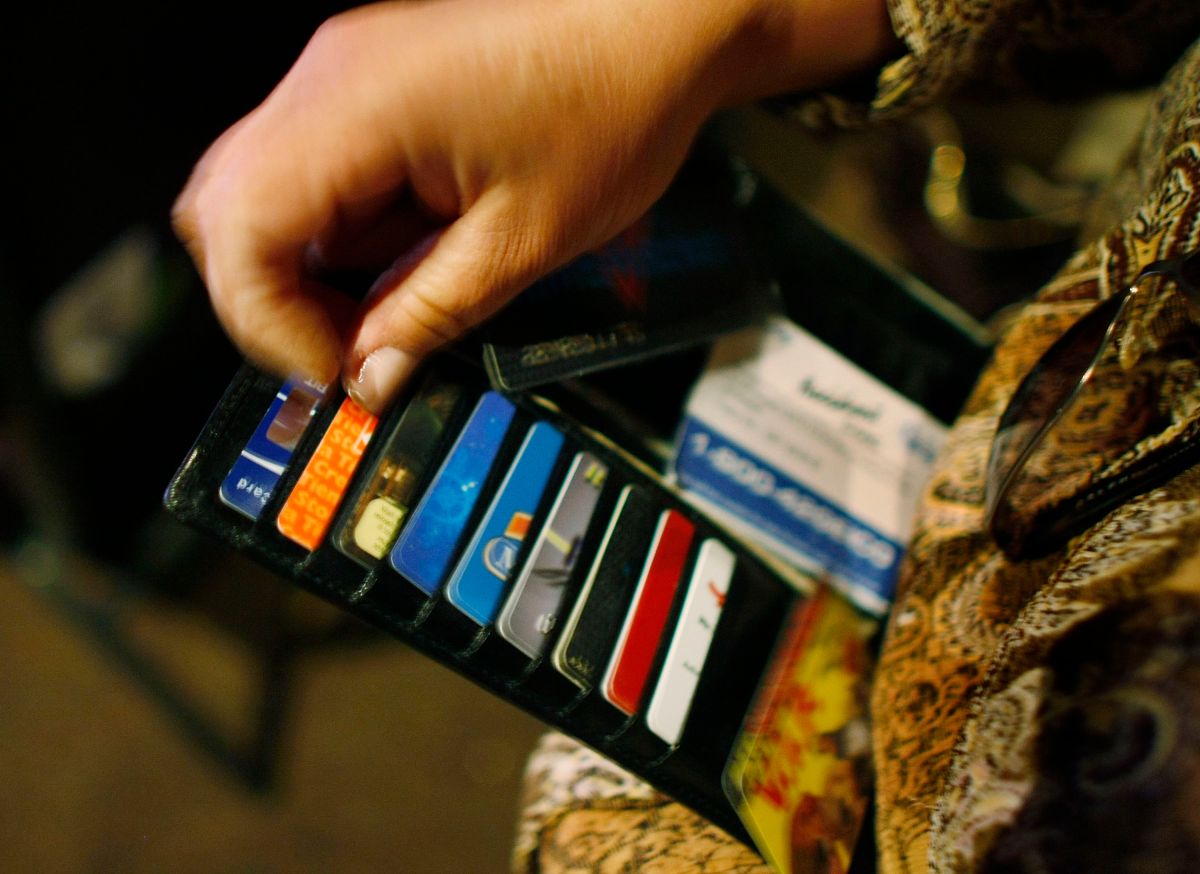 With the $ 600 you should consider paying off a credit card debt.
Foto:
Joe Raedle / Getty Images
Upon approval of a second stimulus check of $600 Dollars there are some suggestions on how to spend your money.
For most eligible taxpayers, they will receive their payment through direct deposit, a prepared card, or a paper check.
How to spend your stimulus check
Although you are free to do what you want with it, there are some options that are more prudent than others. Instead of wondering how to spend the stimulus check you should consider how to invest it.
We present you some of the best options in which you can use it:
1. Pay your bills
If you have outstanding or overdue bills, use your stimulus check to pay them. Since the stimulus payment is essentially "free money" from their perspective, it is a great way to pay your bills. without having to draw on your emergency savings or your income.
2. Pay off high-interest debt
High-interest debt on credit cards just wipes out your savings. If for example you owe $ 500 dollars on a card that charges 15% interest, you will be paying $ 75 dollars per year of interest.
3. Start an emergency fund
A lot of people have trouble starting a emergency fund. A survey by GOBankingRates revealed that almost 70% of Americans don't have enough money saved to cover a $ 1,000 emergency.
If you want to jump-start your emergency fund, save your $ 600 stimulus check right away.
4. Improve your home
During the pandemic, you have spent more time at home due to restrictions. If this is the case for you, consider taking your second stimulus check to use to do some improvements in your home. You will not only enjoy a renovated space, but also you can increase the value of your property.
5. Open a high-yield savings account
Interest rates are at an all-time low, but you can still get a decent return on your money finding a good account of savings high perfomance. While the big banks don't offer much interest on idle money, many online banks still pay more than 0.5%. Those kinds of fees won't make you rich, but if you save the money until you need it, it's much better than earning nothing.
6. Save for your children
With the cost of a college education rising faster than the rate of inflation, every little contribution you can make to your children's college fund can help. To get the most out of your money, consider investing in a college savings plan. These types of plans offer tax advantages and many investment options and can be a great way to increase your savings for your children's college.
7. Help local businesses
Businesses have been hit by the coronavirus pandemic. You may have noticed that some of your favorite stores or restaurants have closed. To help prevent further economic disaster in your community, purchase products that may benefit some of the local businesses.
You may be interested:

eldiariony.com
Digsmak is a news publisher with over 12 years of reporting experiance; and have published in many industry leading publications and news sites.