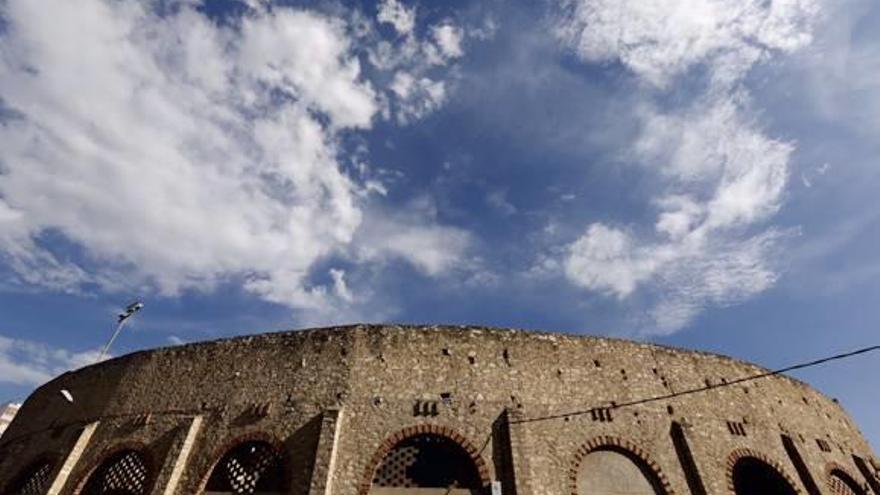 My grandfather Juan Antonio, A sunny amateur, he was an anguished witness of that incident, having witnessed with overflowing illusion the unboxing of the steers in which it took place; that would be dealt with the next day in the opening celebration. It was not be for lowerly. The fact that your city had a fixed seat was a real privilege for fans of a time – recently post-war – when traveling outside of Elda for that purpose was within the reach of very few.
He started me in the hobby when I was very young. And I keep very vivid childhood memories in her. Like attending many times, after the family meal, to the traditional bullfight on the Day of the Virgin to see the figures of the moment. Or the shocking cornadón suffered by the bullfighter The Catraleño in the mid-70s, she held her belly with her hands so that her guts wouldn't come out. As a teenager, my grandfather passed away, I still went to many bullfights with friends from the neighborhood and schoolmates; I sense today that as a tribute to that legacy hobby. Also as a young man; following with enthusiasm Juan Rivera, who was aiming very high. And when I was mature I didn't miss one. Keeping in memory great tasks; like the dazzling by Víctor Puerto to a bull from Castillejo de Huebra in May 1998, the best I have seen in this square. And so on until in May 2012 I sat down for the last time on its stretcher before it closed … bullfighting.
To commemorate the anniversary, an interesting exhibition has been inaugurated in the Footwear Museum, and a book has been published, with parts of different appreciation (that of Fernando Matallana very well documented, as is usual with him) and magnificent photographs.
But I want to record a fact that has drawn my attention powerfully. Both in the greeting of the book and in its presentation, our distinguished mayor has announced, with the rhetoric that characterizes him, that the bullring is going to be rehabilitated. Not only as a multipurpose space to give all kinds of shows and events, but also –and this is the novelty– bullfighting celebrations. And he has said it after the technicians have verified that it is in good condition (sic.).
Of course, the declaration of intent is still significant. To begin with, because the previous popular government declared it ruined since its structures threatened to collapse. And years later, the current government promoted a "ideas competition" for the bullring, whose winning project little less than totally demolished it, being a well cataloged as it is. It is known that now that it does not depend on former travel companions with a marked anti-bullfighting character, our first authority does not waste the opportunity to make its propaganda in the diametrically opposite direction. And where there was ruin now there are possibilities.
I have to admit that I would love, in the future, to find our mayor sitting on the barrier, dressed in an elegant suit like the ones he is used to, accompanied by a councilwoman with a mantilla and a comb witnessing a celebration. You can never say never again. One remembers coinciding in a bullfight with a communist mayor of Petrel, whom Palazon gave him a bull –Oh the times, oh mores-. However, I am rather malicious that all this will remain, like so many projects announced with loftiness and prosopopeia by our local government, in the morass. I wish I was wrong. Everything is for the votes.
But how we are celebrating, I want to toast with the respect and affection that these experiences produce me for the Elda bullring on their anniversary. A square that for 75 years has endured the most absolute neglect –except for patches– of its owners, private and public; the mistreatment of many companies; its declaration of ruin and attempted demolition; and then its most deplorable neglect and forgetfulness without collapsing, unequivocally demonstrates the quality of your factory. It seems that before the works were done very well. Better than now. For that alone deserves my appreciation and gratitude. I mean.

www.informacion.es
Eddie is an Australian news reporter with over 9 years in the industry and has published on Forbes and tech crunch.