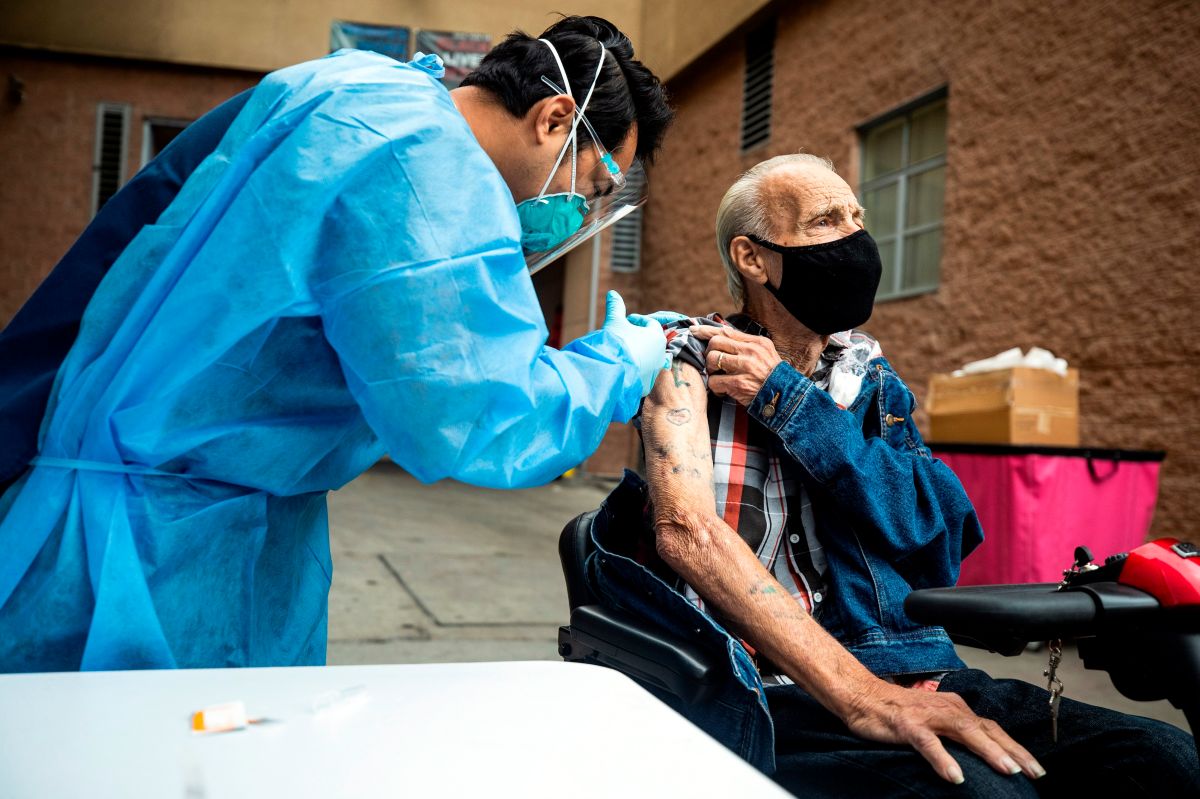 Seniors are the ones who have suffered the most to obtain registration.
Photo: ETIENNE LAURENT / EFE
Today, it seems that the technology gap has become one of the main drawbacks for get a coronavirus vaccine.
Generally, the elderly consider that being able to register in some of the sites to have access to the vaccine is a titanic task, firstly because they cannot register quickly and secondly because the Internet already abounds with pages that turn out to be a hoax or scam.
So many of them turn to their children or grandchildren, hoping that they will get a record, without imagining that these new generations also run into the same problems.
Also, faced with this situation, many people have found a new source of income by becoming "vaccine hunters", that is, they offer their services to those people who have difficulty registering with the promise that they guarantee that they will be registered on the list. for candidates to be vaccinated.
If you are one of those people who have not yet succeeded to register with the COVID-19 vaccination appointment systems, Here are some useful tips so you can do it very soon.
tips for registering for coronavirus vaccine sites successfully
Work in team
Note that some vaccination centers post appointments in a random lottery system, so it can be helpful if multiple people try to register simultaneously.
It may also be necessary for multiple people to call or browse the websites simultaneously. Keep in mind that you will need to be persistent, try all the options, and not focus on just one.
Forget about the details
Remember that time is essential to achieve registration. One of the tips is that if you have already managed to get an appointment, when you are completing the form on the Internet, omit all the data that are not necessary. Some people indicated that if it is necessary to fill out all the fields to complete the process, if there are things you do not know, answer them with the first thing that comes to mind in order to ensure your registration.
Choose later dates
We all want to be vaccinated in the first phase, which is causing all the chaos. It is best to choose a few days ahead, since it is very likely that other people who are registering at the same time will look at them and choose them.
Try everything in your power
Since there is no centralized vaccine system, your chance of getting an appointment increases with each option you try. So try registering on different sites.
Update your browser
You may need to do this step to find out about appointment updates. Just keep in mind that you don't need to close and open your browser to do this.
Be persistent
Don't despair or be discouraged if you failed to register on the first try. Try at different times of the day. Another tip is to have multiple browser windows open at the same time, on different sites.
Look for tips on Facebook or other social networks
Here, the important thing is to discern the true information from the false. On Facebook there are several groups on the subject that give you very useful information to achieve your registration, and especially from people who are experts on the subject or who work in the health sector.
Create your alerts
Register on your phone all the alerts from websites, applications or social networks so that you receive notifications that can help you register.

eldiariony.com
Eddie is an Australian news reporter with over 9 years in the industry and has published on Forbes and tech crunch.