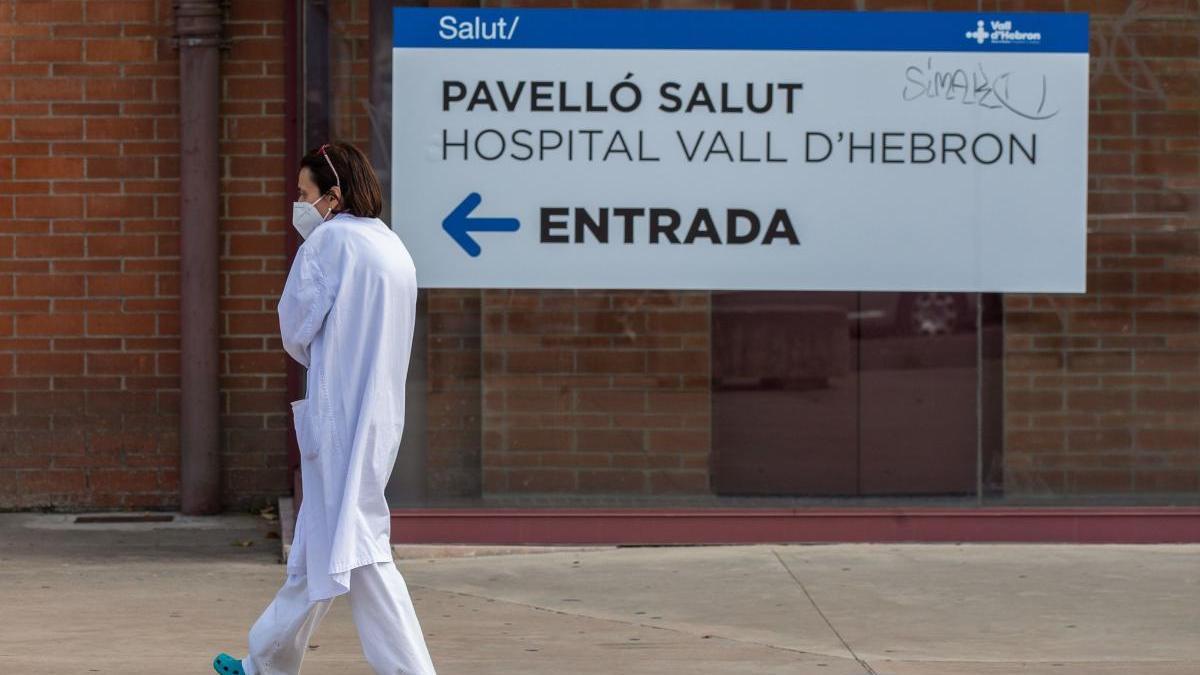 A 12-year-old girl suffered a rare COVID-19 complication that led to heart failure withering, which nevertheless managed to overcome thanks to a heart function replacement machine and, after 45 days of admission at the Vall d'Hebron Hospital in Barcelona, ​​he has already been discharged.
COVID-19 generates very few symptoms in children and adolescents and complications are rare, but the statistics did not accompany this minor of 12 years, resident in Mallorca, who has gone through an ordeal with a happy ending.
The girl was admitted to the Son Espases Hospital in Palma de Mallorca, after catching the coronavirus, with a rare syndrome, the SIM-Ped (Pediatric Multisystemic Inflammatory Syndrome), a disease that affects minors and that can cause the failure of various organs, including the heart.
This was the case of the minor, who admitted to the ICU of Son Espases due to myocarditis -inflammation of the heart muscle- in serious condition, with fulminant heart failure without response to treatment. The only way out was an ECMO treatment (extracorporeal membrane oxygenation), a machine that for six days replaced the function of your heart. All this so that the heart and lung could rest while the underlying disease, caused by the coronavirus, was healing.
A team from Vall d'Hebron traveled to Palma de Mallorca to immediately start treatment with ECMO and transfer to the Barcelona hospital. A transfer coordinated by the urgent medical care service 061 of the Balearic Islands with the support of a medicalized military plane and "complex", as explained in statements to Efe by the head of the Pediatric ICU of Vall d'Hebron, Dr. Joan Balcells.
The trip had to be made with the minor connected to ECMO and with the added complication of having to guarantee the security and isolation measures required by the pandemic.
After six days of treatment with ECMO, the patient recovered heart function and, after withdrawing mechanical ventilation after 17 days in the ICU, she was able to go to the Vall d'Hebron ward. Then now I only had a myopathy -pathology that affects muscle groups- as a consequence of his previous critical condition due to covid, but he was recovering his normal myocardial function.
"A period of such serious illness is usually accompanied by a picture of muscular weakness from which it is necessary to recover; it has led to five weeks of rehabilitation in plant and, happily, he has been able to return to Palma, where he will have to continue his rehabilitation, but we hope that with time there will be no sequel, "explained Balcells.
So "the good news is to see that, despite the fact that the pandemic will continue to evolve, children cope very well, the impact is minimal, very few children admitted to the ICU and all have recovered, even with pictures of this gravity". "So this ability to recover makes us able to be calm ", highlighted the doctor.
The girl suffered a previous pathology, a hyperthyroidism caused by Graves-Basedow disease, which according to Balcells is not related to the coronavirus nor is it considered a risk factor for the covid to be more serious.
Since the beginning of the pandemic, 48 pediatric patients have been admitted to the Vall d'Hebron Hospital for coronavirus, of which 14 have been admitted to the ICU, and all have had a good evolution

www.informacion.es

Digsmak is a news publisher with over 12 years of reporting experiance; and have published in many industry leading publications and news sites.