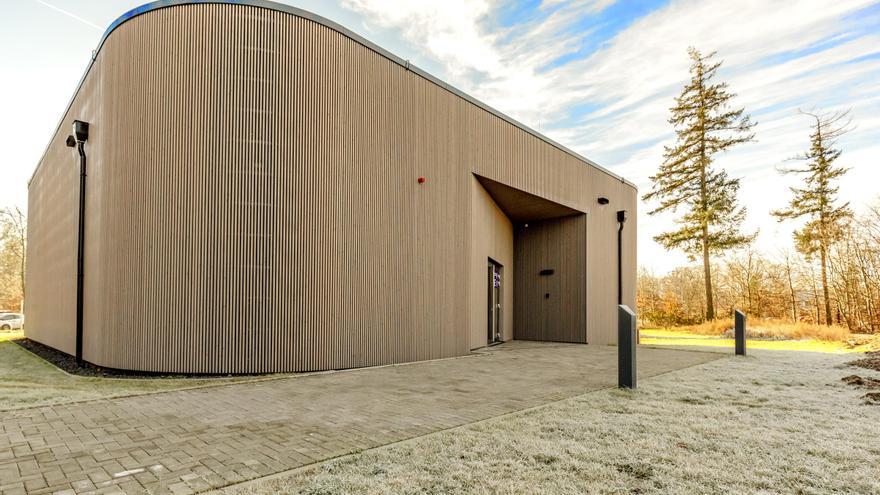 Germany has teamed up with a Canadian company to launch a quantum computer that, with more than 5,000 qubits, is combined with a supercomputer to speed up the delivery of quantum applications to European industry.
The Juliers Research Center in Germany (Forschungszentrum Jülich), one of the largest interdisciplinary research centers in Europe, and D-Wave Systems, the first company to sell quantum computers worldwide, have just launched the first computer European quantum, with more than 5,000 qubits.
The new system is located in Juliers (a city in North Rhine-Westphalia) and works closely with the Jülich Supercomputing Center (JSC), which operates one of Europe's most powerful supercomputers, JUWELS.
This development marks a milestone in the development of quantum computing in Europe: it is the first time that D-Wave Systems has launched a quantum cloud-based system outside of North America, it is reported in a release.
The start-up of this computer is also an opportunity to place Germany and Europe at the forefront of quantum computing at an international level, according to its protagonists.
Combination with supercomputers
Particularly noteworthy in the project is the combination of quantum and supercomputing technologies, which is considered key to achieving advanced scientific discoveries related to optimizing the use of the electricity grid, investment strategies or designer drugs.
The Quantum Platform has been designed specifically for enterprises, as it integrates all the software and tools to accelerate the delivery of business applications arising from quantum computing.
Among these tools is the system called Advantage, based on the aforementioned 5,000 qubits, which can each be connected to 15 other qubits, and which is available through D-Wave's quantum cloud service (Leap).
quantum annealing
D-Wave is a major player in the quantum computing market: it is based on a specific technology, quantum annealing, which has been developed with a view to industrial applications.
Quantum annealing is a type of quantum computing that is mainly used to solve process optimization problems: for example, if we want to know the best distribution path for a service, we can establish that there are many possible paths, but not all of them are ideal.
On these occasions, a network of quantum bits is used that interact forming a so-called quantum annealing: they start from the superposition of elementary particles to protect the system from the effects of noise that so much affects other quantum computing systems (those of IBM or Google), more exposed to errors.
This technique is mainly used to optimize processes such as finding the best solution among all possible ones, for example, determining the best route for an urban distribution.
industrial applications
For this reason, this European quantum computer is of great interest to industry, to efficiently manage traffic flows or to train neural networks for applications in artificial intelligence, among other possible applications.
D-Wave is one of the leading manufacturers of quantum systems of this type. It has already developed many quantum applications with this approach in fields as varied as financial modeling, flight planning, election modeling, quantum chemistry simulation, car manufacturing, healthcare, logistics, etc.
The annealing quantum computer is part of the Jülich Unified Infrastructure for Quantum Computing (JUNIQ), which was established in autumn 2019 to give researchers in Germany and Europe access to various quantum systems via the cloud.
JUNIQ and is the world's first Advantage quantum annealer located outside of the company's home country of Canada.
Germany and Spain
It is not the first German initiative in quantum computing. Last year, it adopted IBM's Quantum System One, previously only available in New York, USA.
Installed at Europe's largest application-oriented research organisation, the Ehningen-based Fraunhofer-Gesellschaft, this quantum computer houses the 27-qubit Falcon processor.
Spain has also made a move: it has launched Quantum Spain, a project in which 25 centers from 14 autonomous communities participate, coordinated from the BSC-CNS center in Barcelona, ​​where a first two-qubit chip is expected to operate at the end of this year.

www.informacion.es
Eddie is an Australian news reporter with over 9 years in the industry and has published on Forbes and tech crunch.