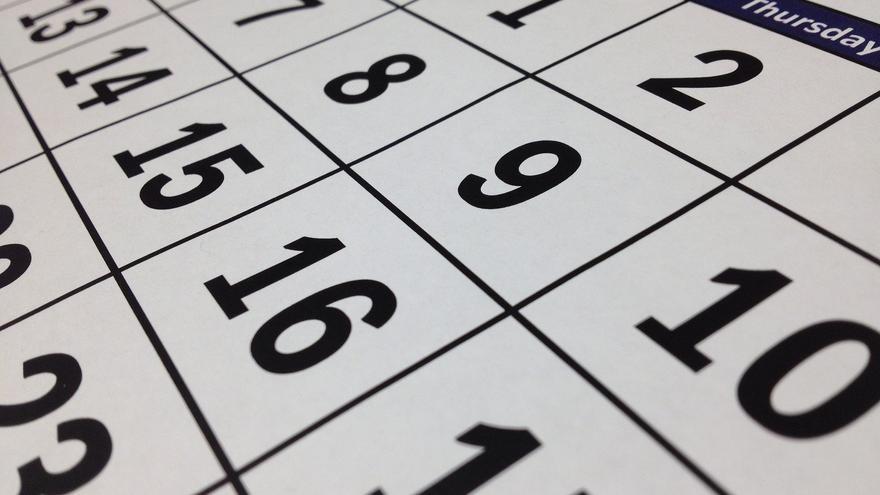 I'm sorry Recognize that a flat world – as simple, elemental, predictable and naive, despite the vertigo of the abyss – might have been more bearable for humanity than the one we know today. In this sense, it seems to me that the spatial scenario of the flat world would also have placed us, by similarity, in the temporal scenario of flat calendars, which are formed voids of years, months and days. Imagine one or both of you dancing a December 73, waking up on January 87, having coffee on April 41 reversed (Third Republic day) or spending the night, awake, with the devil, on August 666. René Magritte already tried it by trying to confuse us with the evidence of This is not a pipe; and, indeed, it was not a pipe, but the pure imagination of the damp dreams that emanate from the bowl of a pipe, from its dark stove, so far from the harsh nightmares that flow from reason (the dream of reason produces monsters, Goya wanted to warn us, unsuccessfully, in his famous etching).
If the world were flat and calendars too, it is possible that the broken dreams of the Sahrawis about owning the land where they were born would have come true. But it's not like that; neither the world is so linear nor the years so innocent. In the year of Mr. Trump in which Mr. Trump leaves the US presidency, despite himself, the man with the smug toupee points to a day on December 10, Thursday, to remind the Sahrawi dreamers, as Magritte did, This is not a pipe, and that therefore the land is not flat and neither is the Saharawi land, that is why it is given to Morocco. And if that same month of December had happened on a calendar without months, the PSOE that now governs Spain – the same Spain that ruled Western Sahara years ago – would have remembered its pro-Saharawi ideology and would have reminded Trump, before leaving by bus of the White House, that the UN approved the holding of a self-determination referendum. But the world is not flat, the calendars are years old, Morocco continues to press, Trump is in a hurry and the PSOE of this government has no memory nor does it want to recover it. ¿This is not a pipe? It would be convenient to remind Pedro Sánchez that in his flat world where only power matters, the Goya monsters of reason can also appear, and thus perhaps he reasons that today Morocco squats the Sahara, but tomorrow it could occupy Ceuta and Melilla. So far he has knocked twice on the door: the first, sending thousands of immigrants to the Canary Islands to make Sánchez lose sleep, and the second, claiming ownership of Ceuta and Melilla. This is not a pipe?
The Peruvian writer Ciro Alegría used to say that the world is wide and alien, and perhaps he forgot to add that it is not flat – as Heracles coined in his columns – because it is pregnant with perverse calendars that enslave us with their years, months and days. That it is not flat because it accumulates centuries of nightmares produced by flesh and blood monsters that, far from appealing to reason, imposed – impose – the unreason of totalitarianism, religious intransigence, the psychopathy of power, violence, dogmatism and pursuit of free ideas. That it is not flat because every day there are millions of people peering into the abyss of disease and pain, terrified into an eternal night, always looking inward pending that any day, in their vital calendar, appears on December 32 and is turn off the light. Hard night! … Meanwhile, we are on the eve, collect Rimbaud's verses in A season in Hell. Jung pointed out that "whoever looks out, dreams; who looks inwards, wakes up ". With an empty calendar of years, months and days you can always keep dreaming. To see more.

www.informacion.es
Digsmak is a news publisher with over 12 years of reporting experiance; and have published in many industry leading publications and news sites.