Tyour photo was easy because this is my niece, preparing for her first communion. Her normal state was to be very active, never standing still for more than a minute. Left to her own devices, she would be wearing a T-shirt and probably on earth. What I see in this picture is that she has been told to be good, to stay put and not to ruin her dress.
It was 1987 and the family lived in Stoughton, Massachusetts. It is a workmen's area, not particularly elegant. There were always children playing outside, something you didn't see so much in the more affluent neighborhoods. There was a lot of excitement. The first communion is something very important. The reason is that the girls are becoming brides of Christ, so their outfits are like a wedding dress and the boys wear white suits, white shirts, white ties. They are seven years old and considered old enough to have a notion of sin. My niece must have turned 40 by now.
His grandmother, who also lived there, was very devout and so was his uncle, that's his fist on the right. However, my niece has the cartoons and is trying not to think about the whole communion thing. To me, it seems that he doesn't like it at all. She was very upbeat and she looks a little impatient, a little upset, but it's just one day and she's going to try to get over it.
The television and stereo actually date from this photo. Another thing about the image, and others of mine, is that there is a lot of clutter. I'm sure some people fixed it before I arrived, but I think they mostly let it go. I loved that, because it helped tell the story about the people and their life in that room. And also, I loved it because I grew up in such a different kind of house, where everything had to be put away the moment you stopped using it. As if you have never been there, as if all the signs of your activities have been erased.
I'm not in the least attracted to photographing celebrities. I think they are already adequately covered. The people I photographed for At Home, my photobook project, are very real. There are stories to tell there. When you photograph a family in their own home, they let their guard down. Once you have that invite to enter, you don't have to constantly negotiate whether you can take a photo. Are you ready.
He went out to find people to photograph. I saw someone and felt like I had to ask. Maybe I liked their faces or their interaction with their children. Many people refused or looked at me like I was crazy. I wanted to ask others so badly, but couldn't muster up the courage. If I saw a likely prospect, I would tell my boyfriend to leave, because I thought it would be less threatening on my own. He got used to it.
I never knew what kind of shot he was going to make. I was not preconceiving anything. I could tell someone they didn't have to smile, but that was as direct as possible. I would just grab the moments. This was one of six rolls of film that I shot that day with my Leica rangefinder camera. I tend to shoot a lot of movies, mostly because I get excited.
Some families I shot became my friends. When I injured my back and was unable to work for a few months, a mother let me know that if I lost my apartment, I could stay with them. That knocked me out. Other times, people started arguing, or there were clear tensions, and I had to shorten the session. I remember one very cold day I did a session that just didn't happen, even the dog was stiff. I got back to my car and found that the locks and doors were frozen. I had to go back to the family and ask for help.
Shooting people at home is very different from photographing them outdoors. A house offers such a good representation of who someone really is. But now I really want to get out of my house. I'm going to get vaccinated next week. There is a wide world out there, and it will be great to get back to it.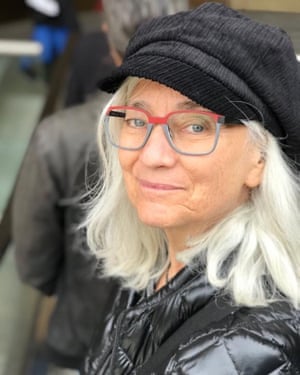 Susan Kandel's CV
Was born: Washington, DC, 1949
Trained: Massachusetts College of Art
Influences: Lee Friedlander and Garry Winogrand top the list. Also my teachers, Tod Papageorge and Nick Nixon ".
Decisive point: "Having included one of my photographs in the exhibition of the Museum of Modern Art, Pleasures and terrors of domestic comfort."
Low point: "Leaving the lens cap on while photographing a wedding. Just one roll of film, but bad enough! "
Better advice: "Take advantage of opportunities and do not have preconceptions."
• At Susan Kandel's House is a publication by Stanley / Barker.

www.theguardian.com
George is Digismak's reported cum editor with 13 years of experience in Journalism