In the long period when Angela Merkel He has been in charge of Germany since 2005, which is now coming to an end, he has had time to coincide with three presidents of the Spanish Government: Jose Luis Rodriguez Zapatero (2004-2011), Mariano Rajoy (2011-2018) and Pedro Sanchez (as of 2018). It has been a period of intense political activity in Europe, where the Chancellor until now has exercised undeniable leadership.
Rodríguez Zapatero and Rajoy have agreed to choose a photo of each with Merkel and to write for ABC about their experience with a policy that they agree to define as affable in their treatment and a solidity that has brought stability to the European Union.
declined the invitation to also contribute his profile on the figure of Merkel.
JLR Zapatero: «A leadership without fanfare»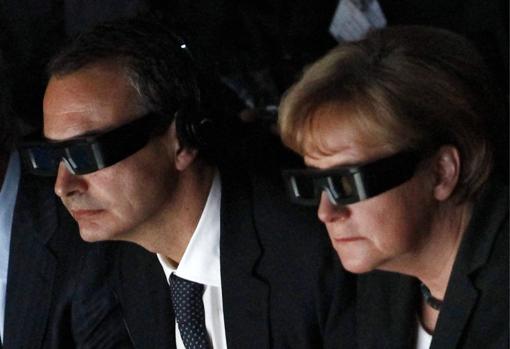 Chancellor Merkel is a serious, discreet and kind person. As such I remember her and I will remember her, after having shared with her not a few bilateral and multilateral meetings in our years of Government. He had to deal with two major crises that impacted on the European Union, the financial one, which broke out in 2008, and the pandemic, which has also challenged the Union's response capacity. And, in addition, various migratory crises during their tenures.
Under them, Germany made great efforts to ensure European stability. Because, politically, Merkel has represented above all that, stability. In the exercise of his leadership mistakes could have been made, because today we know that the EU's reaction to the consequences of the pandemic, which Germany has supported with conviction, is partly explained by what happened after the measures taken as a result of the European sovereign debt crisis, but the chancellor was always guided by her concern to preserve the stability of the Union, even then.
Along with this, he took into account, in the years that we shared the dialogue of our respective countries, the risk of the rise of the extreme right in his. I remember that, sometimes, when Germany championed the adoption of measures that could be understood as harsh by some members of the EU, she invoked this argument, she warned us about the risk of giving oxygen or excuses to the extreme right.
It is fair to add that although she was well aware, so were the rest of us, of the role she played as chancellor and who she represented, the central country of the Union, I never perceived that she performed that representation with any hint of arrogance. His was a leadership exercised with respect, without signs of authoritarianism, without fanfare.
Likewise, the appreciation that Merkel felt for Spain remains in my memory. Like so many of his compatriots, he had Spain as a friendly and attractive destination to enjoy our landscapes and traditions. Merkel often chose the island of La Gomera to immerse herself in its beautiful and original nature and check out the hospitable and serene character of the Canaries.
Democratic Spain has a strong bond with contemporary Germany, a bond of mutual appreciation and shared values, of European values, of civility and common sense. Merkel has been decisive in strengthening it and it is fair to acknowledge it.
Mariano Rajoy: «The discrete power»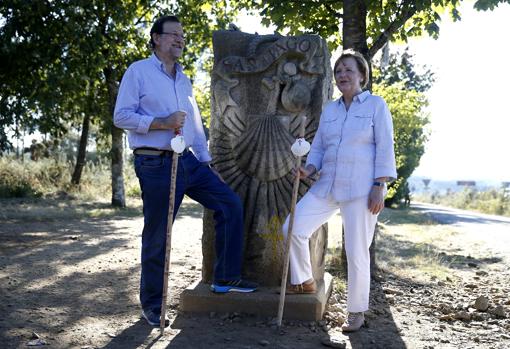 It will be a long time before we will again have such strong and stable leadership in Europe as Angela Merkel. In a way, she has been an atypical leader because she managed to make authenticity and sobriety her greatest political appeal. He has not had gurus or image consultants because he has not needed them. His principles and his great political intelligence have been enough for him to become an unrepeatable character. Probably many Germans already feel like orphans of that chancellor who led the country with pragmatism and restraint for so long. Filling the gap left by Merkel will not be easy, neither for the new chancellor nor for his colleagues at the CDU.
Europe will also miss her because she has been a prop of the Union during the very difficult stage that we had to face. He has known how to deal with these problems, always seeking alliances and understandings. It has been well aware of the weight of Germany in the Union and has never wanted to enjoy that power alone or arbitrarily. His leadership has been discreet, participatory and inclusive.
I had the opportunity to meet Merkel at numerous European summits and bilateral meetings. We did not always agree and I can assure you that she is not an easy antagonist. However, we never stop understanding each other in substance because we never miss our commitments. Being already out of the Government I have returned to admire the way in which he led his country during the Covid pandemic. Once again Merkel was an element of serenity and confidence in moments of enormous difficulty.
In the short distance she is a personable and close woman. I have seen her angry at some summit, emotional in the Vatican, moved in moments of tragedy and amused in the after-dinner of some evening when the work schedule had already finished. I wish her the best in her new life and I know that she will enjoy it because she has the intelligence and balance to do so and because being the powerful German Chancellor she never stopped being a normal person.

www.abc.es
George is Digismak's reported cum editor with 13 years of experience in Journalism