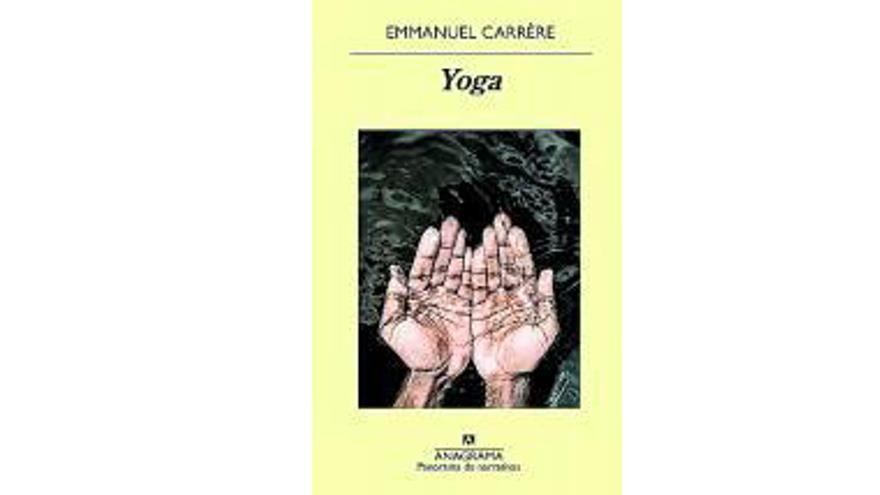 The last ten years have served for Emmanuel Carrère to reaffirm his solid career as a great writer with titles of a biographical nature such as De vida ajenas or Límonov, with which he expanded his condition of being one of the most original voices in current French narrative.
Now Carrère returns with Yoga, halfway between fiction and personal biography. It is a very personal story about the author's own depressive process that he turns into a fascinating story thanks to his extensive stylistic and narrative resources and the intelligence and lucidity with which he faces the narration of his entire mental process. It is precisely this way of telling his fight against depression that makes it a close, identifiable story for the reader, devoid of tragic or extraordinary overtones.
In Yoga, Carrère recounts the years of battling depression, an existential crisis that unfolded over almost four years, beginning in 2015.
«I tried to write a little smiling and subtle book on yoga, I faced such little smiling and subtle things as jihadist terrorism and the refugee crisis, I plunged into a melancholic depression so great that I had to be admitted to the Sainte-Anne hospital for four months ». This is the beginning of Yoga, all written in the first person. One morning in January 2015, the author decides to enter a meditation center, with other people in search of spirituality. It would be ten days of intensive meditation that should lead to a great mental cleansing.
However, on the second day of staying in the center and despite the isolation that it imposes on his surroundings, he learned of the tragedy of the terrorist attack on Charlie Hebdo magazine, where one of his friends, Bernard Maris, died, something that shocks him painfully. .
The practices in the healing center, called Vipassana are meditation, for ten days and ten hours a day, in silence, isolated from everything. But this obligation of silence, isolation and insufficient nutrition weaken the defenses of the participants and "transform them into zombies."
With this, the author only manages to aggravate his situation; there is a gradual descent into hell, a peering into the abyss that leads Emmanuel Carrère to sink a little deeper each day into depression. He returns to his apartment in the Faubourg Poissonnière, from which he never leaves. The man has become a shadow of himself and is rescued by his sister who will take responsibility for sending him to Saint-Anne, to try to cure him. The result, as the publisher itself describes, is a stark expression of human frailties and torments, an immersion in personal abysses through writing. The book, which has generated controversy, due to the replies offered by his ex-wife, leaves no one indifferent.

www.informacion.es
Eddie is an Australian news reporter with over 9 years in the industry and has published on Forbes and tech crunch.