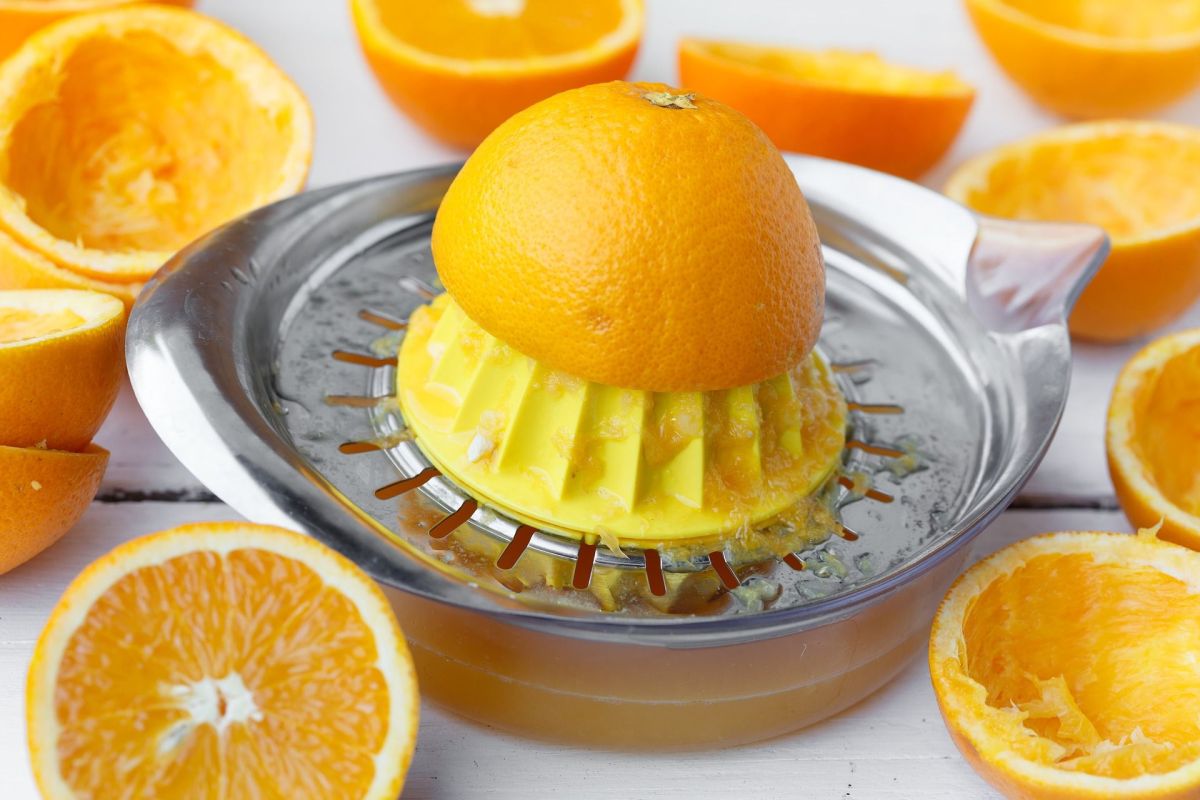 Photo: Image by gate74 on Pixabay / Pixabay
In a glass of orange juice it is possible to find a sea ​​of ​​nutritional and medicinal benefits that have the ability to completely transform our day and health. It is one of the most powerful antioxidants in nature, it is packed with vitamin C, potassium, flavonoids and essential oils. Not surprisingly, in recent months much has been said about the benefits of 100% natural orange juice as an ally to strengthen immune health. To these findings is added a recent study, published in the journal "Advances in Nutrition" in which it is suggested that drinking a glass of fresh and freshly squeezed orange juice tIt has the potential to fight inflammation and oxidative stress in adults. It is well known that both conditions are the origin of all chronic and degenerative diseases.
The study indicates that drinking 100% orange juice significantly reduces interleukin 6, a well-established marker of inflammation, in both healthy and high-risk adults. Two additional markers from inflammatory and oxidative stress. The findings of this study, which was funded through an unrestricted grant from the Florida Department of Citrus, are consistent with a previously published FDOC-funded review that reported the beneficial effects of hesperidin, the primary bioactive compound found in oranges and 100% natural orange juice, on the reduction of some markers of inflammation and oxidative stress. Chronic inflammation can play a key role in causing or advancing some chronic diseases, including heart disease, obesity, and diabetes.
According to statements by Gail Rampersaud, Florida Department of Citrus Registered Dietitian: "We know that 100% orange juice contains a number of nutrients, including vitamin C, as well as beneficial bioactive compounds that have the potential to reduce inflammation and oxidative stress. "
Although according to the researchers there is still much research work to be done, on the specific benefits of orange juice and the inflammatory process. It is worth mentioning that the review by Think Healthy Group and researchers from Tufts University and George Mason University examined published studies related to 100% orange juice and markers of inflammation and oxidative stress.
The analysis was based on three parts: a qualitative review of 21 studies with a total of 307 healthy adults and 327 adults at risk of disease; a systematic review of a subset of 16 studies that measured the Six Most Reported Biomarkers Related to Inflammation and Oxidative Stress in the Body; and 10 studies that had sufficient data to perform a meta-analysis. Wide-ranging and systematic reviews revealed that 100% orange juice generally had beneficial effects in reducing oxidative stress, free radicals, and inflammation.
Oxidative stress is a procthat which is produced in our body due to an excess of free radicals and the lack of antioxidants to counteract them. The increase in these free radicals and oxygen in our body causes our cells to oxidize, affecting their functions and damaging them. As a side note: A free radical is a molecule that is produced every day in our body as a result of the biological reactions that occur in cells. These radicals are necessary to maintain good health. The uncontrolled production of free radicals and the lack of antioxidants to neutralize them damage molecules and alter cellular processes, which can lead to serious diseases, such as Alzheimer's, cancer, Parkinson's disease, diabetes and others.
The symptoms of oxidative stress and an excess of inflammation in the body normally begin to be noticed when an excess of free radicals is produced and there are not enough antioxidants to counteract their effects. Some of the main warning signs are:
– Premature aging: wrinkles and spots appear in the dermis and the skin loses its usual smoothness.
– Memory problems: the brain may start to function poorly, forgetfulness and memory loss begin in an uncontrolled way.
– Physical changes: Joint stiffness, loss of muscle strength, and mobility problems may develop.
– Cardiovascular problems: cellular oxidation can cause arrhythmias and changes in blood pressure.
Among the possible questions that the researchers had about this review, they warned that the studies included a relatively small number of subjects and therefore the strength of evidence may be somewhat low. However, this type of analysis comes as a good reference on how natural foods are the best medicine to prevent disease.
We can't forget that in recent years everything has been said about the consumption of juicesHowever, every day there are more scientific references in which the benefits of natural juices are confirmed. It is important to avoid the versions of industrial juices that in most cases are characterized by their high content of added sugars, preservatives and additives. In addition, it is essential to consume them with caution and always in addition to a balanced diet based on the consumption of fruits and vegetables that provide much more fiber.
However, a glass of fresh orange juice in the morning is a safe dietary addition that not only increases hydration and will fill you with energy. Orange juice is wonderful for strengthen the immune system, it is a great ally to prevent diseases and infections, and is associated with great antioxidant, expectorant and cleansing benefits.
—
It may interest you:

eldiariony.com
Eddie is an Australian news reporter with over 9 years in the industry and has published on Forbes and tech crunch.