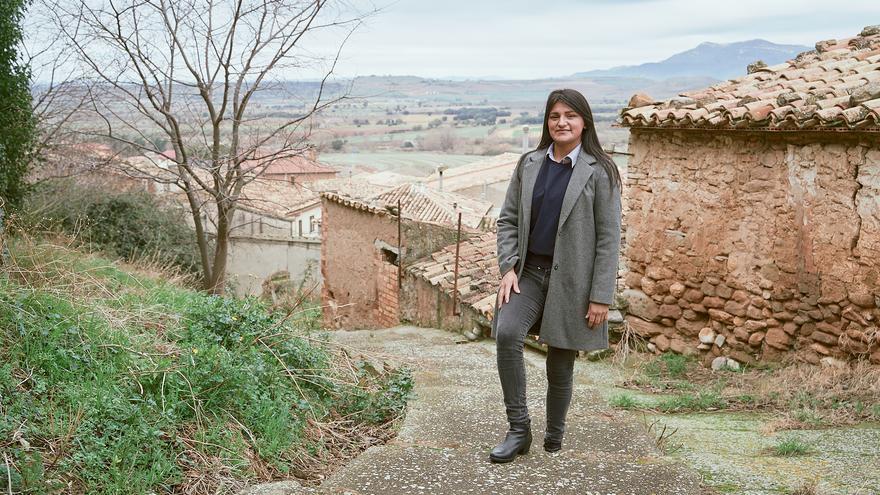 As we leave the toughest moments of the pandemic behind, we are left with significant economic and social inequality and we have more information about the close relationship between the health of the planet and the health of people. The need to adopt a new development model in which no one is left behind and in which natural capital is protected is evident.
The Red Eléctrica Group has understood that the time has come to overcome the so-called corporate social responsibility and give way to a competitive social transformation, they have understood that in a complex and interdependent world such as the current one, companies are not immune to current challenges global markets and that only by acting on these challenges will your income statement be profitable.
"We believe in a change in the social and business model in which companies take a step beyond conventional CSR and include social and environmental issues in our strategy, convinced that our business growth will only be possible if there is social and sustainable environment, if we protect natural capital and biodiversity and contribute to eliminating the multiple gaps that exist in our society ", expresses its Director of Sustainability, Antonio Calvo Roy.
For this reason, to their purpose of "guaranteeing electricity supply and connectivity with sustainability and neutrality criteria" they have added the will to put energy and telecommunications at the service of life, extending equal access to opportunities throughout the territory. Of future.
"With this new approach to our corporate social responsibility, we have inverted the way we interact with society, specifically with the territories in which we carry out our activity, with its population, its municipalities and its social agents. Before deploying our infrastructures, we listen to them, know their problems and put our resources at their disposal to provide solutions so that when we leave there they feel that we have improved their well-being and that our networks have brought them life opportunities ", says Roy .
This is how Grupo Red Eléctrica is focusing its social commitment on four major critical areas that affect rural areas, since it is there that the company essentially deploys its infrastructures – it is present in 3 out of 4 towns.
The first is the same territory on which it deploys its network, mainly the rural environment. To eliminate these imbalances, the company will make possible the energy transition, entrepreneurship and local innovation. An example is the Holapueblo project, with which AlmaNatura and Correos are supporting people who want to make a change in their lives by undertaking and settling in a town.
In this sense, the second area of ​​action is the access gap to the digital society. In the 21st century, the exercise of fundamental rights is inseparable from digital rights. Grupo Red Eléctrica is especially sensitive to this need due to its activity in the telecommunications sector through satellites and dark fiber optics deployed in the electricity transmission network and the railway network. Therefore, it will accelerate universal connectivity and digital literacy of the population, eliminating the barriers that prevent true inclusion. To this end, it has announced a project together with the NGO Action Against Hunger to facilitate the social and labor insertion of vulnerable groups by training digital skills and knowledge.
The third area is gender inequality, quite pronounced in rural areas. Aware that equality is an essential source of progress and growth and that the participation of women is essential to achieve a just and sustainable future, the Group has projects to support women to carry out their business initiatives or find a job opportunity without having to leave the municipality that has seen them grow.
And finally, in fourth place, it puts the focus on childhood and youth. In this sense, it is committed to implementing projects against child poverty, reducing school failure and dropouts, and promoting training and youth employment. This is where its alliance with the High Commissioner is framed to offer scholarships to VET students from branches related to the technology sector and the energy transition to defray travel or accommodation expenses outside their municipality.
60 new inhabitants thanks to Holapueblo
The so-called empty Spain has gained at least 60 new inhabitants in the last two years. These are people who have made a life change by starting a business and settling with their families in rural areas with the support of Holapueblo. This platform advises them on their entrepreneurial idea and puts them in contact with small municipalities in which to develop both their business and their new life project.
It is the case Azucena and Virginia, who have settled with their two daughters in Arroyomolinos de León (Huelva), where they are setting up a communication and image service for social enterprises; or Daniel, who after living a few years in Peru has returned with his partner to his native Mayorga (Valladolid) to create an itinerant optician for the Tierra de Campos region, or Victor, who offers computer services in Bureta (Zaragoza ), where he has moved with his family.
The Red Eléctrica Group launched Holapueblo in 2020 in response to the depopulation problem in Spain, where more than half of the municipalities already have less than 1,000 inhabitants. The social company AlmaNatura develops the project, which also has the support of Correos.
Holapueblo has received, among others, the Innovation + Sustainability + Network award in the i + Large Company category granted by Expansión in collaboration with Bankinter, Viesgo and IE University.
Rural inequality, in figures
· Spain is the fourth European country, after Estonia, Finland and Latvia, with more municipalities at risk of depopulation, according to the Bank of Spain.
· 10% of our rural areas still do not have Internet access of at least 30 Mbps speed, according to the Ministry of Economic Affairs and Digital Transformation.
· 50% of rural women under 25 years of age are unemployed, according to the Afammer Rural Women and Families Association.
· Child poverty rates are slightly higher in less populated areas, according to the High Commissioner Against Child Poverty; and the percentage of young people who are out of the educational system and the labor market is a percentage point higher in rural settings.

www.informacion.es
Eddie is an Australian news reporter with over 9 years in the industry and has published on Forbes and tech crunch.