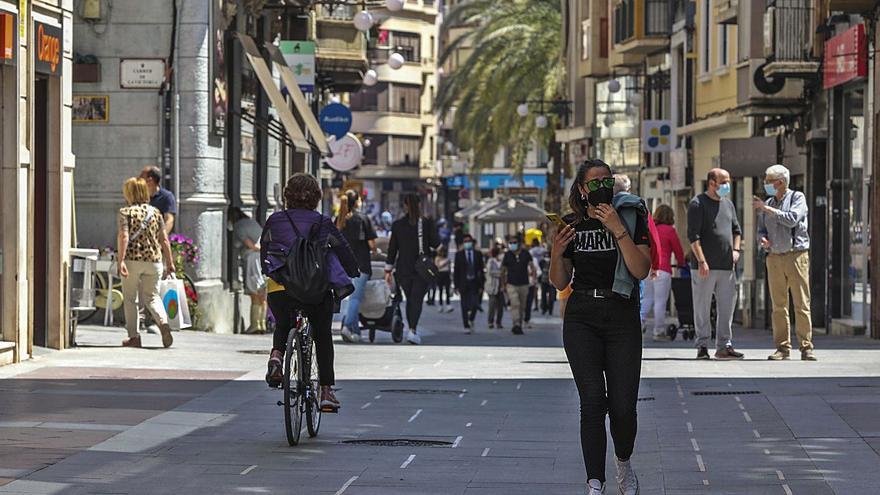 When it comes to citing those that promise to solve, they often repeat from one year to the next. Several of those now announced accumulate three-year, five-year and even decades in some cases. They are a classic to promise. At the head of them, and without being the most important, is that of the Lady who, from promising her imminent return so much must be back and a half, fed up with so much virtual traffic and without having moved from the site in so many years. To be stunned if it weren't because it already is.
It is an emblematic example of a policy based more on appearance than efficiency. The number of outstanding important issues increases from year to year. Indecisions and fears grip the government team excessively. La Corredora has been an example and is not the only one where these situations are suffered.
In any case, it is striking that matters of great importance disappear that, until now, had been promised because they were necessary and that suddenly seem to cease to be so. The PGOU example could be one of them. Virtually all mayors have promised to review it. And several have passed, from the PSOE and the PP, and the General Plan that the City Council approved in 1997 and the Generalitat in 1998 is still in force. Many speeches are heard that it must be updated and adapted to the new regulations and no government team has loved or has dared to do so. In January of this year, the period of the mandatory prior consultation that was announced ended and there has been no news of it, nor to answer contributions or announcements about new efforts. If the current government team has resigned, for whatever reason, to try it should say so publicly so that Elx would know.
Nor have they committed to ensuring that the promise made by Ximo Puig to compensate Elx, in 43 million euros, for the transfer of land to the University is materialized at once. Promising it was great, but not keeping it seems like a joke. And they do not even know what to do with the old Post Office building, in which they have promised everything and very varied every six months.
The slowness with which some solutions are announced, from Valencia, to important problems in Elx is worrying: The list could be endless, but some examples can be cited: the arrangement of the facade of the Torrellano Institute; health and social deficiencies in districts; the problems of the Altabix Nursing Home; the incomprehensible delay in approving the new Palm Grove Law; the even more incomprehensible one in undertaking the urgent and promised rehabilitation of the Hort del Gat; the start of work on something as urgent as the second Altabix Health Center, etc. etc. These are problems that urgently need to be solved. It seems that from Valencia they do not see it that way or they are not made to see that they are urgent for us. The same happens with Madrid. Whether the PSOE governs or the PP does, what we receive the most are promises. There is one of those to stop a train. And that, about trains, better not to talk. What is nearby is in the distance to be solved, as always.
And in the meantime, the municipal elections are getting closer and closer. It will probably not be enough to repeat that almost everything is close to us, that they have promised us again and that now it is serious. In 2023, apart from repeated announcements, many things that are still needed will have to be completed and time is running out for this. We must move and claim more seriously what we need and achieve it. Continuing with so much promise may be nice, but it is not good and involves risking a change for the worse in the City Council. The responsibility lies with the government team, which has a lot to improve and should do so.

www.informacion.es
Eddie is an Australian news reporter with over 9 years in the industry and has published on Forbes and tech crunch.