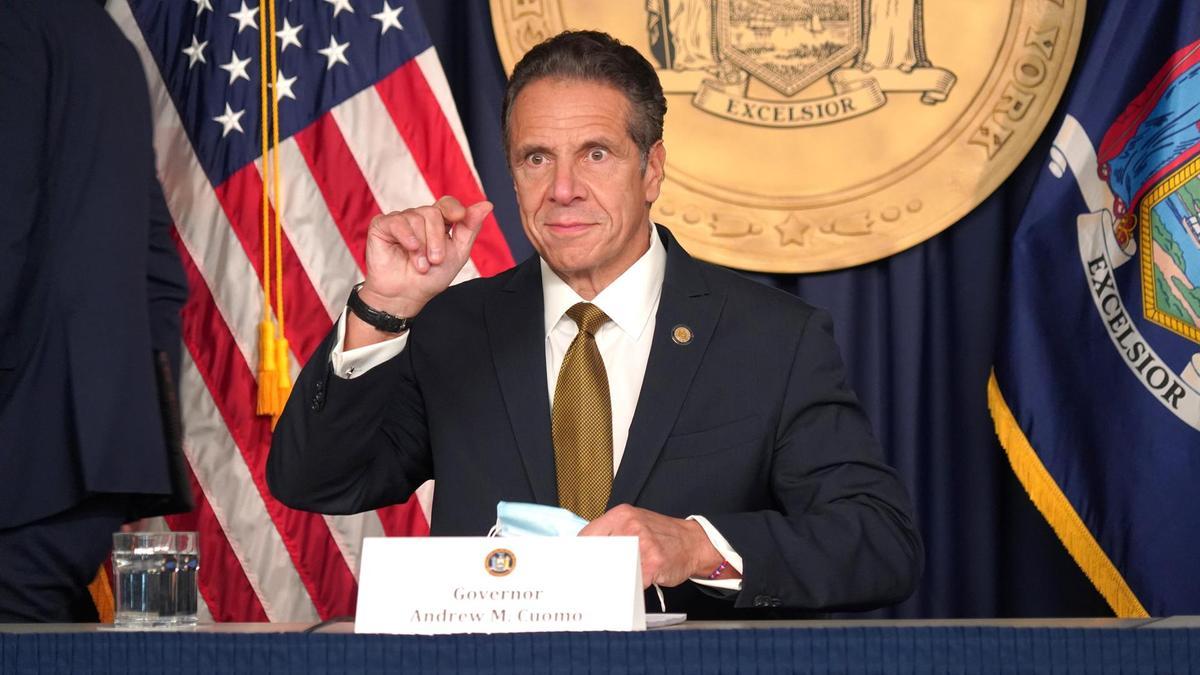 A sixth woman has filed new accusations of sexual harassment against the Democratic governor of New York, Andrew Cuomo, who would have touched him inappropriately during a work meeting that they both held at his official residence at the end of last year.
The latest accusation has been published by the New York newspaper 'Times Union', which has preferred maintain the anonymity of the alleged victim, who would continue to work for the Cuomo Government team.
The Governor's attorney, Beth Garvey, has stated that These latest accusations, like the previous ones, "go to the investigators appointed by the attorney general." from New York, Letitia James, who opened an investigation earlier this month.
The affected party has not filed a formal complaint, but rather other members of the Executive who have communicated the situation to Garvey.
For its part, Cuomo has assured not to have knowledge of any new accusation against himBut he has insisted that he "never" touched anyone "inappropriately" and that no one made him know of his "discomfort".
Five other women, including four who worked for him, have accused Cuomo of sexual harassment in recent weeks, generating a wave of indignation also within his own party, that demands his resignation, something to which he has resoundingly refused.
The last woman to make accusations of this gravity on Cuomo has been Ana Liss, a 35-year-old former assistant, who worked for him between 2013 and 2015. In an interview with 'The Wall Street Journal' at the weekend, he explained that at first he saw all this as harmless flirting, but that, over time, it felt professionally diminished. "I was just wearing a skirt," she said.
These accusations began a few weeks ago when Lindsey Boylan, who worked as an assistant for Cuomo, published a letter in which she recounted how "bullying" within his administration was "so pervasive" that it was "tolerated" and "expected.". It was the second time he pointed to the governor after doing so in December through his Twitter account.
Also, Charlotte Bennett, who worked as a New York State Government Deputy Health Adviser, and Anna Ruch, who met Cuomo in an assembly hall, have related another series of episodes that do not leave the governor in a good place.
Karen Hinton, who headed the Department of Housing and Urban Development, noted that he often held her "too tight and intimate" and that he even once invited her to his hotel room while on a business trip to California.
Before the avalanche of criticism, and the voices that have been demanding his resignation since then, Cuomo came out to apologize for what happened, although, he clarified, that his intentions had been "misinterpreted" and that he "never" touched anyone in a way. "inappropriate".

www.informacion.es
Eddie is an Australian news reporter with over 9 years in the industry and has published on Forbes and tech crunch.