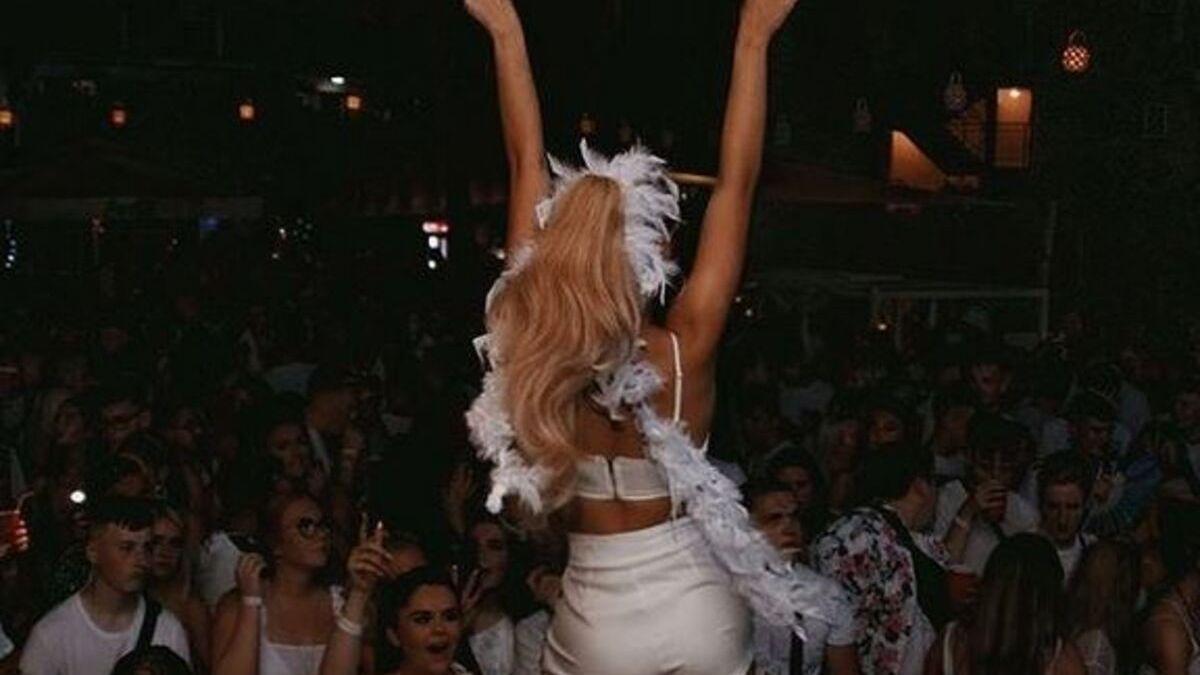 AF, a 21-year-old British woman who usually works seasonally in Ibiza as a dancer and fire eater, has told the press the ordeal he has experienced since a 37-year-old British man and whose identity corresponds to the initials JS, constantly harassed her, even appearing in Ibiza when she had come to work.
The story has been told by the victim herself to The Sun newspaper. The nightmare lasted a year and it has ended thanks to the complaint of the young woman, who has achieved that JS has been accused of harassment by a court and sentenced to 14 months in prison.
"J. made my life hell," the dancer tells the British newspaper. It all started in June 2020, when AF went to celebrate his birthday at his parents' house. Many of her friends, she says, came to congratulate her and bring her a gift, but her surprise was capitalized when at her parents' house a man appeared who did not think he knew anything with a bottle of champagne. She thought it would be a classmate she did not remember, but when she read the card that accompanied the bottle of champagne and read the name, she quickly realized that it was one of her subscribers to her OnlyFans profile (an online platform in the one that to see certain photos and contents you have to pay).
The young woman did not understand how that man had obtained her parents' home address, so she sent him a message inviting him not to contact her anymore. He apologized and assured her that he would.
But the story had only just begun.
AF explains to The Sun that a few days later he saw his stalker again in the surroundings of your own home while doing some shopping and although she tried to sneak away he approached her to tell her that he loved her and that he wanted to be with her. The dancer panicked and although she asked for help and a cashier from the supermarket they were in threw JS out of the store, he followed her again.
Also harassed in Ibiza
The British arrived that same week in Ibiza as she had gotten a three-month job as a dancer and fire eater. She says she was horrified when, two days after landing on the island, received a message from his stalker telling him that he was also in Ibiza.
That same night, while AF was having a drink with her friends in a bar, she saw JS watching her from outside the establishment through a window. She and her friends left the bar through another door and thought they might have given her a slip, but when they got to the house they had rented in Ibiza shortly after, the stalker showed up at the house. On this occasion, the victim's friends confronted him and threatened him to stop pursuing the young woman. Faced with this situation, JS left Ibiza, but returned to her obsession in September 2020, when she returned to Great Britain.
He began bombarding her with messages on all the social networks available to him and although she systematically blocked him, the harassment continued in every possible way. When the dancer returned to college he began to follow her almost daily. When he was found in his shed, he called the police, who issued a restraining order, but after two weeks the harassment returned. Again he contacted the Police, who arrested the stalker again, although this time the result has been different, as his stalker is now facing a 14-month prison sentence.

www.informacion.es
Eddie is an Australian news reporter with over 9 years in the industry and has published on Forbes and tech crunch.