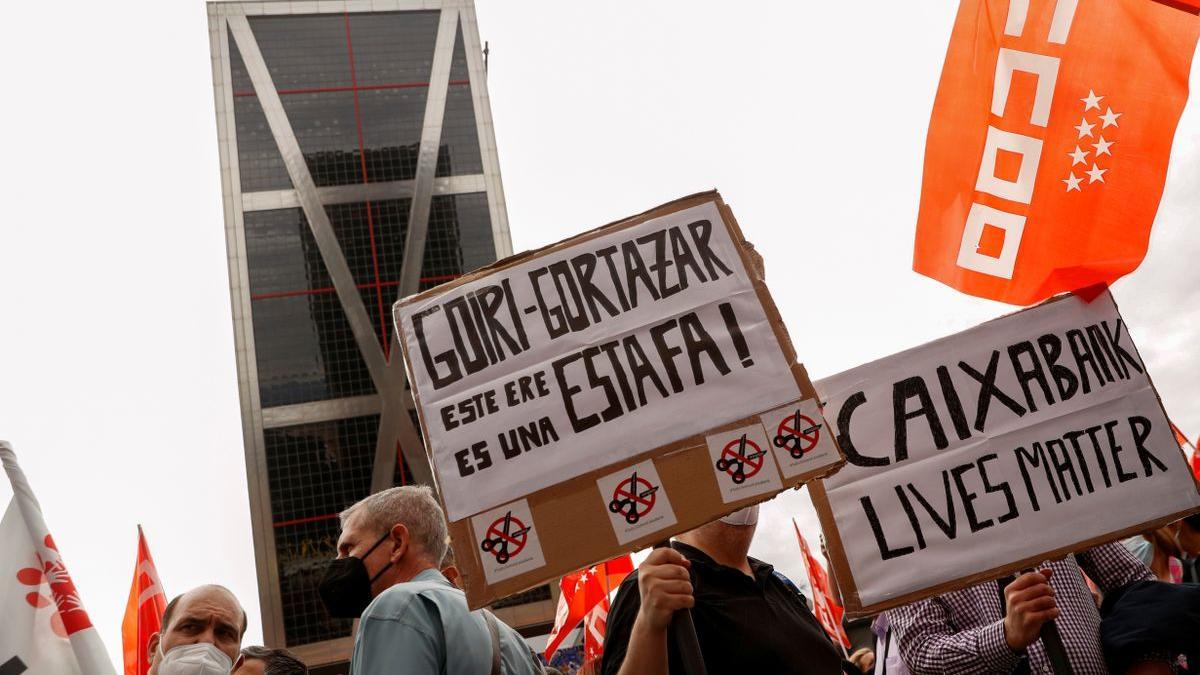 A total of 8,246 workers of Caixabank have signed up to appear in the employment regulation file (ERE) agreed between the management and the unions on July 1. The figure exceeds by 21% the quota of 6,452 dismissals in which the file was closed and represents a figure practically equal to the 8,291 exits that the management initially raised when it presented the file; according to data provided by union sources.
The last July 30 the deadline was closed so that employees who were in accordance with the severance payments and other conditions of exit signed up to be dismissed. The final figure has been increased in the last hours by a group of incedents or laggards, since last Friday it was around 7,900 volunteers. Now Caixabank and the unions will have to study and negotiate whether the voluntary profiles are adapted to the objectives of leaving the company. Well, there will be people within that list of 8,246 affiliates who, either by professional profile or by geographical location (finally the quotas for age were withdrawn from the last offers) will not fit the needs raised by the management and their exit will be vetoed.
This Monday representatives of the management and the centrals have summoned to a follow-up meeting to evaluate this and other related issues to ere closed a month ago; the largest in banking history in Spain. The entity estimates that the plan will involve a cost this year of about 1,900 million euros and savings "of a minimum of 700 million".
The situation of 'overbooking' in the ERE of Caixabank is not anomalous within the banking sector. On July 15, the registration period for another of the files that has recently been closed in the Spanish banking system, that of the BBVA. In this case, 5,216 people signed up, 77% more than the 2,935 exits agreed between the management and the unions.
Variable compensation
The excess of quota in the exits is explained, in part, by the endorsement of the unions to the conditions finally agreed with the company. To the point that the centrals classified them as "the best ERE deal in the financial sector". Those over 62 years old were paid 20 days per year worked, with a ceiling of 12 monthly payments. People between 54 and 63 years old received a payment equivalent to 57% of gross salary, up to age 63 and with bonuses variables for voluntarily joining the file. The age group 52 and 53 will receive seven annuities equivalent to 57% of the annual gross fixed salary, distributed up to age 63. And the rest affected, 40 days of the gross fixed salary per year worked, with a limit of 36 monthly payments.

www.informacion.es
Eddie is an Australian news reporter with over 9 years in the industry and has published on Forbes and tech crunch.