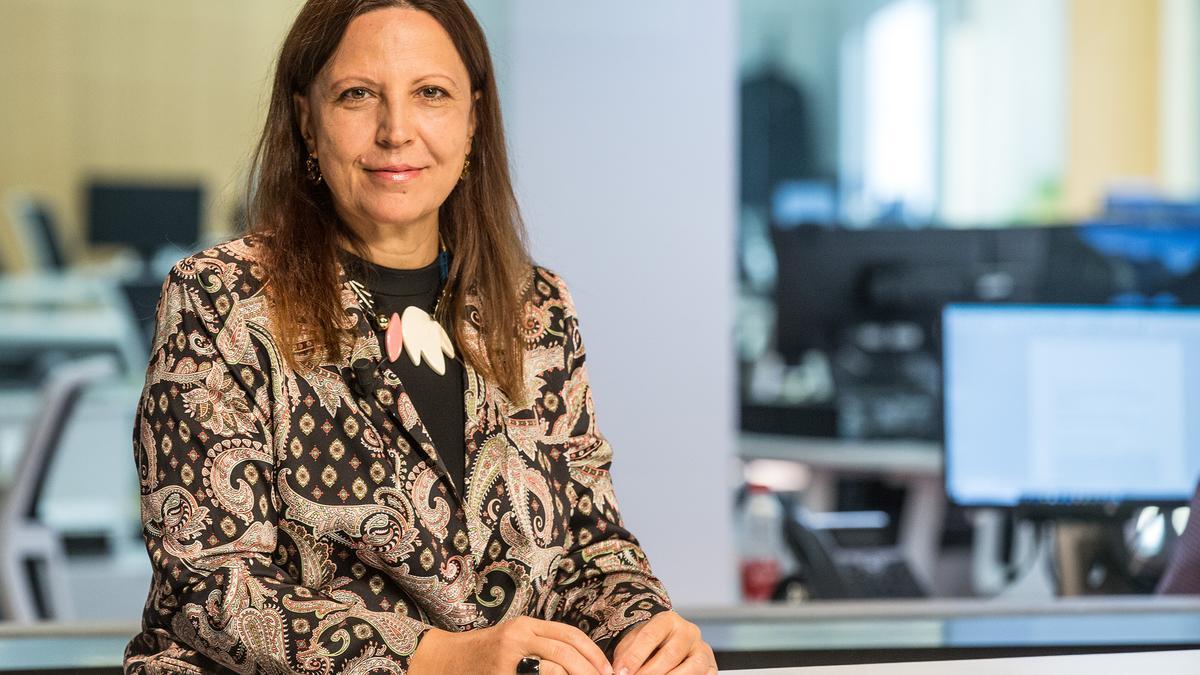 The National Agency for Quality Assessment and Accreditation (ANECA) has chosen the University of Alicante professor Rosabel Roig Vila to chair the Commission for the Accreditation of the International Quality Seal of Non-Presential and Hybrid Education. The newly created international commission will focus on the evaluation of Bachelor's and Master's degrees in order to award them, if applicable, the corresponding International Quality Seal.
The choice of Roig Vila to lead the new commission created by ANECA "denotes a clear commitment of ANECA to pedagogy, didactics and teaching innovation, issues in which the professor at the University of Alicante is a renowned specialist , not only for his doctorate in Pedagogy, but for his extensive academic research experience and his work at the head of the Institute of Education Sciences (ICE) of the University of Alicante, which has become a benchmark in educational innovation ", they point out from the UA.
Roig has highlighted that he is "proud that an appointment like this falls on a member of the University of Alicante ". This Commission is linked to academic work around the fulfillment of a series of quality criteria agreed by international agencies for the certification of quality in higher education, based on international standards recognized by employers in Europe. "In short, it is about contributing from the University of Alicante, to the teaching excellence National and international. In fact, this Commission will evaluate national and international titles, especially from the Ibero-American sphere ".
The professor at the University of Alicante will preside over a commission made up of twelve other academics from universities in different countries and whose composition is as follows:
Chairwoman: Rosabel Roig Vila. University of Alicante
Academic members:
– David Carabantes Alarcón. Complutense University of Madrid
– María José Gutiérrez. University of the Basque Country
Academic-professional members:
– Julio Navío Marco. National Distance University
– Begoña Cristina Pelayo García-Bustelo. Oviedo University
International academic members:
– Óscar Loureda. Heildelberg University (Germany)
– Luis Meneses Lerín. Artois University (France)
– Carlos Enrique Montenegro Marín. Francisco José de – Caldas District University (Colombia)
– Irene Villares Ojea. The Open University (United Kingdom)
International academic-professional member: David René Thierry García. Interinstitutional Committees for the Evaluation of Higher Education (CIEES. Mexico) – National Autonomous University of Mexico (UNAM) – University of Texas (USA)
International student member: Amy Stewart. University of Strathclyde (Reino Unido)
International student-professional member: Andrea Guadalupe Martínez de Luna. Instituto Tecnológico y de Estudios Superiores de Monterrey (ITESM) and the National Center for Evaluation for Higher Education (CENEVAL) (Mexico)
Secretary: Pedro Rubio Market. University of Granada
Rosabel Roig is Doctor of Pedagogy (extraordinary award) and professor at the University of Alicante in the Department of General Didactics and Specific Didactics. She has been dean of the Faculty of Education at the University of Alicante (2005-2009) and is currently the director of the Institute of Education Sciences (ICE) of the University of Alicante.
It is publishing company of the electronic journal Journal of New Approaches in Educational Research (NAER), indexed in SCOPUS and ESCI.
He has directed the Investigation Group EDUTIC-ADEI of the University of Alicante (VIGROB-039) to investigate teaching-learning processes as a means to expand scientific knowledge and educational innovation and has coordinated R & D & I research projects in Spain and the European Union .
His line of research focuses on the field of Technology of the information and communication applied to education, where he has published more than 250 scientific publications and supervised more than 12 doctoral theses. He has given, by invitation, lectures at various international universities.
She is the coordinator of various organized courses of teacher training academic.

www.informacion.es
Digsmak is a news publisher with over 12 years of reporting experiance; and have published in many industry leading publications and news sites.