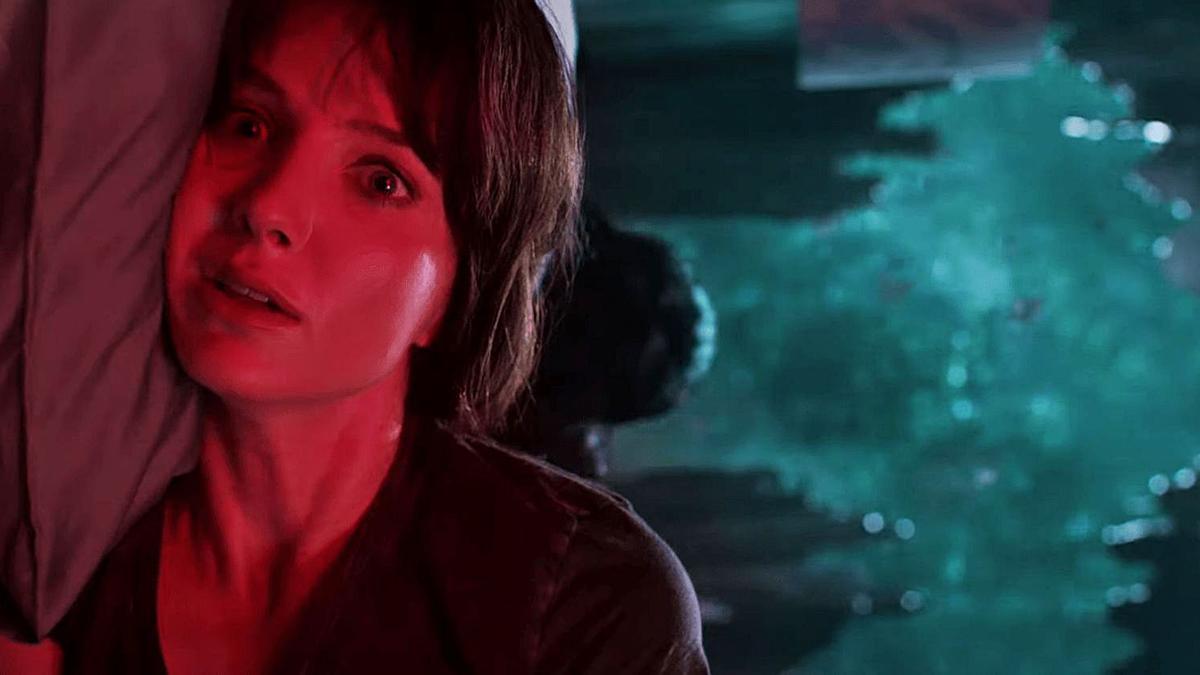 September begins and movie theaters stretch out looking askance at the great festivals, with more commercial proposals, such as After: Lost souls; terrifying, like Maligno, or de autor, with two Spanish surprises on the billboard, Nora and Chavalas.
Nora, a trip through the Basque Country to get to know yourself
Lara Izagirre writes and directs Nora, the second feature film after An Autumn Without Berlin, in which its protagonist, played by actress Ane Pikaza, gets lost on a trip along the coast of Euskadi where she will connect with herself more deeply than in her entire life . Pikaza is Nora, who is 30 years old, lives with her Argentine grandfather Nicolás (Héctor Alterio) and her life is not what she imagined. A journalist, he makes a living writing the horoscope for a magazine, but he usually tells his stories with small illustrations. When his grandfather dies, he decides to take his ashes with his grandmother's.
Marvel in action with the film adaptation of Shang-Chi
Destin Cretton directs Shang-Chi and the Legend of the Ten Rings, a film adaptation of the superhero created by Steve Englehart and Jim Starlin in 1973, a half-Chinese, half-American character, whose characteristic combat style mixed kung-fu, nunchucks and weapons of fire.
Saw creator James Wan goes "evil"
Written and directed by James Wan, the creator of Saw or The Warren File, with a screenplay by Akela Cooper and JT Petty, Maligno is the story of a woman who has terrifying visions in her dreams; she thinks they are ghoulish nightmares. Madison, terrified by the macabre events that haunt her at night, cannot sleep at night or live by day, but terror will take hold of her every time when she discovers that these nightmares are not dreams, but are made of the real life.
The Olchis look for the perfect landfill to live
From Germany comes this animated film that adapts the popular children's saga created by Erhard Dietl, about this little group of green individuals like spinach who have aubergine noses, hate chocolate and ice cream and love polluted air and junk. In the version directed and adapted by Toby Genkel and Jens Møller, the Olchis look for a new home, but they never feel welcome anywhere, perhaps because they suck and most humans don't like them. But one day they stumble upon a perfect landfill in the small town of Smelliville. This is where they want to stay.
United States, 2021. Direction: James Wan. Screenplay: Ingrid Bisu, James Wan, Akela Cooper. Music: Joseph Bishara. Photography: Michael Burgess. Cast: George Young, Annabelle Wallis, Maddie Hasson, Jake Abel, Jacqueline McKenzie, Michole Briana White, Paul Mabon, Ingrid Bisu, Rachel Winfree, Jon Lee Brody, Paula Marshall, Patrick Cox, Emir García, Amir Aboulela. Duration: 111 minutes.
Spain, 2021. Direction: Carol Rodríguez Colás. Script: Marina Rodríguez Colás. Music: F. Gener, C. Torrente. Photography: Juan Carlos Lausín. Cast: Vicky Luengo, Carolina Yuste, Elisabet Casanovas, Àngela Cervantes. Duration: 91 minutes.
Spain, 2021. Direction: Lara Izagirre. Script: Lara Izagirre. Music: Pascal Gaigne, Paula Olaz. Photography: Gaizka Bourgeaud. Cast: Ane Pikaza, Héctor Alterio, Naiara Carmona, Ramón Barea. Duration: 100 minutes.

www.informacion.es
Eddie is an Australian news reporter with over 9 years in the industry and has published on Forbes and tech crunch.