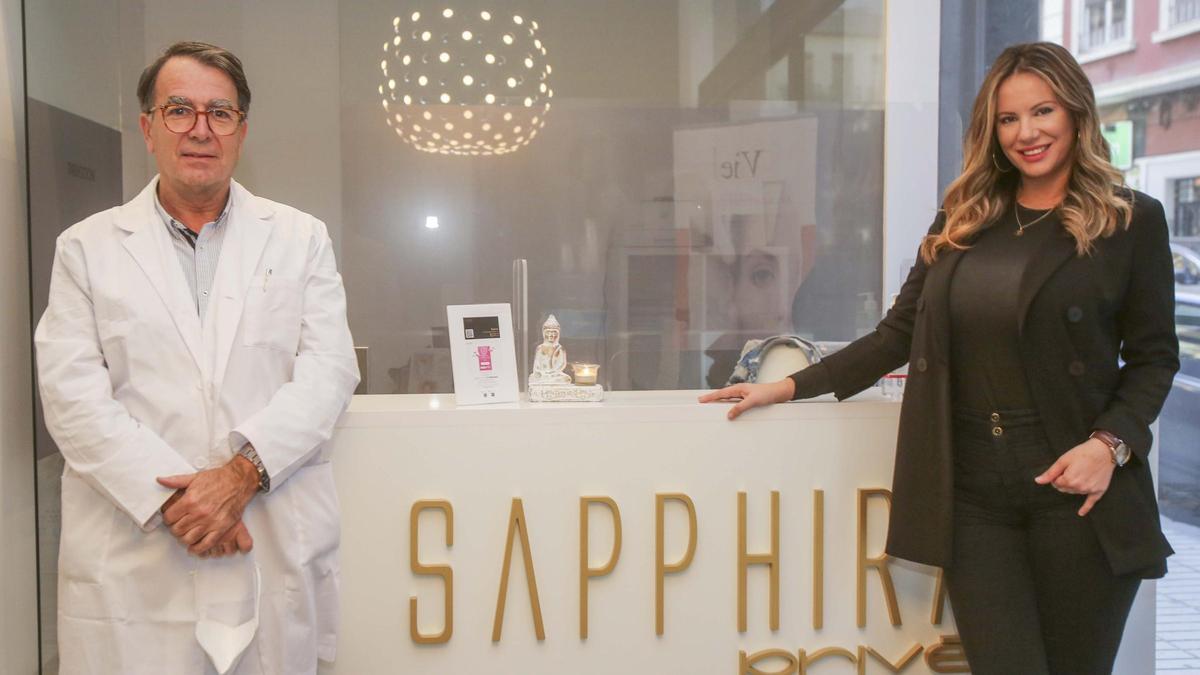 In just a few months since its recent opening, Sapphira Privé Alicante has been a revolution in the way of understanding aesthetics and well-being in the city. Located at the beginning of the Pablo Iglesias street, just a few meters from Alfonso X El Sabio, has become the Trusted premium aesthetic medical center. The reason: latest generation appliances and medical professionals who, in addition to having a extensive experience They offer an empathetic and close treatment.
As a result, clients and patients achieve their goals in terms of beauty and well-being that transcends the merely aesthetic to achieve also the psychological.
Sapphira Privé is an exclusive place, reference in pioneering aesthetic treatments. Through a fully personalized approach, conducted from individualized interviews with each patient, the clinic's specialists take exquisite care of their physical and mental health with a priority focus: improve the life of each client.
«We want the improvement of our clients in confidence and in love for themselves through the application of manual medical and aesthetic treatments and with latest generation appliances, offering the necessary tools and knowledge to be able to transform them into managers of their own life, their physical and mental health ", explains Débora Alcaina, director of the clinic and beauty advisor.
Objective: total health and well-being
With this philosophy, the professionals at Sapphira Privé Alicante set a clear objective: the total health of their patients. «We want our clients to like each other, that they love each other. Let them feel our appreciation, our happiness, sympathy, naturalness and closeness, as well as professionalism, "says Alcaina.
To do this, they have a large team distributed in different areas of responsibility, including two senior technicians in Integral Aesthetics and Wellbeing, two master doctors in Aesthetic Medicine and an assistant from Nursing.
Caring, appreciation, empathy, attention, emotional disconnection to release stress or worries and security. That is the Sapphira Privé recipe, which becomes even more important at a time like the one in which we find ourselves immersed due to the pandemic.
Most demanded aesthetic treatments
His wide range of services is responsible for providing customized solutions for each case.
In medical aesthetics, the most popular treatments are fillers with hyaluronic acid, botulinum toxin and rhinomodeling.
In conventional aesthetics Anti-aging treatments, ultra-concentrated acid peeling, treatments with the latest generation of cosmetics, relaxing body treatments with aromatherapy, wraps or rituals stand out.
Consult more information about the center and all its treatments in your Web page. You can also make an appointment by calling 965 06 60 09 or 698 941 162.

www.informacion.es
Eddie is an Australian news reporter with over 9 years in the industry and has published on Forbes and tech crunch.