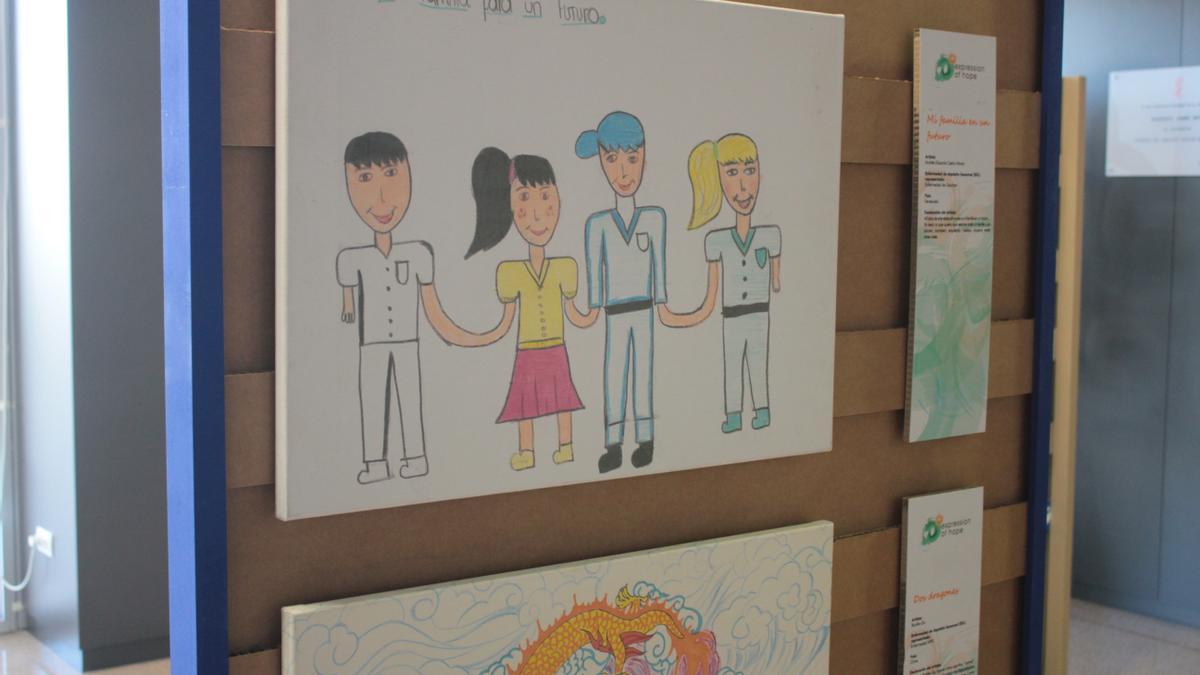 The Vinalopó University Hospital, managed by the Ribera group, hosts the exhibition "Expression of Hope", with works by people affected by rare diseases. A proposal that comes from the hand of the association Without Barriers, with whom the Elche center maintains a collaboration agreement.
The exhibition is a sample of paintings and photographs Through which patients from all over the world with rare hereditary diseases express, in an artistic way, how they live these diseases. It is an initiative organized in collaboration with Sanofi Genzyme, involved in the development and delivery of transformative treatments for patients affected by rare and debilitating diseases.
The hospital manager, Rafael Carrasco, has the exhibition opened together with the mayor of Elche, Carlos Gonzálvez, and Mauro Rosati García-Morato, president of Sense Barreres.
"From the Ribera group, and especially at the Vinalopó University Hospital, we are very committed and sensitized to rare diseases that cause any type of reduction in the quality of life of our patients. Hence the importance of giving visibility to projects like this one ", expressed Dr. Carrasco.
"Expression of Hope "is a selection of the more than 450 works presented at the beginning of this project in which patient associations from all over the world have collaborated with the aim of expressing and sharing hopes. It consists of 24 works divided into seven large panels on both sides. Along with each work there is a small text that includes the title, the author's name, the disease it represents and what it wants to express.
All the pathologies shown in this exhibition are included in the group known as lysosomal deposit, inherited disorders that usually produce the first symptoms in childhood and adolescence, shortening life expectancy and causing varying degrees of disability in affected people.
It should be noted that the Ribera group has a care plan for patients with functional diversity severe or serious in order to guarantee universal accessibility in health care, as well as to improve the experience of these patients and their quality of life.
The main objectives of the care provided to the patients benefiting from this Plan are to minimize, as far as possible, the waiting time between the arrival of the patient at the health center and the time of the visit, to access the interior of the Medical consultations accompanied by the main caregiver, as long as the patient's clinical situation allows it, and adapting the agendas and appointments of the professionals to ensure the minimum time necessary for the care of patients with severe or severe functional diversity, as well as establishing a program training aimed at professionals to ensure the implementation of the care plan for these patients.

www.informacion.es
Eddie is an Australian news reporter with over 9 years in the industry and has published on Forbes and tech crunch.