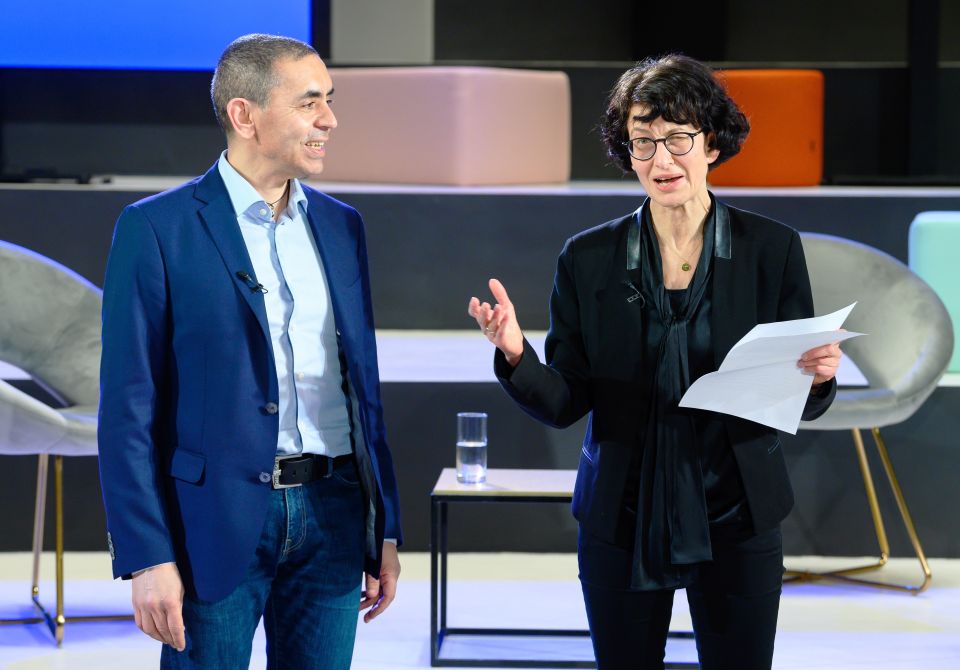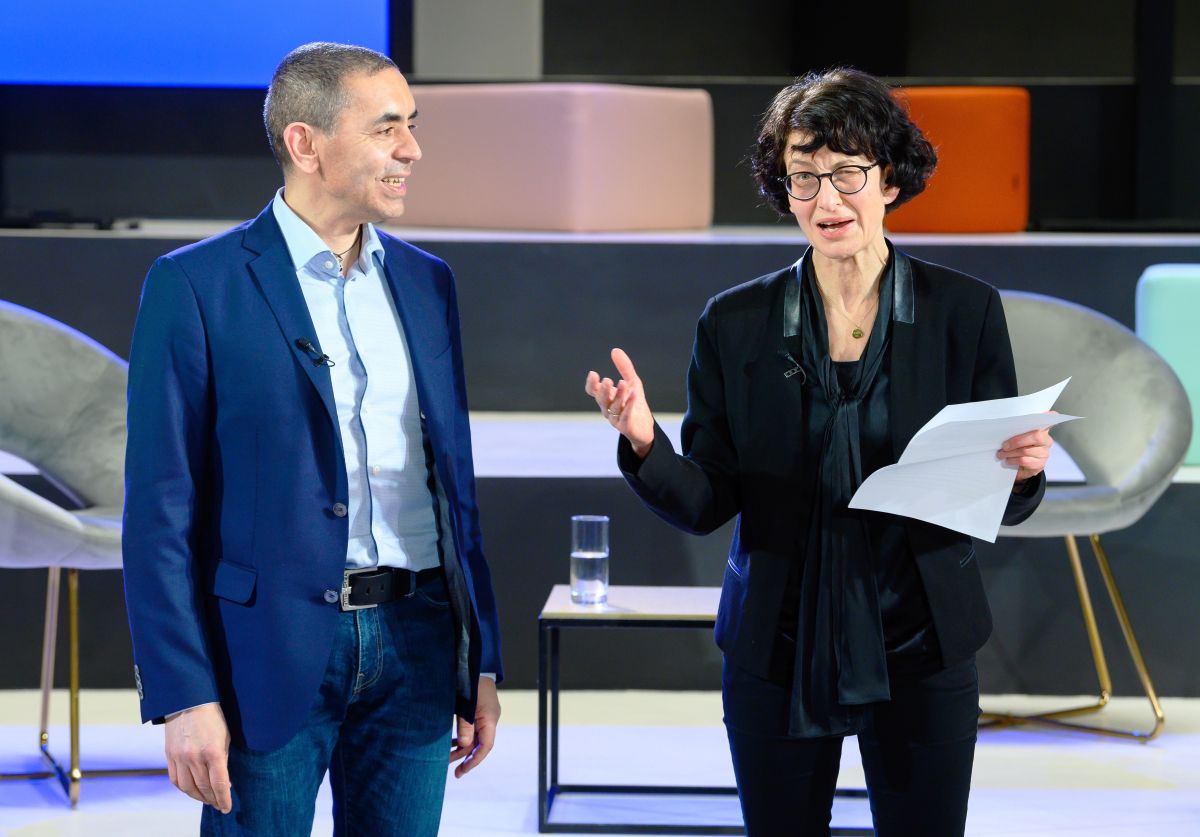 Uğur Şahin and Özlem Türeci, founders of BioNTech.
Photo: EPA / BERND VON JUTRCZENKA / EFE
Özlem Türeci, the German scientist who won the race to deliver the first now widely used coronavirus vaccine (BioNTech / Pfizer), claimed that the same technology will soon be used to combat another global scourge: cancer.
Türeci, co-founder of the German company BioNTech with her oncologist husband Uğur Şahin -both of Turkish origin-, was working on a way to harness the body's immune system to fight tumors when they learned last year of an unknown virus infecting people in China, eventually turning into the deadly COVID-19 pandemic that has left more 2.7 million deaths among almost 123 million infections in the world.
At that point, the pair decided to apply the technology they had been researching for two decades to the new threat, dubbing the effort "Project Lightspeed."
Just 11 months later, Britain had already authorized the use of the mRNA vaccine that BioNTech developed with the US pharmaceutical giant Pfizer, followed a week later by the US. Tens of millions of people around the world have received the vaccine since December.
"It is worth making bold decisions and trusting that if you have an extraordinary team, you will be able to solve any problem and obstacle that comes your way in real time," Türeci told The Associated Press In an interview.
Among the biggest challenges for the Mainz, Germany-based small business that had not yet launched a product to market, was how to conduct large-scale clinical trials in different regions and how to scale up the manufacturing process to meet global demand.
Along with Pfizer, the company enlisted the help of Fosun Pharma in China "to bring in assets, capabilities and geographic presence, which we did not have," Türeci said.
Among the lessons that she and her husband, BioNTech CEO, learned along with their colleagues, was "how important cooperation and collaboration is at the international level."
Türeci, who was born in Germany to Turkish immigrantssaid that his company, which has staff from 60 countries, approached medical oversight agencies early on to make sure the new type of COVID vaccine passed the rigorous scrutiny of regulators.
As BioNTech's profile has grown during the pandemic, so has its value, providing funds that the company can use to pursue its original goal of developing a new anti-cancer tool.
The vaccines manufactured by BioNTech-Pfizer and the American Moderna use messenger RNA (mRNA) to carry instructions to the human body to produce proteins that prepare it to attack a specific virus. The same principle can be applied for the immune system to fight tumors.
"We have several different mRNA-based cancer vaccines," said Türeci, BioNTech's chief medical officer. When asked when such a therapy might be available, he replied that "that is very difficult to predict in innovative development. But we hope that in just a couple of years, we will also have our vaccines (against) cancer in a place where we can offer them to people ".
Yesterday in Berlin, German President Frank-Walter Steinmeier awarded medical spouses one of the country's highest decorations, the Order of Merit, during a ceremony attended by the Chancellor Angela Merkel, also a trained scientist. "It started with a drug to treat cancer in a single individual, and today we have a vaccine for all of humanity," Steinmeier praised the couple.
https://t.co/xmOr75BTEy#COVID19 #vaccine #CovidVaccine

— Dr Paul Doany (@PaulDoany) March 19, 2021
A great moment watching two German-Turks, Ozlem Tureci and Ugur Sahin, receive Germany's highest civilian honour for inventing the BioNTech-Pfizer Covid-19 vaccine. pic.twitter.com/3UIR6ijWTZ

– Yusuf Erim (@ YusufErim34) March 19, 2021
Scientist behind coronavirus shot says cancer vaccines could be available in a 'couple of years' https://t.co/uei6DE1ZSO

– KTLA (@KTLA) March 19, 2021



eldiariony.com
Eddie is an Australian news reporter with over 9 years in the industry and has published on Forbes and tech crunch.