ORK, so where are we now? What version of the current deranged timeline is this? From the serfs of the billionaire upper class on Monday to the Stone Island Bolsheviks prancing down Fulham Road on Tuesday, the week of English football insurrection has thrown a strange and disorienting light on everything in its wake.
During the brief duration of Sunday's Carabao Cup final of the European Super League it had already begun to look like, if not the sickest, most putrid and disenfranchised occasion in the modern history of English football, certainly one of them.
For starters, it is of course the Carabao Cup. This is uncomfortable and diminished competition at best. To this is added the presence of two finalists from the ESL group, Manchester City and Tottenham, clubs whose owners have stated, emphatically and unequivocally, that they simply do not care about the Football League, that all this is an inconvenience to their own dazzling. future perspectives. Frankly, this was all starting to look a bit deadly. Turn on the band. Put more flags. Does anyone still want to do this?
Fast forward a week and the landscape has changed. With the collapse of the separatist plan, this is an occasion that suddenly feels vital, poignant, and nuanced.
To start, say your name. No, not Carabao. Forget – with all due respect to Carabao – Carabao. This is the League Cup, the Cup of the Football League, which is now 61 years old and an extension, ultimately, of the besieged but enduring pyramid. It can be a second-row thing in the middle of the week, further threatened by the renewed strengthened Champions League (the beano of alternative billionaires that it smuggled this week). But it is at least a totally valid sports competition.
No matter how severe the game is, how weakened the teams, how incidental the whole occasion, this final will remain more interesting, more energetic, more legitimately within the matrix of real competitive sport than a bloodless piece of reality TV. And whichever way it moves, the fans of any of the clubs – if not, apparently, the owners – will be delighted to win a trophy.
Despite all the big plans, spring and summer break at Wembley in the city have been perhaps the most joyous part of this whole project. As for the Spurs, the victory at Wembley would make it three minor trophies in the last 22 years. There is an astonishing degree of undeserved arrogance in the idea that the club hierarchy believes it has the right to roll its eyes and act bored in the face of this level of competition, just another glassy supergiant looking for new horizons to conquer. .
There are more dramatic tensions between the cast. To his credit, Pep Guardiola came out and publicly ripped the head off the entire miserable company when it was still a living concern, as were several of its players. It will be fascinating to watch that disconnect with ownership develop over time, here and elsewhere.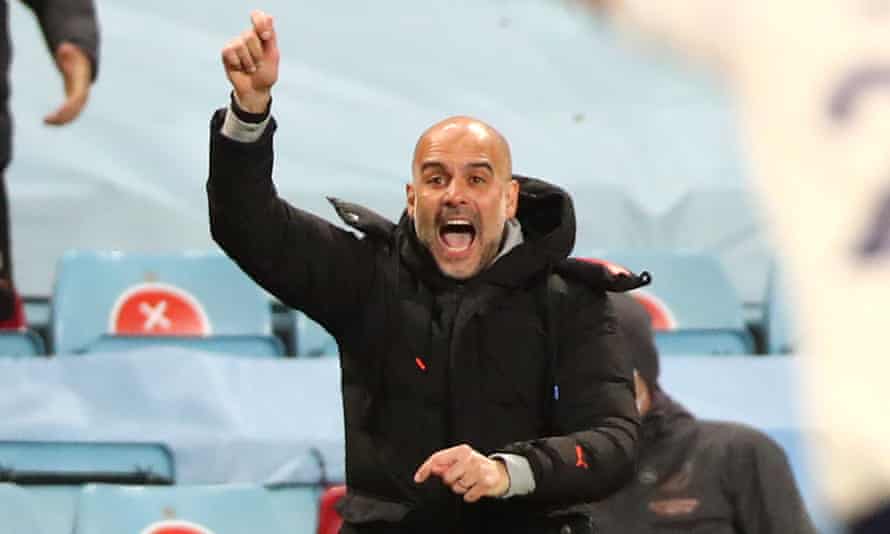 Best of all, Wembley will open its doors to 8,000 spectators. It's a first chance to come together as the fans, legacy fans, became the enemy, the resistance, the digital underclass. Sunday will give freedom to vent, celebrate and massively express that sense of triumphant dissent.
This is the broadest hurricane swirling around Manchester City against Tottenham Hotspur, a kickoff at 4.30pm BST at the end of a tense week. There are also more independent subplots. Think for a moment of the absent silhouette of José Mourinho, whose own time as an elite generational coach is also symbolically paralyzed on Sunday, denying even a final showdown with his former rival.
That is what has happened with José, replaced not by Antonio Conte or Zinedine Zidane, but by a 29-year-old player with precisely zero managerial experience. This, it turns out, is what the Spurs would rather see him lead to a cup final.
Ryan Mason's presence adds a wildcard element. No one knows what kind of manager he is, not even Mason himself. Although, obviously, it would be a delightful irony if he turns out to be a scowling seven-to-his-back defensive nihilist trying to win the game with an own goal in the 89th minute.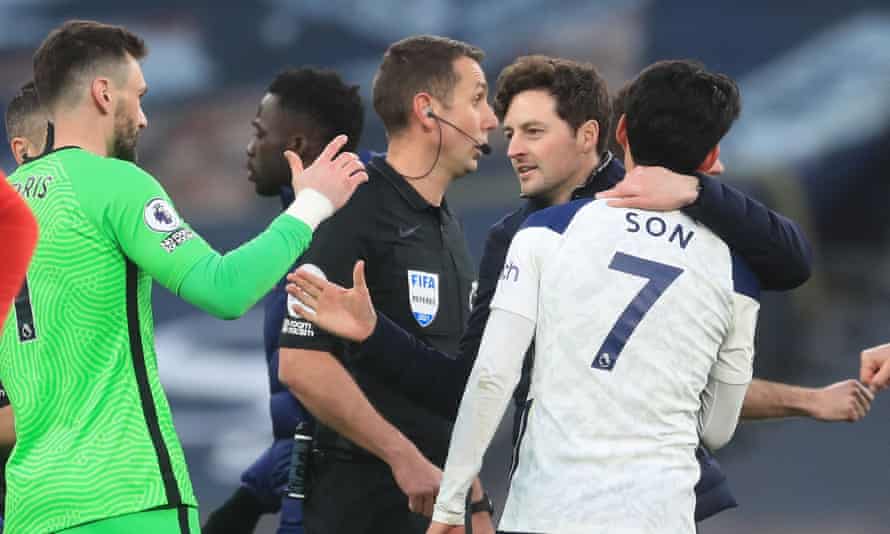 In the projected absence of Harry Kane, it seems likely that the Spurs' best hope is counterattack, pacing down the flanks and ruthlessness in finding some space behind City's wings. Against Southampton on Wednesday, Mason played 4-2-3-1, with Tanguy Ndombele at center midfield pivot and Gareth Bale, Steven Bergwijn and Harry Winks on the field at the end. Wembley can bring in a more defensive starting eleven.
It might be tempting to assume that City have lost a bit of urgency now that this final is no longer part of the media fantasy of "an unprecedented quadruple." Guardiola will be clearly focused on the Champions League from here, with the semi-final first leg against Paris Saint-Germain looming.
There will be rotation. Zack Steffen will play goal. John Stones is absent following his red card against Aston Villa. But this is also a time when just winning makes sense, and in which City are looking to reestablish those metronomic rhythms after a slight stumble and a drying up of the clean sheet streak.
These teams have already played two major Premier League games, bookends from José's strangely brief flourish of Spurs. The 2-0 win at Tottenham Hotspur Stadium in November was the prelude to some dizzying talk of title jostling and a happy, functional unit.
This is how short the life of a Mourinho team is these days, a kind of butterfly existence, a day to live and love and beat those sullen sharp-eyed wings. The Spurs went to the Etihad in February and were sidelined, part of a five-game-eight losing streak that sealed the feeling of entropy.
And so the Carabao Cup has its moment. The life force may be running out of this middle-aged add-on, but it's worth remembering that it came from the same place as the Super League. Like everything else in football, this was always a commercial venture, a way to sweat more income from the asset, inspired by the growing popularity of European football on weekdays, by the spread of spotlights and a political movement in the game of long-standing power with the Football Association.
Even the name changes trace the game's modern business history, a journey from Milk to Littlewoods, Rumbelows, Coca-Cola, Worthington, Carling, Capital One, and finally, perhaps, Carabao's supremacy. If this is really going to be one of these last few occasions, it feels like a last minute moment, a bit of excitement in the face of the future, for the other (but still adequate) English cup.

www.theguardian.com
George is Digismak's reported cum editor with 13 years of experience in Journalism