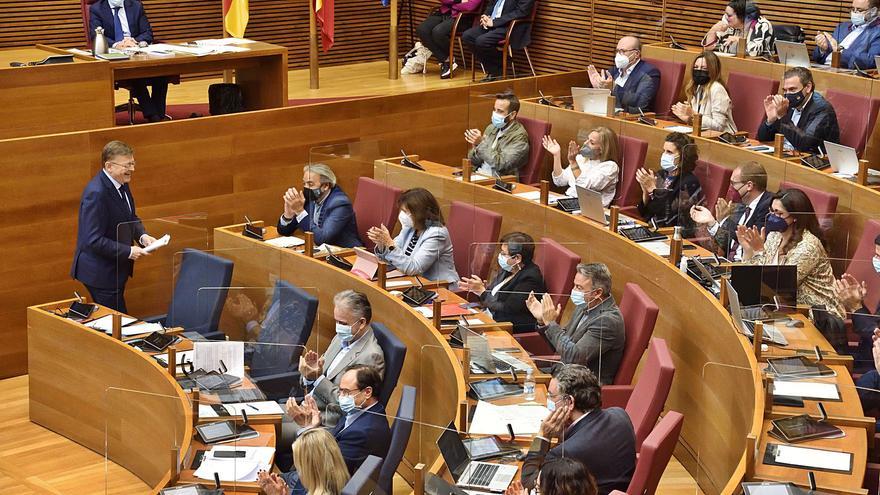 It is true that in human relationships that involve being part of a society or a group, there are many conditions that can make them prosperous or, simply, weaken day by day until they can even disappear
Recently, the last December 9, the World Anti-Corruption Day was celebrated. In its resolution 58/4 of October 31, 2003, the United Nations General Assembly intended to focus on corruption, understanding it as a destabilizing element of the basic pillars of a democratic state.
In our land, in the Valencian Community, we know very well what we are talking about. The policies carried out during the years of the Popular Party government and the practices related to corruption were rampant. I am not saying this. This has been ruled by justice on many occasions. There have been many cases, with names and surnames, which have filled entire pages of different media, being the subject of conversation in the after-dinner parties of the Valencian and Valencian houses. Outrageous times.
Corruption in itself is already despicable, especially considering that when it exists it alters the trust that the people place in the institutions, but reaches higher levels of ignominy when it becomes a habitual practice of behavior, it spreads among society as an oil stain and generates weak and sick institutions.
Corruption, corrupt practices in the exercise of political action, makes our democracy vulnerable to totalitarian options, which are presented as guarantors of the stability that imaginary absolute power means. For this reason, you must always declare yourself in a state of rebellion against such practices, against corruption.
In 2015, our Community underwent a change of government: Botànic 1. In 2019 the process of renewal and change started by creating Botànic 2 was revalidated and strengthened, both governments led by President Ximo Puig. A profound renovation is carried out in the governance model and in the practices of political execution under the code of good practices. The model so far known in our land disappears and models of trust and work are installed in society, that is, of a new way of doing politics.
Creating a strong and powerful State in which Democracy does not suffer attacks is essential. More than ever, preventing and fighting corruption makes us rulers of a free and exemplary society. Corruption puts a brake on the economic and social development of an entire people, prevents advancement in the fundamental rights of a society and sets off the alarms of freedom.
These ideas have been and are the basis of our daily work. The Valencian socialists from the opposition have faced this battle horse for several years and now we continue to do so from the administrations.
We know that corruption weakens and undermines society, full of uncertainty and distrust of politics and those of us who exercise it and, especially, denigrates us as people. Misusing the institutions must be part of the past, but that is what History has, which never erases what happened and the Valencian Community had a history of corruption that is written. It must never be repeated again. In that we believe and that is why we fight. We are vigilant against those who may believe that that "particular paradise" that they built can repeat it again.
Now our steps are walking firmly so that not only the day indicated on the calendars is the day against corruption, but that every day of the year is marked in red, on alert, so that the lines that impoverish our democracy and our democracy are never crossed again. our autonomy.

www.informacion.es
Eddie is an Australian news reporter with over 9 years in the industry and has published on Forbes and tech crunch.