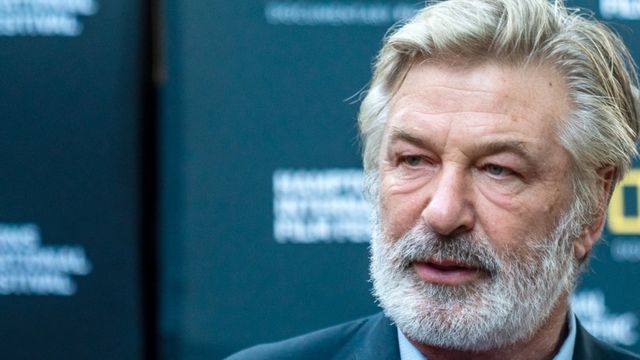 The death of cinematographer Halyna Hutchins from a shot fired by actor Alec Baldwin while filming a movie has shaken the world of cinema in the United States and beyond.
The tragic incident has put the focus on the use of firearms in the recording sets, as well as on the rules that regulate it (or the lack of them).
As investigations progress, new details emerge about what actually happened on Thursday of last week when Balwdin fired a weapon that killed Hutchins and injured director Joel Souza.
But what is known so far?
Death during a trial
Baldwin, Hutchins, and Souza were at the Bonanza Creek Ranch in New Mexico, rolling Rust, a cowboy movie set in the 19th century.
Investigation documents reveal that Hutchins' death occurred during the rehearsal of a scene in which Baldwin pulled out a revolver and pointed it at the camera.
According to statements by Souza and camera operator Reid Russell, Baldwin received a prop gun and was informed that it was unloaded.
"Joel said they had Alec sitting in a church pew and that I was practicing drawing the gun", point the documents.
"Joel said he was looking over the shoulder of [Hutchins], when he heard what sounded like a whip and then a loud bang, "they add.
Souza was standing behind Hutchins when the shot occurred.
According to testimonies, Hutchins – 42 years old – was hit in the chest.
"Joel vaguely remembers [a Hutchins] complaining about his stomach and clutching his abdomen. Joel also said that [Hutchins] she started to fall backwards and they helped her lay down on the ground", indicate the documents.
Russell, who was standing next to Hutchins at the time of the shooting, told authorities that she said she couldn't feel her legs.
Baldwin was careful
When asked about how Baldwin handled weapons on set, Russell said that Baldwin was very careful and referred to a time when the actor made sure a child actor was not near him while a gun was being unloaded.
Last Friday, authorities said assistant director Dave Halls handed the gun to Baldwin and indicated that it was safe to use.
Serge Svetnoy, the film's chief electrician, said in a Facebook message that he held Hutchins in his arms as she was dying and blamed "negligence" and "lack of professionalism" for her death.
That same day, a member of the film crew said that in 2019 he had raised security concerns in relation to Halls, during another project they worked on together.
According to CNN, in 2019 Halls was fired as the film's assistant director. Freedom's Path when a gun was "fired unexpectedly" on set. A member of the sound crew was injured and was on leave for a few days.
Maggie Goll, who makes props and is licensed for the use of pyrotechnics, told the AP agency that Halls disparaged gun safety protocols and pyrotechnics on a television set and who had tried to continue recording after the pyrotechnics supervisor had lost consciousness.
Halls has not responded to requests for comment from the AP.
Goll, however, added: "This situation is not about Dave Halls …this is in no way a person's fault. It's about a broader conversation about set safety and what we're trying to achieve with that culture. "
Both Souza and Russell described a protest by a camera crew shortly before the accident in New Mexico.
"Reid said the camera crew was having problems with production in relation to payment and accommodation"says the court document, which explains that six members of that team had left.
The Santa Fe Sheriff's Office is advancing the police investigation into what happened.
This Monday it was announced that Sheriff Adan Mendoza and District Attorney Mary Carmack-Altwies will hold a joint press conference on the case on Wednesday of this week.
The film's producers, who are also conducting an internal investigation into what happened, suspended filming "at least until the investigations are complete."
Remember that you can receive notifications from BBC Mundo. Download the new version of our app and activate them so you don't miss out on our best content.

www.bbc.com
Eddie is an Australian news reporter with over 9 years in the industry and has published on Forbes and tech crunch.