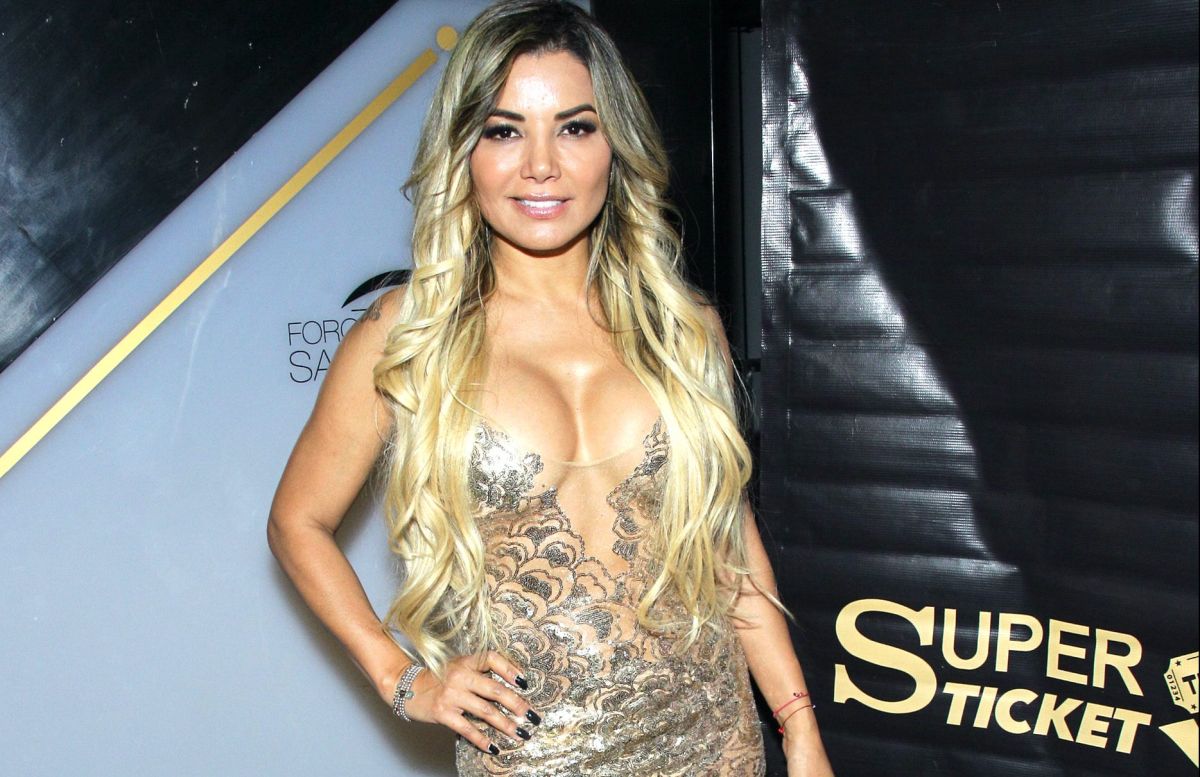 The spectacular end of the year holidays and the luxurious welcome that Aleida Nunez gave 2022 have given something to talk about for the dream places she visited in Dubai next to a wealthy Texan businessman, older than her a few years, and who has been accused of being her "sugar daddy".
The 40-year-old actress explained that Bubba Saulsbury, originally from Oddesa, Texas, age 51, he is her boyfriend, and that the two are single and free, so they started a love relationship since last October, which is on the right track.
In their 15 days of rest in the United Arab Emirates and Turkey, they enjoyed everything from food with gold to camel rides.
It was precisely her boyfriend who shared the photos of the happy days with Aleida through Facebook.
"There is nothing to hide, as I tell you, I am a single person and so is he. The truth is that he is young and the term they used (sugar daddy) definitely has nothing to do with it"Aleida assured in a telephone interview before her partner's comments.
"He is a hard-working person whom I respect and admire, and I also have 20 years of career that I am completing. I have been working since I was 16 years old, and I have two professional careers: I studied acting and I have a degree in Communication, besides, I have always been independent and that term has nothing to do with ours".
The images of the vacation, which also included Istanbul, the actress had shared on her networks, but without her boyfriend.
(Swipe to see all photos)
"Many things have been said, many speculations, that is why I had to go out and make statements about what is reality. As easy as I have nothing to hide. I'm dating since October, ever since a mutual friend of many years introduced me to him, in San Miguel Allende, and as a result of that we had a rapprochement", he said.
The businessman was shocked by the beauty of Aleida, whom he came to visit in Mexico on several occasions.
"Later I told him that I was going to Asia for a few days, this was in December, and he told me: 'I also have a few days off, what do you think if we go together?', and that's how we decided to make the trip together And the truth is, we had a great time."
"We are getting to know each other little by little, we are going step by step, we are happy and there is nothing to hide".
The actress's boyfriend owns a company called Saulsbury Industries in Odessa, which is dedicated to the construction of hydrocarbon plants; he is executive vice president, and also has a foundation, not to mention a series of photographs that he shares on networks where he shares another of his passions: hunting animals.
In addition, he is a conservative who has supported figures in United States politics, such as former President Donald Trump.
You may also like:
Aleida Núñez is ready to welcome the New Year in Dubai
Aleida Núñez shows off a steel abdomen and a great body in pink lingerie while enjoying her coffee

eldiariony.com
Eddie is an Australian news reporter with over 9 years in the industry and has published on Forbes and tech crunch.