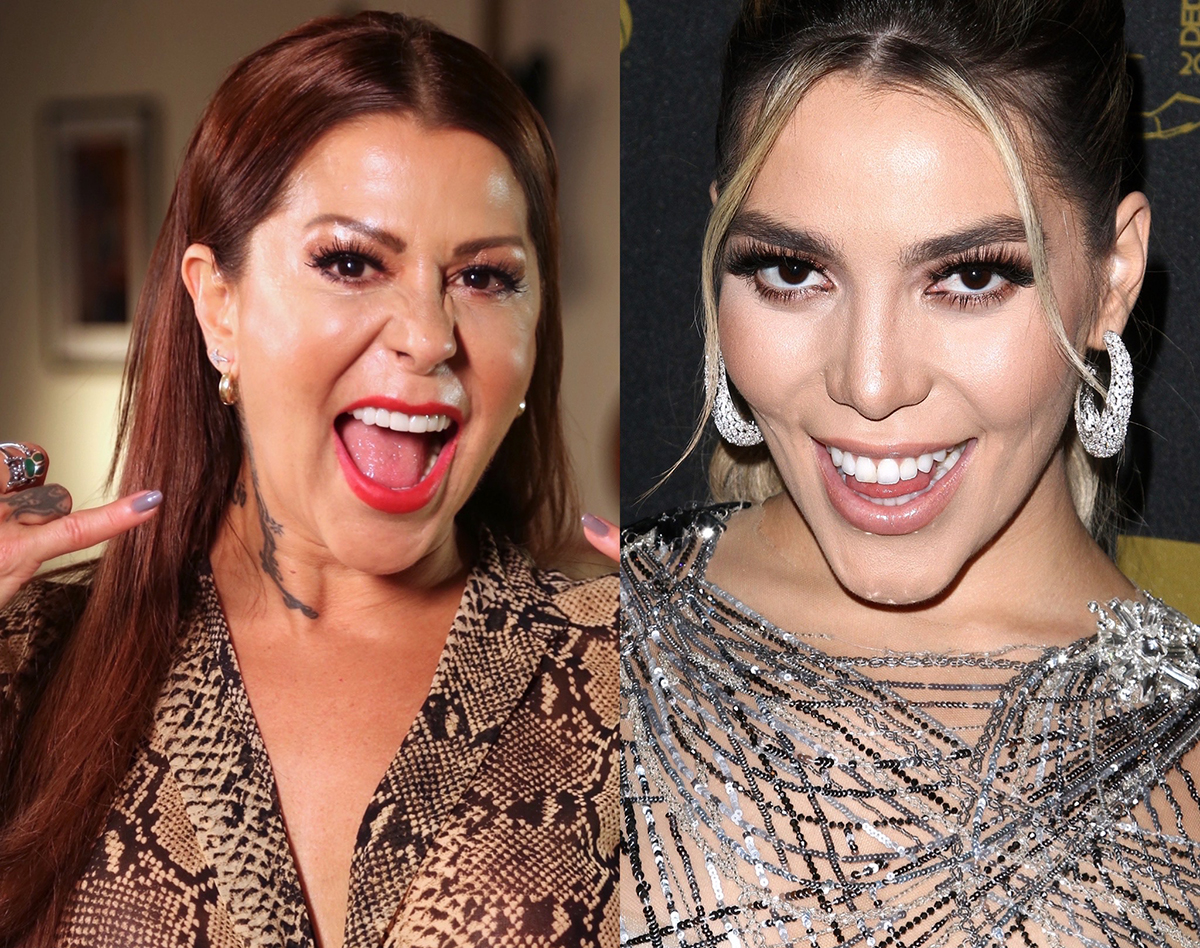 Frida Sofía and Alejandra Guzmán.
Photo: Mezcalent / Mezcalent
Frida sofia Y Alejandra Guzman they reconcile live in 'Wake up America'… Yes and it is not about April Fools' Day, but about a dream of all those who live this story as if it were a soap opera.
After 3 years of estrangement, fights, controversy, accusations, 'Wake up America' achieved that reconciliation and in a public way.
Invited to the Univision morning show, Frida sang and was later interviewed by Alan Tacher and Karla Martínez. Of course, the topic was the hurt relationship with his mother. Like when they had a visit to Alejandra in 'The happiest house on Hispanic television', they were asked how much time would be left for this so dreamed reconciliation.
Frida surprised by confessing, exclusively, that on her birthday her mother called her, that she became so nervous that she could not attend to her, and that it was only the next day that she was encouraged to listen to the message.
What did the message say? That he wished him happy birthday, that he had a nice time and that he was well. Frida returned the call, and asked him how he felt, because let's remember that Guzmán is going through COVID-19.
It was there that Alan and Karla asked her if she dared to talk to her mother if they called her, without hesitation she said yes. After a few minutes trying to locate him, Tacher was able to propitiate this dream moment:
"Hello mom"… "Hello my girl"… Thus began the long-awaited dialogue during these 3 years between Frida Sofía and Alejandra Guzmán, and that, although many tried, 'Despierta América' succeeded.
"To be happy I need you in my life, to be happy, to be complete I need you by my side, and I think you too … It has hurt me to be very distant, but we have to talk so many things that hurt us both … what I long for the most, you are my mother and I miss you "Frida told Alejandra.
Faced with this brave confession, after all that they both said, Alejandra made him a public promise:
"When I heal I will travel and go to hug you… The only thing that she and I need and if they want a therapist, which is just and necessary, and I recover… Thanks to Alan to Frida also because she has that attitude and that is the most beautiful thing, because he has that attitude of fixing because everything can be done except death, "said La Guzmán.
The only thing the rocker asked is that this hug be without cameras, only from mother and son and, just as Frida had requested before they communicated with her, is that this reconciliation be with a therapist through who would help them heal .
At the end of the conversation, Frida, between nervous and happy, said that she did not imagine how to start the conversation and her mother gave her the answer: "I can start by saying that I love you, that there is nothing we cannot solve ".
Before a historical moment, Alan and Karla, who already had coronavirus and still have high antibodies, decided to break the protocol and between the two they hugged Frida Sofía on behalf of his mother, and as parents more than as presenters, proud of this great step by the young singer.
LOOK AT THE MOMENT OF RECONCILIATION BETWEEN FIRDA SOFÍA AND ALEJANDRA GUZMÁN:



eldiariony.com
Eddie is an Australian news reporter with over 9 years in the industry and has published on Forbes and tech crunch.