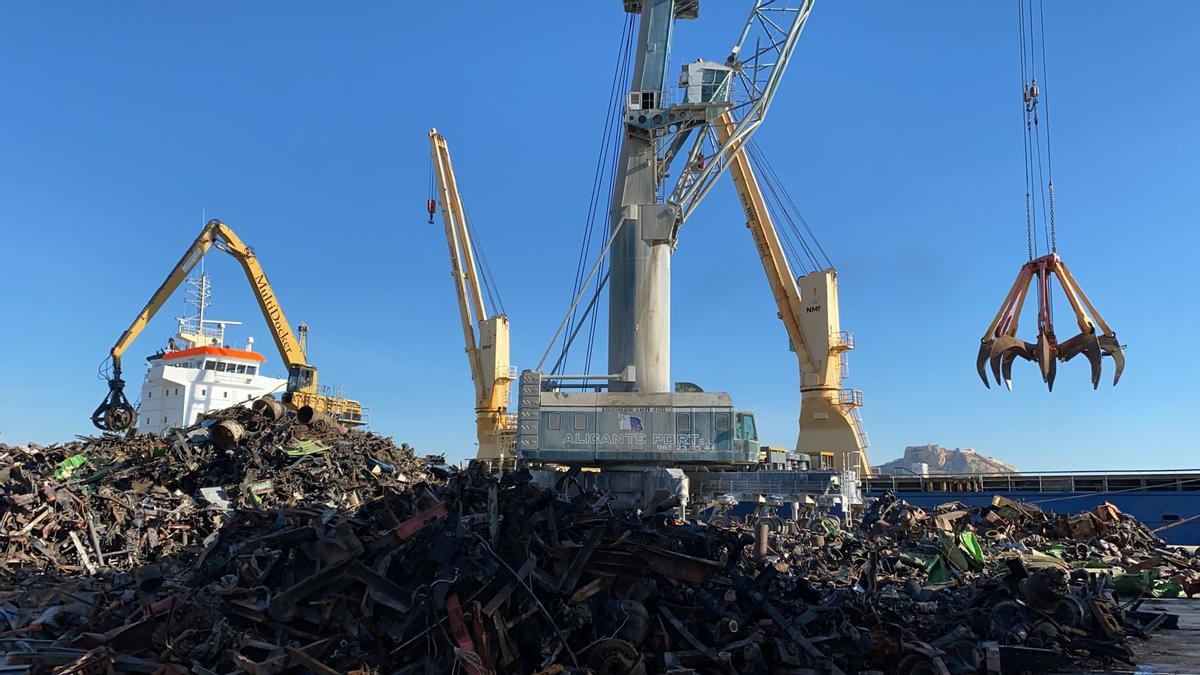 – What exactly does the Braceli Group do and what is the work it does in waste management in the Province of Alicante?
Braceli Group is a family business from Alicante that started more than 15 years ago and that it has undergone an evolution in terms of waste management. We have been expanding our lines of business and materials until today we become comprehensive managers of all types of certified waste with ISO 9001 and 14001.
Our work at both the provincial and national levels is to offer comprehensive technical solutions for companies and individuals in the management of its waste for the care and protection of the environment, emphasizing the "3 R's": Reduce, Reuse and Recycle.
We manage ferrous and non-ferrous materials, RAEEs (Waste Electrical and Electronic Equipment), RTPs (Hazardous Toxic Waste), scrapping of vehicles, paper, cardboard, plastics, batteries, demolition, demolition, etc. To make it more visual, in 2020, we have managed waste in tons and volume, the equivalent of the volume of the Rico Pérez stadium multiplied by 3.
– How do you see the recycling sector?
Considering that we live in a world with finite resources, recycling, reused and the second life of products is totally indispensable for the next generations.
A quick example, steel is the most recycled material in the world and 75% of the aluminum used today is recycled. In materials such as lead, 100% of that used in Spain comes from recycled material. It is the only viable way to circular economy that we know, and we think that this model of life has come to stay.
– What do you think are the keys to the present and the future of this sector?
We have many challenges, but I would certainly emphasize the traceability of the data, that is, making sure we know where does a waste come from and where does it end up, with all the relevant documentation and certificates that ensure its correct treatment.
Another great challenge we have is digitization of processes towards industry 4.0 as well as an international expansion through international collaboration agreements with both private and public entities. And of course, the establishment of continuous improvement procedures.
– We have recently seen in an event that you are immersed in a project entitled "Alicante 2030: Waste 0". What can you tell us about it?
Yes effectively. It is a very ambitious project whose objective is a very close collaboration with companies in the province through the advice and environmental consulting in order to establish synergies that allow the development of a circular economy in this new context for Alicante.
In short, collaborate in the creation of new business models that allow us to manage all waste, promoting recycling and reuse of materials that will be positive for the environment, with the permanent objective of search for remainder 0 for our city.

www.informacion.es
Eddie is an Australian news reporter with over 9 years in the industry and has published on Forbes and tech crunch.