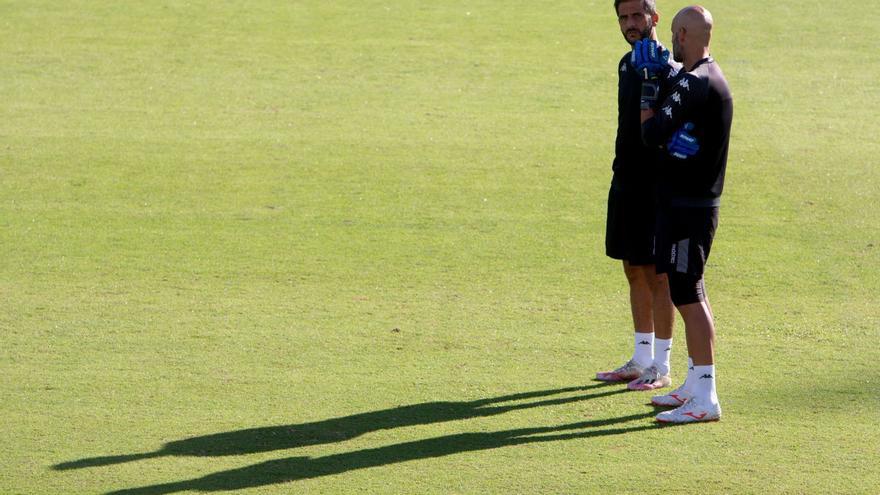 A change of dynamics, of course, of action is urgent, and if it is not achieved on the grass, someone will have to force it from the offices. It is the law of football, which provides rematches, revalidations, second chances and magical nights with the same assiduity that closes stages and breaks contracts.
Nine points have flown from José Rico Pérez, and only 11 games have elapsed, five of them playing at home. It means, then, that so far this year, Hercules has only added 6 of the 15 points that have been put into play in Alicante, an extremely poor background for a club that aspires, despite the nuances, to finish first the regular phase.
Urgency corners a project under suspicion. There is a real need to beat Murcia on Sunday, another rival dragging the weight of its history through the basement of football without having found the right way to play. In that also the two teams are similar, hence the significance of the rivalry duel that will take place in Alicante in 24 hours. Sergio Mora is very aware of this, but according to him, it is something that he has not realized this week.
«From the first day I arrived, everything is transcendent in this club. If it is true that the bad dynamics of results we are obliged to cut it as soon as possible. The dressing room believes in work, I consider that we are united, that we are a good group, but football is capricious, it is not always fair, and that forces you to go through hard times. Now we are in one, but the predisposition of the team and mine has not changed from the first day, I trust my squad and I am very proud of it, "emphasizes Mora.
An enemy capable of winning the leader in his stadium. Murcia that has not just started has only won one game this season away from home. He did it 13 days ago, beating the then leader, La Nucía, in the Camilo Cano Olympics. The rest of the outings, three draws (Levante B, Socuéllamos and Granada B), and one defeat, which was harvested in the regional derby in front of the Mar Menor.
Knowing how to contain your nerves from the beginning, not letting yourself be strangled by anxiety in case of conceding a goal will be key. For this, the staging is important. After suspending the day off, doubling the workload on Wednesday and receiving the support of the owner of the SAD, Enrique Ortiz, although demanding immediate positive results, the Madrid coach is very clear about what he cannot fail tomorrow.
"Neither attitude nor intensity are negotiable, that is what should not fail us, but not this Sunday or ever. I am convinced that we will not fail in this. Things have not always gone as planned for us, but this team has never lacked commitment or interest in victory, they have always sought it, "the Blue and White coach mechanically assures.
The shadow of dismissal is always there. He has gone through this same trance as a footballer countless times, but it is the first that affects him as head coach. Apparently, Sergio Mora remains firm in his idea of ​​achieving the goal and does not let anything or anyone divert his attention. «I handle this situation naturally because I have assumed it from day one. I depend on a requirement, on the results, but I have known since I decided to be a coach and that it happens sooner or later. The only thing that can be done before that is to work and prepare the games, whatever comes later, as it is not in my power, I do not waste time thinking about it, "says Mora.
The key tomorrow: «Whoever hits first, hits twice, and in today's football, even more so. And although we have already managed to come back, as it is played now, turning a scoreboard is difficult. We have to be attentive, solid, try not to get clear chances and materialize, as soon as possible, one of the four or five that we generate, "the Hercules coach advances.
Nico and Álex Martínez, ready to reappear
Tuscan. Acuña and Solbes are the only ones who, due to injury, will not be able to enter the call for tomorrow's match, against Murcia. Sergio Mora recovers three of his starters, Nico Espinosa, Álex Martínez and Bikoro, the first two because they are already competitive and the third because he returned from his stay with the Equatorial Guinea team without the possibility of qualifying for the World Cup , but whole, without regretting any physical mishap. His compatriot Belima, neither, but his inclusion in the list of 18 is never guaranteed. The last reinforcement, José Manuel Fernández has already been registered in the League.

www.informacion.es
Eddie is an Australian news reporter with over 9 years in the industry and has published on Forbes and tech crunch.