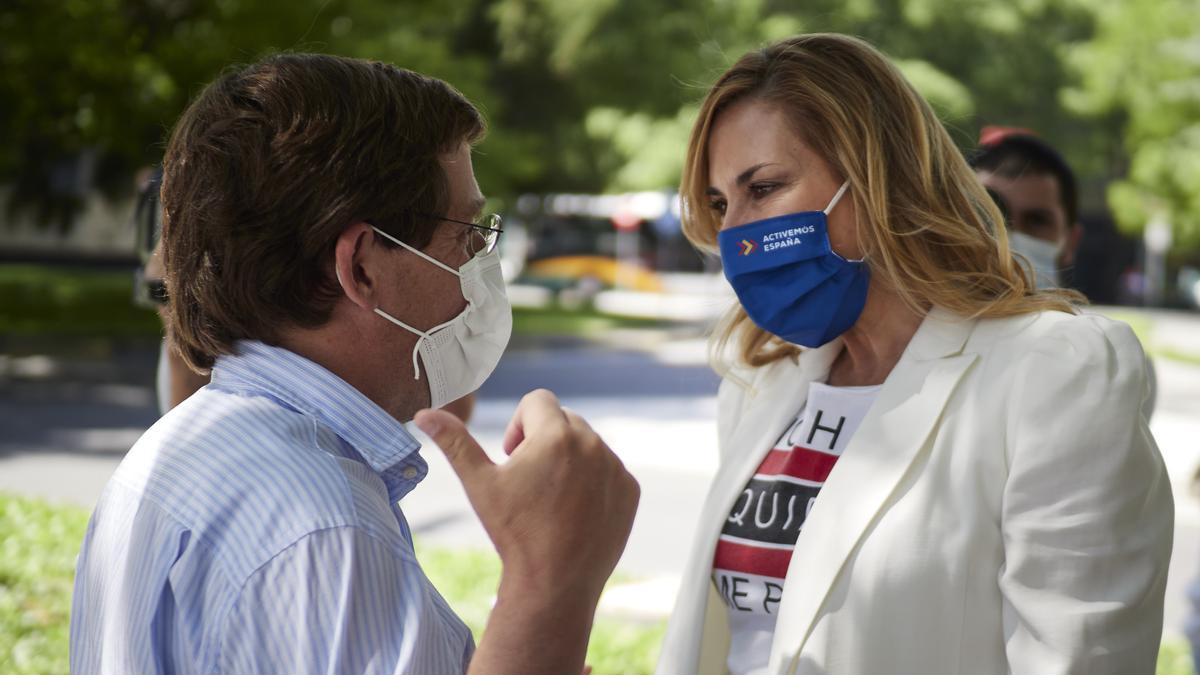 The national spokesman of the PP and mayor of Madrid, José Luis Martínez-Almeida, has considered "a mockery" the "reversible pardon" that the Government would be considering approving for the damned of 'process'.
"If you break the law again, don't worry. a judge will come who will sentence and sentence him to jail "Martínez-Almeida has opposed in statements to journalists in Pamplona before participating this Sunday in a forum on municipalism organized by the PP of Navarra.
"The practical effect of the reversible pardon is none because violating the law has consequences that usually involve being able to go to prison," he stressed. Thus, has asked that "Spaniards are not misled, that they are clear that there is no reversible pardon, that if a crime is committed again they will have to return to jail, but not because a pardon is taken away but because they have committed a crime, "he insisted.
Almeida will participate in the Columbus demonstration
The Mayor of Madrid has announced that will participate in the Demonstration in Madrid's Plaza de Colón, convened on June 13 by the Unión 78 platform, but "without wanting to have any prominence because the leading role belongs to society and a platform like Unión 78, with people like Rosa Díez, Fernando Savater or María San Gil".
"What we want is that it is not possible to take the leading role from who really has to have it that day, which is the whole of society that is going to tell Sánchez that we have reached this point with the issue of pardons," he said. highlighted.
Martínez-Almeida has considered that it should be a demonstration "absolutely transversal, in which we all fitWhatever we think, as long as we share that in Spain the rule of law and the Constitution and the law must be respected. "And he considered that" it would not be good "for the protest to be" patrimonialized "by the political parties.
Asked if the so-called 'Columbus photo' will be repeated in the mobilization, the mayor of Madrid has affirmed that it is "a mantra that the left has installed that what it does is forget what the purpose of that demonstration is, which was to prevent an international rapporteur from negotiating between the Government of Spain and that of Catalonia, which is what Pedro Sánchez wanted. "
"For us, the 'photo of Colón' is neither going nor coming to us"
Martínez-Almeida has remarked that he has "no problem, not with the 'photo of Colón', with the photo of the Madrid City Council where I have a government pact with Citizens and an investiture pact with Vox". In this sense, he has stated that "no one has yet managed to tell me, about that investiture pact with Vox, what is unconstitutional or illegal." However, he has asserted that "I can say, from Pedro Sánchez's pacts with the independentistas, what is unconstitutional and what is illegal."
"When one is with society it does not hurt to go anywhere"
"For us, the 'photo of Colón' is neither going nor coming. We know what our principles and convictions are, and if the left desperately clings to the 'photo of Colón' it is because it has no project to offer. to the Spanish rather than trying to stay in the Government, "he stressed.
Asked if he thinks that going to this mobilization could harm the PP, he replied that "when one is with society it does not harm him to go anywhere." "The problem is isolating yourself, it is living in a bubble, completely disconnected from social reality, the problem is living in 2050 or 1936. But living in 2021, connecting with the real needs of Spanish society, that is not a problem for the PP ", he stressed.

www.informacion.es
Eddie is an Australian news reporter with over 9 years in the industry and has published on Forbes and tech crunch.