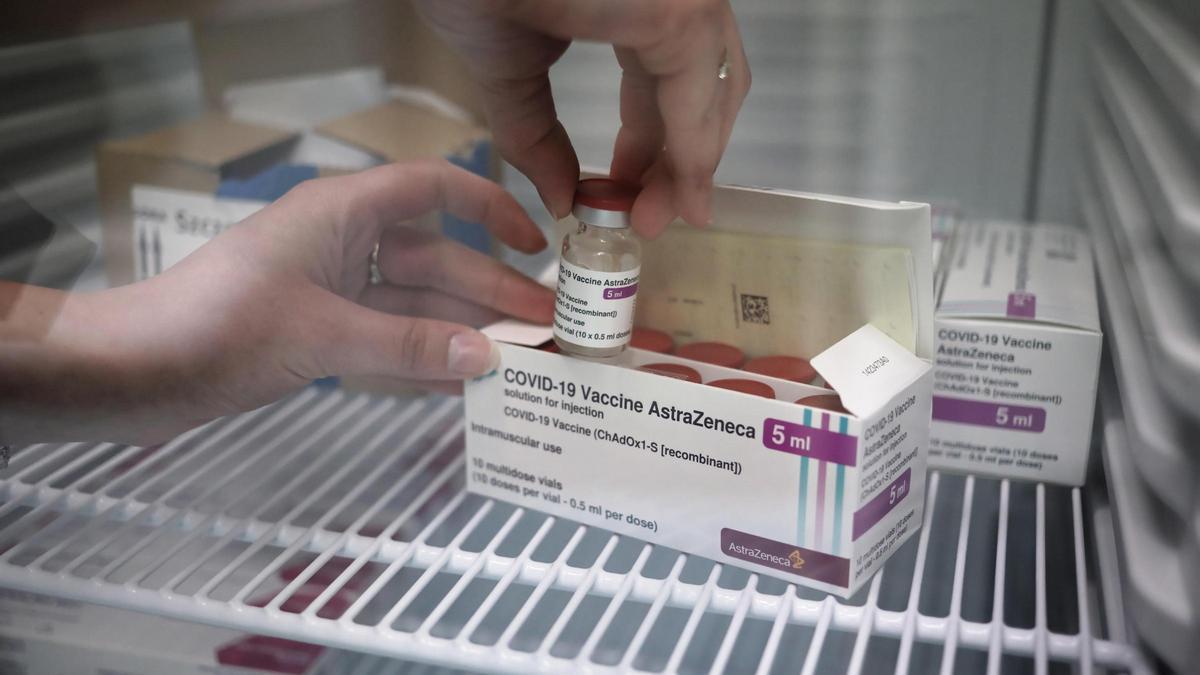 Spain has administered 91.8% of the AstraZeneca doses that you have receivedThus, 3.3 million people have already had the first regimen of this serum from the Anglo-Swedish pharmaceutical company, which the European Medicines Agency (EMA) recommends to complete with the second prick. Currently, waiting for new batches to arrive in Spain, they remain in the refrigerators of the autonomous communities around 300,000 vials of the Anglo-Swedish pharmaceutical company, according to the data of the report of the Ministry of Health this Friday, and those that are administered these days will have to be subtracted.
According to this report, the communities have already administered 91.8% of the vials received from AstraZeneca, a total of 3,410,414, which represents almost 24% of all the doses inoculated in Spain since the start of the campaign, although far serum from Pfizer, of which nearly 10 million punctures have been reported.
The inoculation of the second dose of AstraZeneca to two million Spaniards under the age of 55 – professionals of essential services – was left in limbo after it was decided to leave this serum for those over 60, once the EMA confirmed the "possible link" with rare cases of thrombosis but recommend its administration for its benefits, much higher than the risks. This Friday, the EMA has insisted on it with the recommendation that the second dose be given they have already received the first puncture. He considers that there is no data yet to change the current recommendations regarding other possibilities, such as mixing vaccines.
Spain still has room to decide, since the first antidotes from the Anglo-Swedish pharmaceutical company began to be punctured in the first week of February, so the second puncture can wait until the beginning of May. In between, there have also been conflicts with supplies, since has only delivered a third of what was committed with the European Commission, which is studying a lawsuit for breach of contract.
Complaints from the autonomous communities have occurred throughout the vaccination campaign due to the scarcity of remittances, but there was a time when AstraZeneca was the vaccine that led to the acceleration of the immunization plan with 150,000 daily doses.
Last week, Minister Carolina Darias explained that, pending the recommendation of the EMA, there would be no changes in the age indications of the vaccine since it is in those over 60 that the benefits of the serum are being maximized . In addition, the Carlos III Health Institute has launched the first clinical trial that will analyze in 600 people the possibility of administering a second dose of the Pfizer vaccine to those who have already received a first dose of AstraZeneca.

www.informacion.es
Eddie is an Australian news reporter with over 9 years in the industry and has published on Forbes and tech crunch.