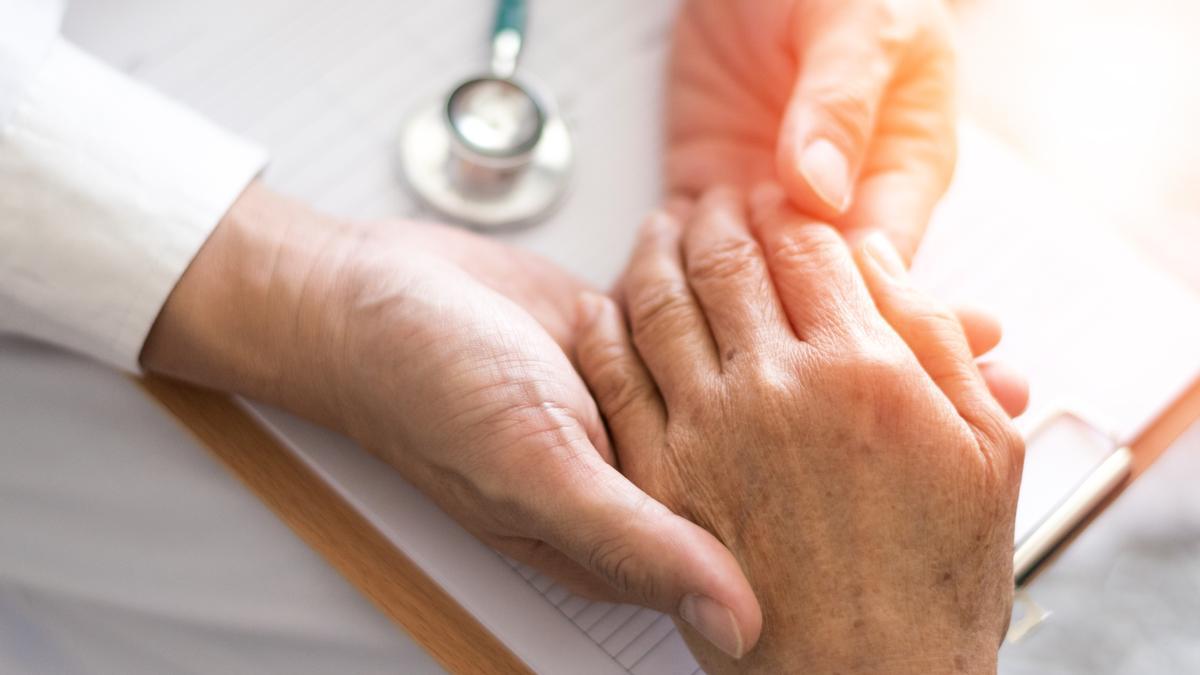 Life is our memory. We are the sum of our memories, our past and the lived experience. When one of these leaves us, we lose everything accumulated on the hard drive and part of our existence is relegated to the memory album of our loved ones. That is why on September 21, World Alzheimer's Day is celebrated, to "remember" that more than 800,000 people suffer from this disease in Spain and 40,000 new cases are diagnosed each year.
My mother died of Alzheimer's. Since then I have not got used to tics like the blank mind, the uncomfortable gaps or that movie title that haunts us on the tip of the tongue and that we solve using the tricky shortcut of a Google search. Sometimes, as an exercise, I find myself remembering Yes's most recognizable line-up, the one with Rick Wakeman on keyboards; I mentally list the names of my favorite bassists and quote John Entwistle, Stanley Baker and Jaco Pastorius in a rush; I gloat with satisfaction when I realize that I have not forgotten the beginning of The Castle ("When K. arrived it was late. A thick snow covered the village") or the end of The process. I do it for keep the hippocampus fit and move away every day the distance between today and that unforeseen hour – there is the possibility – in which oblivion overtakes me. Sometimes I stop at a thought and try to figure out which was the previous one, the one that dragged me to the most recent one, and so back, one by one, surprising that I can remember three or four.
I remember my mother and I think about those 40,000 diagnoses. In my family we began to think that something strange happened when that small and energetic woman began to put milk cartons in the dishwasher. Surprised in such an unusual act, my mother looked for any excuse to justify herself. I don't like cold milk, there is no room in the cupboard, … The alarms went off when they brought it home to us around midnight. In the middle of the street and in a neighborhood where it is not advisable to go out at what times, a couple of good souls were surprised that an 80-year-old woman was walking alone so late with a shopping bag and purse in hand. "I was going to the store to buy milk," he excused himself. Back home – he never went out without his identity card – he returned to his world and opened the dishwasher. "There is no room in the cupboard."
You never get used to that moment when they tell you that the person who brought you into the world may not remember your name, if you have sons or daughters, what profession you chose or where in the world you live. Beside that, storing milk in the dishwasher can be considered an originality. When you verify that it is not, you realize that you must reconstruct the past as parents cement our childhood, based on memories, experiences, trips. As the clown protagonist of Böll's novel said, to live is to collect moments. Sons and daughters who act as fathers and mothers to give back to them what they did with oneself: to build them, or rebuild them, a lifetime.
With its gaps interspersed with soliloquies close to nonsense that made her confuse her grandson with a caretaker, my mother was happy during the four years she spent in the residence, where she and her family were guaranteed the required medical attention, express care for his illness and the company of people his age to whom he bragged about children and grandchildren in the phases when his brain marked that of Greenwich. In her last days she shared a room with another woman who had long forgotten the face and identity of the man with whom she had spent the last 60 years of life. I remember her because that withered woman full of eschar and beautiful in her white hair as an old woman still projected an infinite love that made her husband come to visit her every day with the hope, she said, that when she woke up she would find him there. He never woke up. My mother had died moments before, days after she recited for the last time the songs her father used to sing to her as a child. So I thought that in life it is better to do good deeds. It is likely that we forget them, but the memory that we leave behind in the memory of others depends on it, which is eternal in time.



www.informacion.es
Eddie is an Australian news reporter with over 9 years in the industry and has published on Forbes and tech crunch.