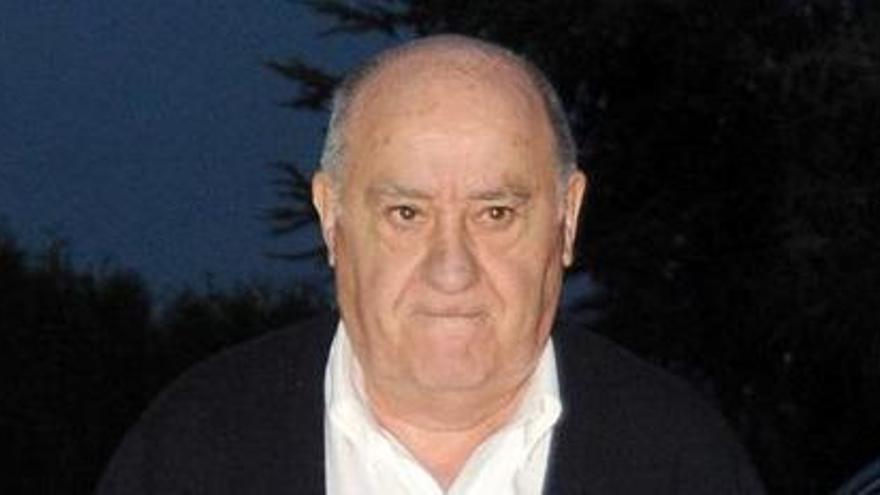 The founder and first shareholder of Inditex, Amancio Ortega, will enter this Monday, November 2, almost 650 million euros for the single dividend that the textile giant will pay this year to its shareholders, 60% less than the 1,626 million received in 2019 in two payments and in a different context than the current one.
Specifically, Inditex will distribute among its shareholders almost 1,090.82 million euros in dividends, of which Ortega will enter 646.8 million euros.
Thus, the Galician group will face this year the remuneration to the shareholder with a single payment, at a rate of 0.35 euros per title, charged to the results of its fiscal year 2019 in a context marked by the Covid-19 health crisis.
However, the company's dividend policy, which earned 3,639 million in 2019, 6% more after provisioning 287 million for the coronavirus, remains intact, with a payout of 60%, as well as the complement of a total extraordinary dividend of 0.78 euros per share, whose distribution was planned for 2020 and 2021, and which will be distributed in 2021 and 2022.
Last year, Inditex paid its shareholders as a dividend more than 2,742 million euros, at a rate of 0.88 euros per title, divided into two payments, May and November, of which Amancio Ortega, who owns a stake of almost 60% in the company, entered 1,626.2 million euros.
The founder of Inditex, who will receive the almost 650 million euros in dividend through the companies Pontegadea Inversiones and Partler, with which controls 59.294% of the textile group, invests part of the dividends it receives from Inditex in the real estate sector.
The group Pontegadea, which includes all the portfolio companies owned by Amancio Ortega, its real estate subsidiaries and business interests, closed the 2019 financial year with a net profit of 1,778 million euros, an increase of 14.7% compared to the previous year, after accounting for 104 million euros in donations to the Amancio Ortega Foundation, and raised the market value of its real estate portfolio to 15,163 million euros.
This figure consolidates it as the largest operator in the Spanish real estate market and places it above its direct European competitors.
Sandra Ortega will receive more than 55 million
For her part, her daughter Sandra Ortega Mera, who owns 5,053% of the Galician firm, will receive a single payment this Monday more than 55 million euros in dividends of Inditex, compared to the 138 million euros it received last year.
Inditex returned to a profit of 214 million of euros in the second quarter of its fiscal year 2020-2021 (between May 1 and July 31), leaving behind the 'red numbers' of 409 million euros in the first three months, although losses were recorded of 195 million euros in the first semester (between February 1 and July 31) in a context marked by the impact of Covid-19.
If the provision of 308 million euros made in the first quarter to accelerate the strategy of integrating stores with online is excluded, the half-yearly net profit is already positive, reaching 39 million euros.
Likewise, the group's sales in the first semester have continued to recover until reaching 8,033 million euros, limiting their fall to 37%, thanks to the fact that in the second quarter they moderated their fall to 31%, to 4,730 million euros, from 44% decrease registered in the first quarter.

www.informacion.es
Digsmak is a news publisher with over 12 years of reporting experiance; and have published in many industry leading publications and news sites.