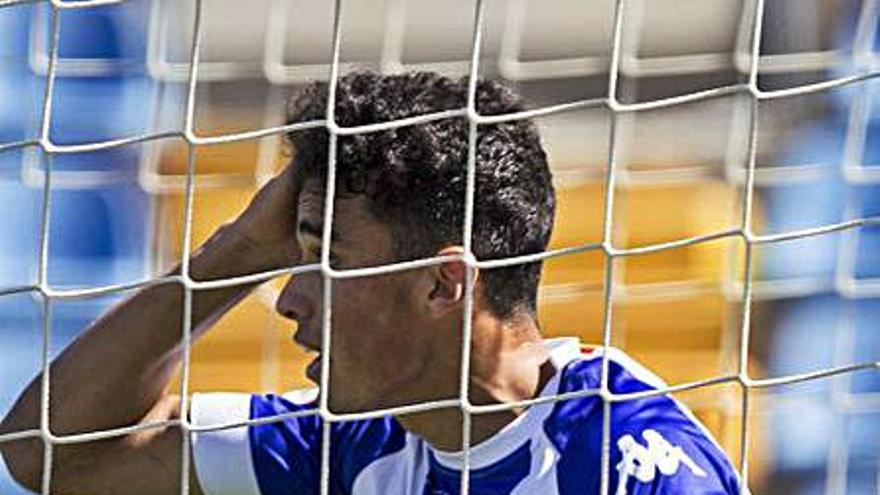 San José, father's day. I ate at home with my wife and daughter Raquel. On the television, without volume, they were showing the cooking program Ambrosio's routes. When I saw him, I tried to remember, without the help of my guests coming to fruition, something that was spinning in my head around the patronymic Ambrosio. There was something that did not go away until you found it. And say. When I woke up from my siesta, like a flash of lightning came, "Ambrosio's carbine." The one that never had gunpowder in the barrels. The one that failed, failed, over, over again. The association took a few seconds, Ambrosio's carbine and Hercules. Song syllogism: if Ambrosio's carbine fails with stubborn constancy, and Hercules fails with scandalous continuity, Hercules can be imputed what is popularly left that "you fail more than Ambrosio's carbine."
First it was the gaffe, which must continue through Zarandieta, then Murphy came to confirm that everything that goes wrong, completely wrong, can get worse, and we ended up with the simile of Ambrosio's carbine. And this is not over yet. Three defeats that denote the decomposition of a team, a club, its players, coaches and property. Worse impossible, nope. We are on the way to surpass the levels established by Ortiz in his tiresome and disastrous mandate. The fourth division of national football stalks Hercules. Never, in all its centuries-old history, had it been in the same situation. Not when at the end of the sixties he competed in the humble Tercera for a couple of years until the promotion in Pamplona. Always leading his group. With players who had pride of belonging, who gave everything. That they were not daunted.
Six points, six, in a painful second round, crawling through the fields of the damn second B, the third today. A victory, the only joy to take to the body and three draws. Shameful. Three defeats in the three finals. One at home, two at home. Against teams, at least two of them affordable, that have achieved their objectives. Levante B and La Nucía to play what has been called "second round" with Hercules, and Villarreal to fight for a place for promotion without Hercules. Second round that does not give opportunities, and in which we will have to add winning teams like Lleida, Cornellà, and Badalona or Andorra, almost nothing. And with the blue and white, with only two points more than Atzeneta de Albelda. No comment. This year there is no pandemic to fix the mess, there is nothing but football, and this Hercules has very little. And less pride. Almost all of us have drawn our colors in a resounding failure.
Another yes: It is clear that this Hercules is a ruin. As a team, in soccer, as an institution with 20 years of free fall. The entity cannot take it anymore, with the centenary in sight, Hercules cannot be in the same hands. The ownership has to change or the disappearance of the club may be a fact turning one hundred years of history. Sell, transfer, merge, be absorbed. With the same name, with the same colors, with the same shield. A new illusion, a new team, in the offices and on the grounds. Reading Information I learned about Enrique Riquelme, a young businessman from Cox who is triumphing around the world, and who apparently wants to challenge Florentino for the presidency, with Boluda in between. I ask you to think about it, what time there will be, that you are very young, to look before you make that leap in your land. Here we need it. With peremptory. Come "pacá", Mr. Riquelme.

www.informacion.es
Eddie is an Australian news reporter with over 9 years in the industry and has published on Forbes and tech crunch.