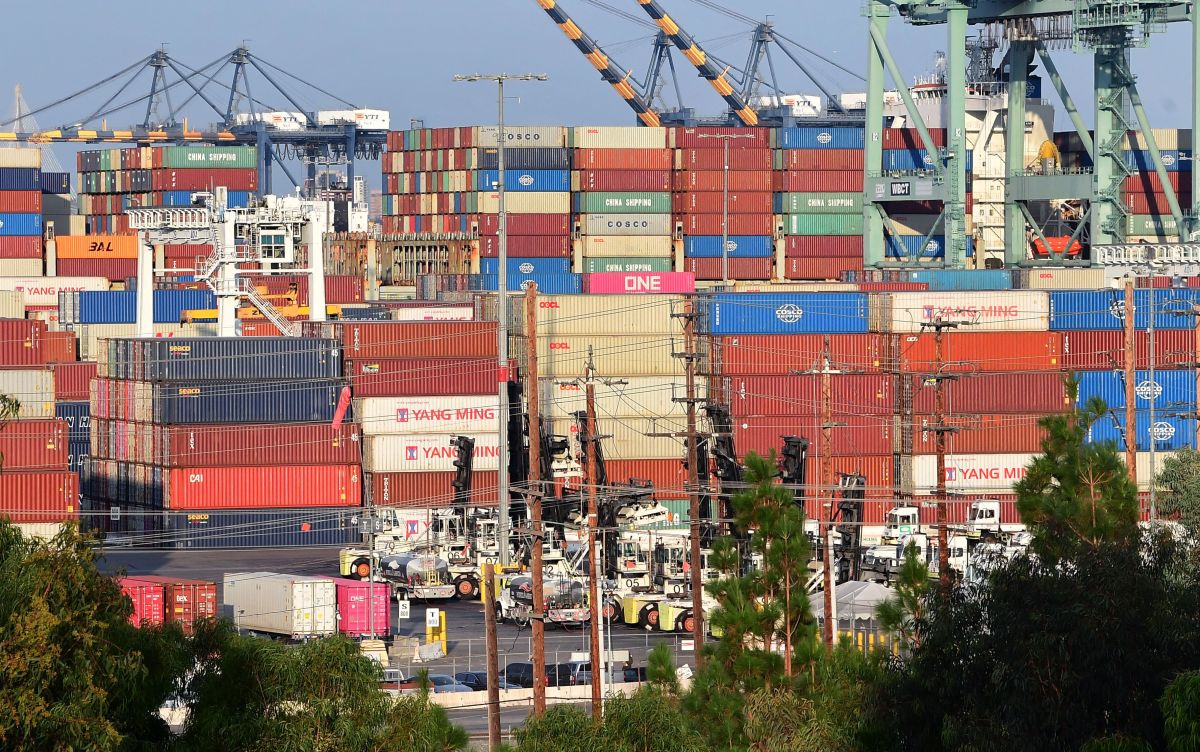 By Jorge Mederos
MIAMI – The truckers' association assures that it is necessary to hire at least 80,000 truckers to rebuild the supply chain, but the solution does not go through undocumented drivers as requested by companies in the sector and pro-immigrant organizations, warns an expert.
Big logistics companies like Cowan System offer bonuses of up to $ 17,000 to truckers To sign contracts, Amazon has relaxed the requirements to find qualified drivers, and others ask the government to speed up the granting of visas to foreign drivers with experience in heavy vehicles.
71% of merchandise is moved by truck in the United States, and the ports where the loads originate are saturated with full containers.
"The supply chain slows down, everything gets complicated," reported the American Trucking Association, which brings together trucking companies. "We have to be practical with solutions, and fast," he added.
According to some organizations that advocate for the granting of driver's licenses to the undocumentedAmong the millions who already live in the country without papers, there should be many people with experience in their countries in this sector, and they could be a solution.
Currently, 18 states and the District of Columbia have laws that allow you to drive cars without the need to prove immigration status legal in the country.
However, with these licenses you cannot drive trucks or commercial vehicles, a requirement that cannot be ignored by the states, Ernesto Martínez, spokesman for the Illinois Secretary of State, which issues driving licenses in that region, told Efe. .
"By federal law, no state can grant (truck driving) licenses to people who do not have their papers in order," said the official, who recalled that the highway transport network and especially trucks are considered possible terrorist targets of high risk.
"It is not only a problem of immigration, but of national security, and since 2012 the controls have been tightened" to prevent any person who is not a citizen, or foreigner with residence or work permit, from obtaining a professional driver's license (CDL), he added.
Therefore, the solution should come from Washington, where a blockade is maintained on everything related to immigration issues.
Meanwhile, in the schools where professional drivers are trained, guidelines from the federal Department of Transportation are followed, and the basic requirement to study ands have a residence, Social Security number and work permit.
According to Martínez, the United States recognizes the validity of Mexican truckers' licenses, which move between the two countries within the North American free trade agreement.
But this treaty makes it impossible for young people of Mexican origin protected by Deferred Action (DACA) and living in the US with a provisional status that allows them to study and work from aspiring to become professional truckers in this country.
Regardless of whether they have a non-professional US license, these young people "are tied" to the treaty, which establishes that the only recognized Mexican truckers are those who have licenses issued by the government of the neighboring country.
As agreed, "the only possibility for a Mexican DACA to obtain a professional license is to travel to their country and manage it there," said Martínez.
The possibility would be open, on the other hand, for the "dreamers" of any other country, such as Ecuadorians, Argentines, Uruguayans or Venezuelans, who can take the course from a state license and reach a commercial license.
Currently, There are about 15.5 million freight truckers in the United States, of which 1.9 million drive trucks with trailers.
The truckers' association estimates 80,000 vacancies, while the Bureau of Labor Statistics (BLS) needs about 68,000 more drivers, and this deficit is expected to reach 160,000 in 2028.
Before the pandemic, the shortage was 61,500, which was growing because drivers retire, change jobs or decide to stay at home due to working conditions.
In this sense, Adán Álvarez, from the Teamsters union, which represents 1.4 million workers in the US in the transportation and warehousing industry, explained to Efe that "there is no lack of labor, but there is a lack of quality jobs "and criticized that the transportation industry" has exploited workers for several decades. "
It may interest you:
#EmptyShelvesJoe, Network Users Annoyed Over Product Supply Chain Delays Tackle Biden

eldiariony.com
Eddie is an Australian news reporter with over 9 years in the industry and has published on Forbes and tech crunch.