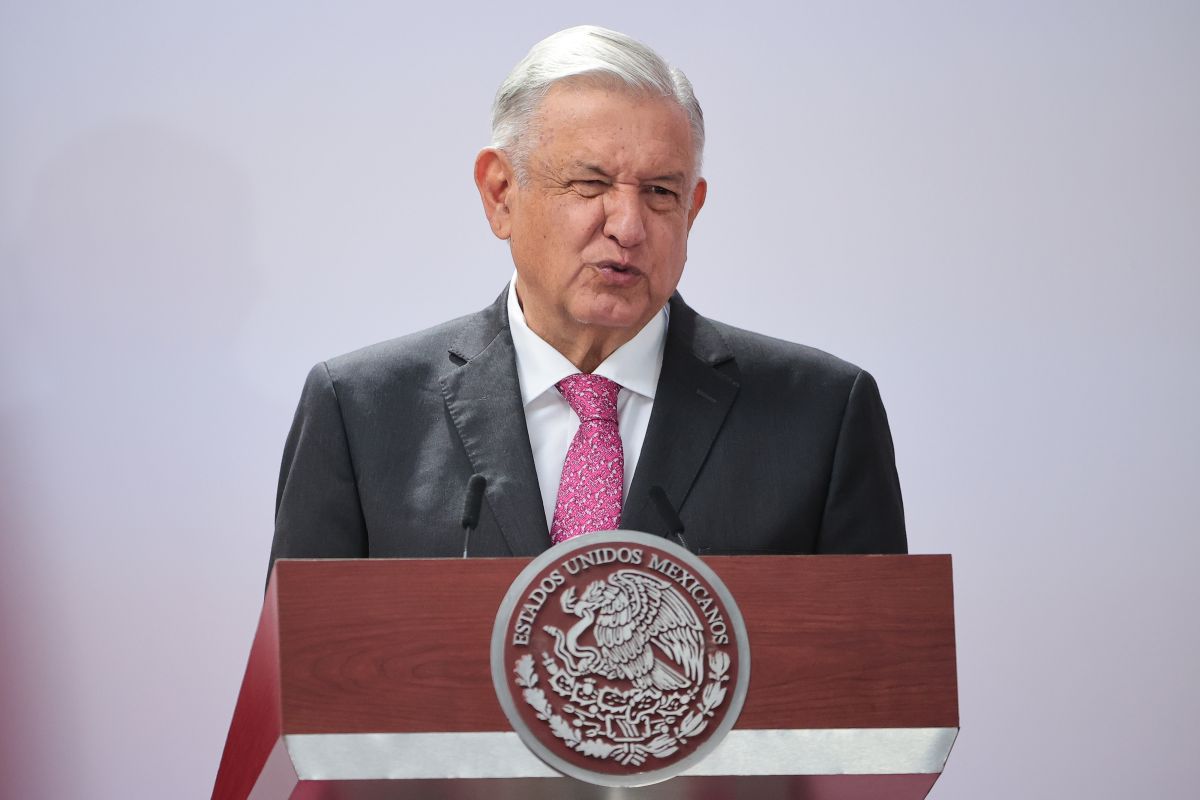 Photo: Héctor Vivas / Getty Images
President Andrés Manuel López Obrador (AMLO) commented in his morning conference that there are no problems with the US government for compliance with the Treaty between Mexico, the United States and Canada (T-MEC), despite the disagreements expressed by some minorities, published Common Sense.
The president has a very different perspective from those who complain, since he considers that Mexico has great opportunities to produce goods that the United States cannot manufacture at the speed that is being demanded by the strength of the economy.
Yesterday in this same space we published information about what US bipartisan congressmen sent a letter to President Joe Biden, to request their intervention so that Mexico respects the T-MEC, since they consider that the parastatal companies Petróleos Mexicanos (Pemex) and the Federal Electricity Commission (CFE) are being favored, to the detriment of US companies and their investments.
"There are, of course, some who protest, but it is a minority, not significant. Most of the productive chains in Mexico, in the United States, are working and getting better and better, because we produce many things that the United States industry needs, "said López Obrador.
"To say that there are problems, that there is mistrust of investment, is a discourse that has more to do with politicking, with those who disagree with us, with the opposition, which is valid and legitimate, but it does not have to see with reality, it is not something that worries me as president", AMLO pointed out in his morning lecture.
Tatiana Clouthier, the Secretary of the Economy in the Mexican government, traveled to the US to meet with the US authorities to discuss issues related to the new North American trade agreement.
It is expected that the Mexican official will have to face the questions raised by the group of US legislators, who asked President Joe Biden to intervene to stop the changes in energy matters proposed by the government of Andrés Manuel López Obrador.
For AMLO, the signing of the T-MEC does not limit him to seeking constitutional reforms in energy matters, since that was one of the demands made by his work team at the time of the renegotiation of the old North American trade agreement.
You may also like:
US Congressmen ask Joe Biden to act on AMLO violations of the T-MEC
Andy Jassy, ​​the new CEO of Amazon, sends a letter to employees to publicize the current guidelines of the company: what are they
Tokyo Olympics 2021: Losses due to lack of public will be up to $ 1.4 billion

eldiariony.com
Eddie is an Australian news reporter with over 9 years in the industry and has published on Forbes and tech crunch.